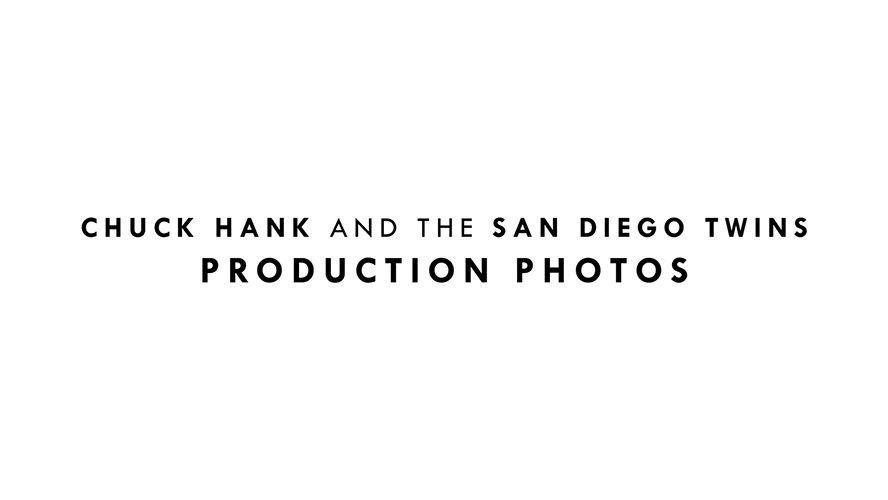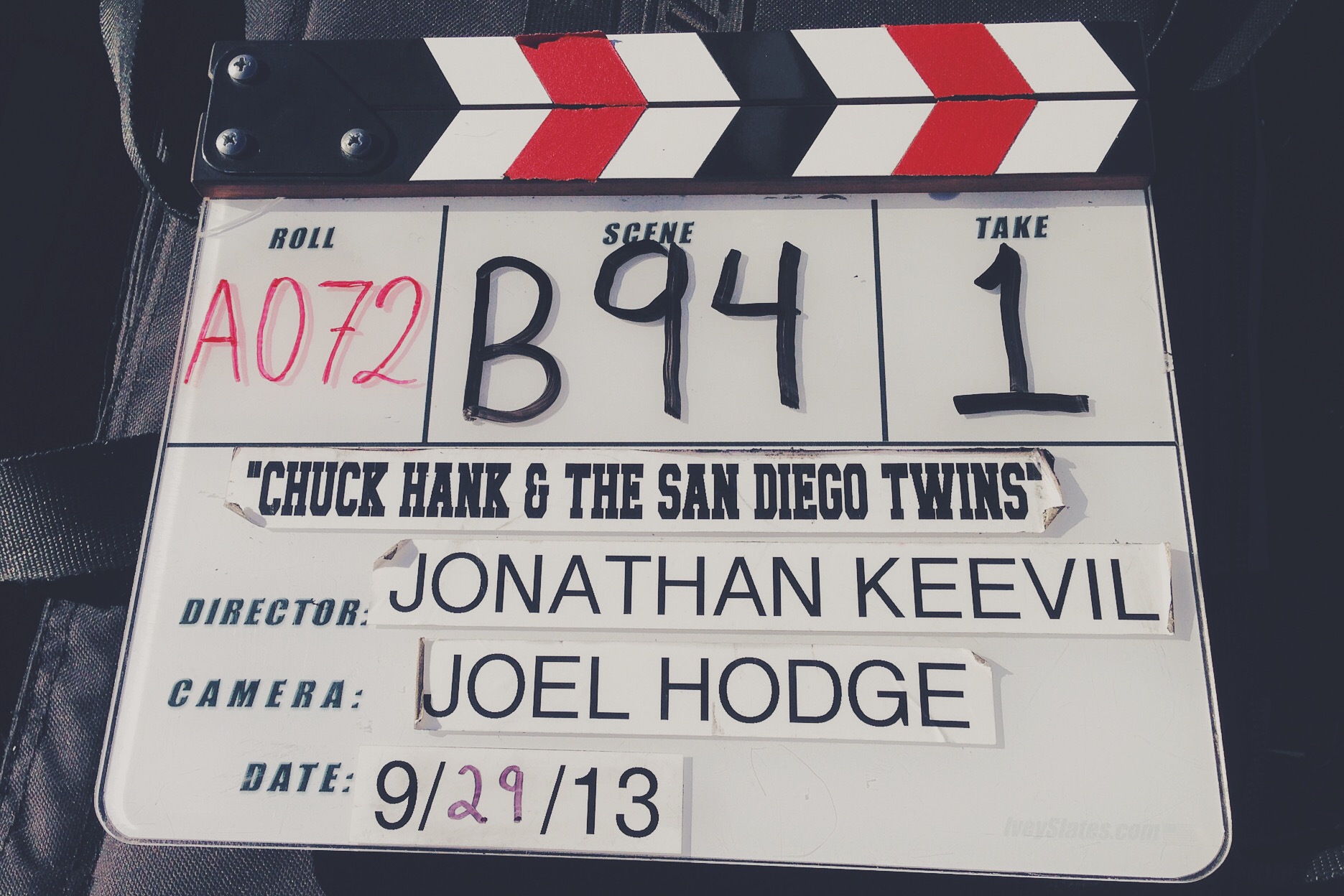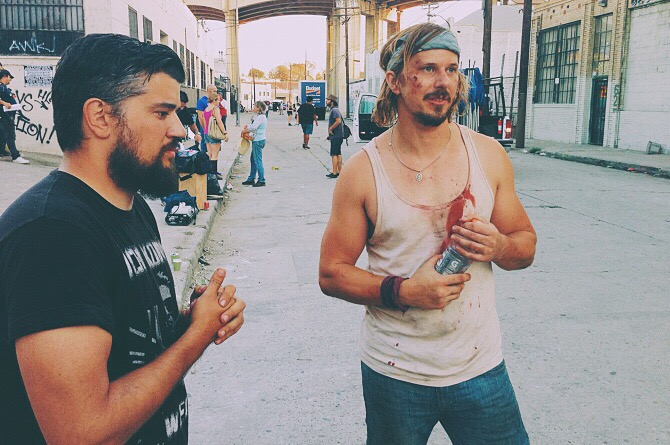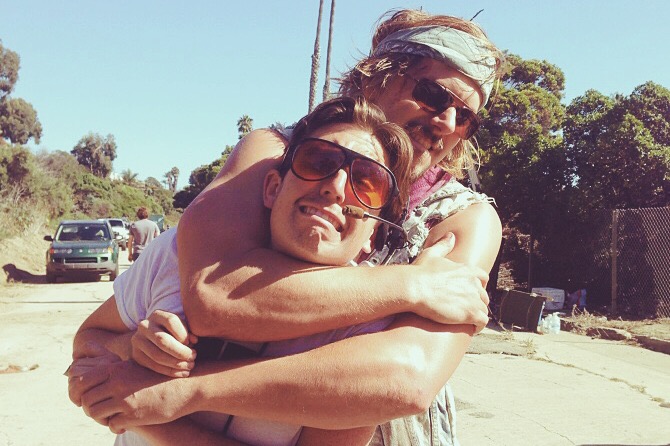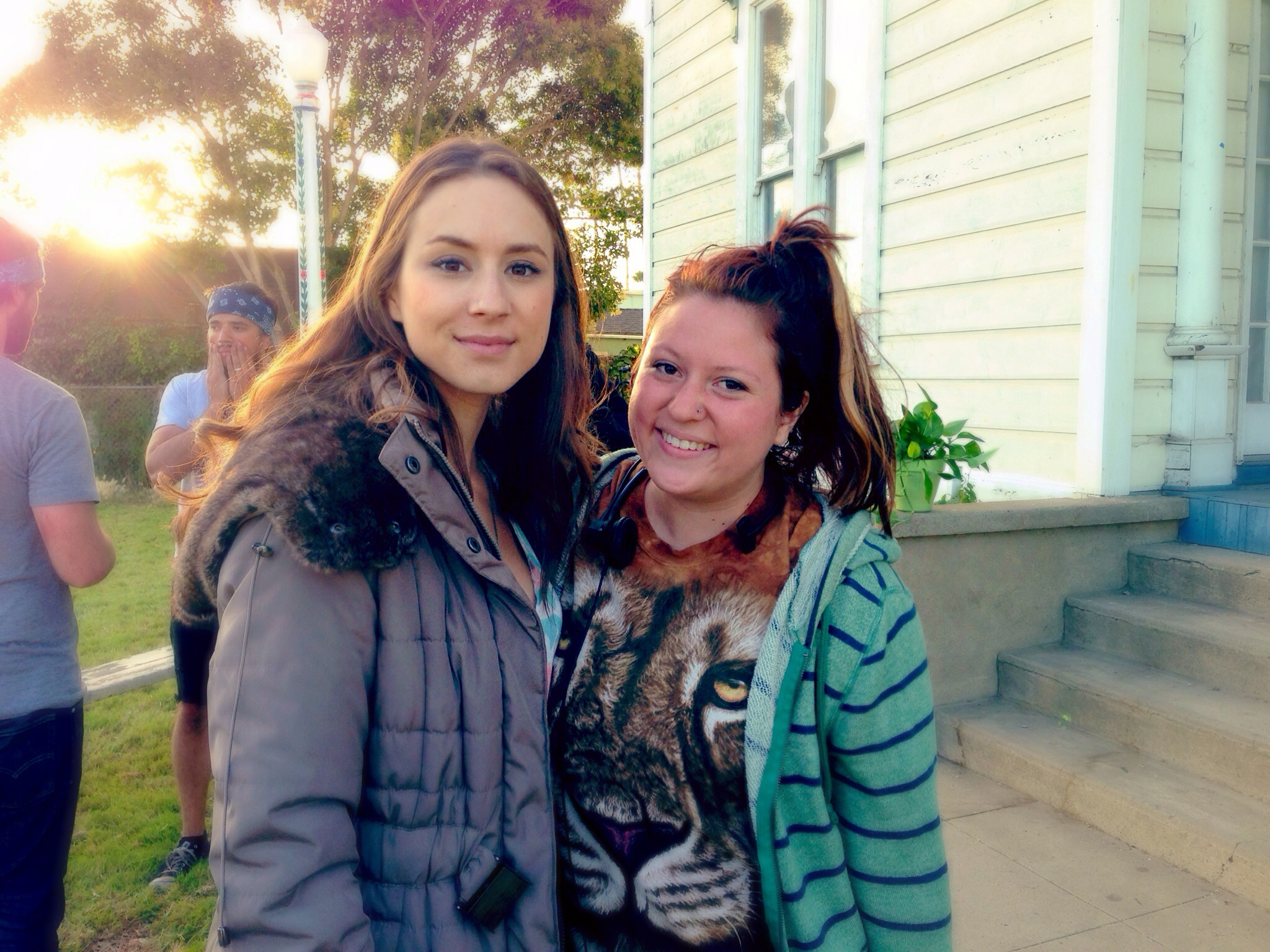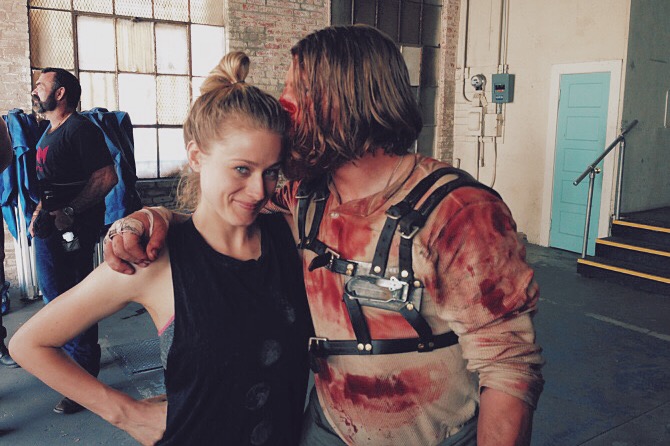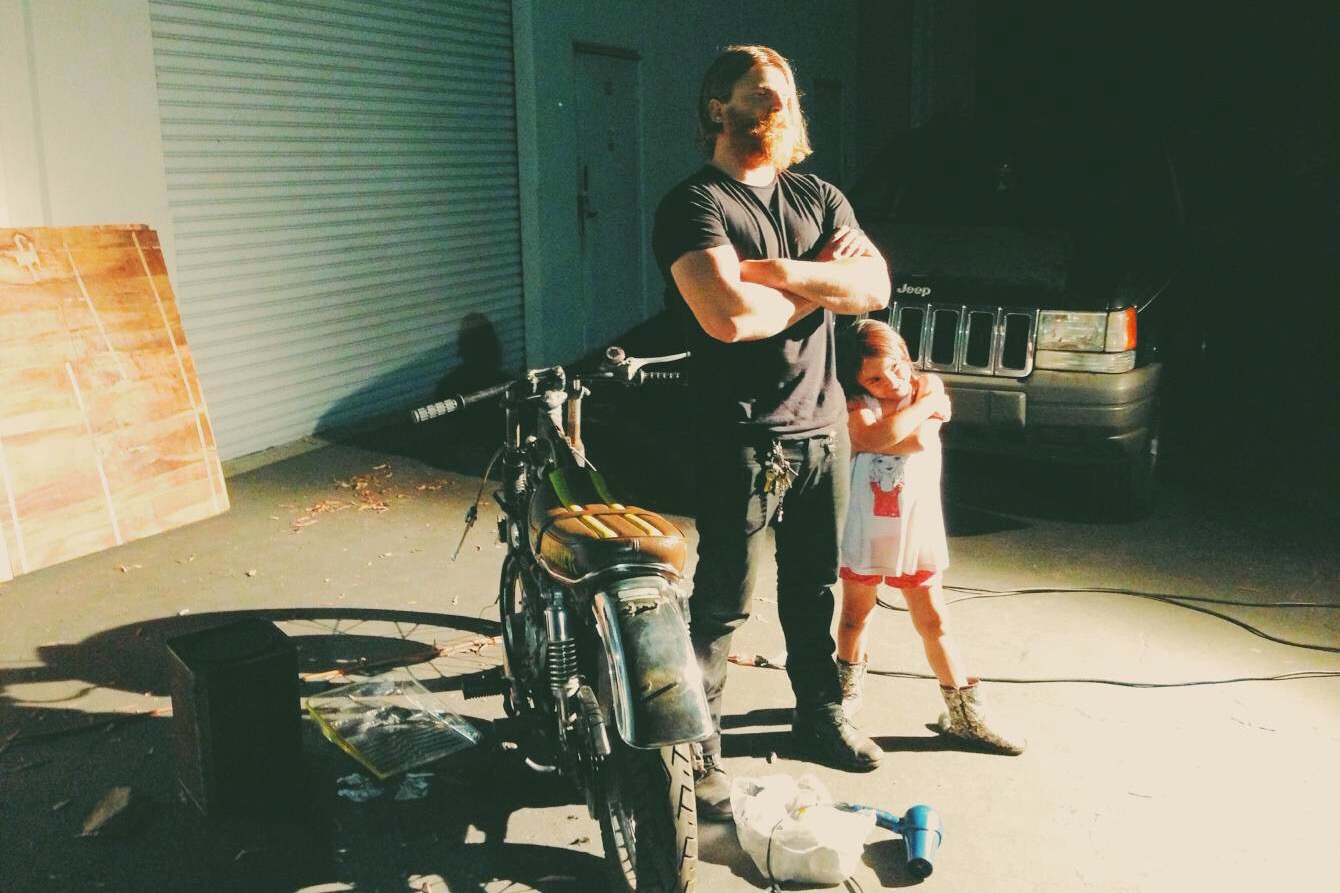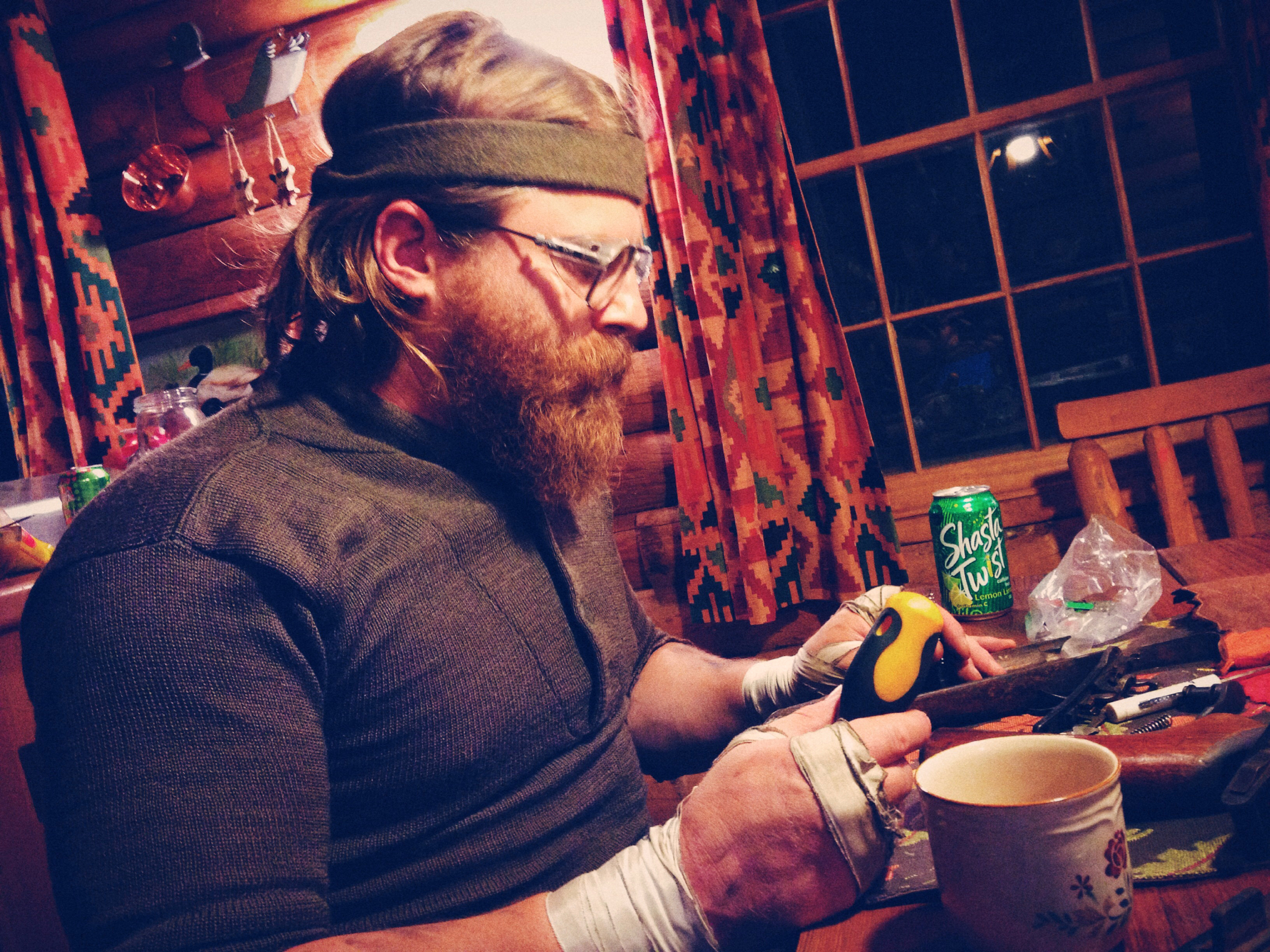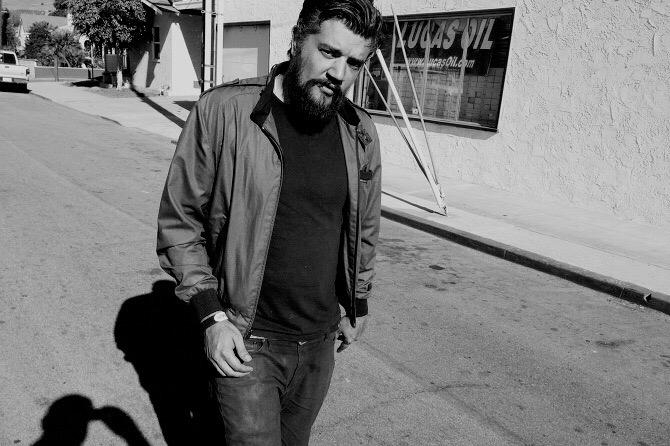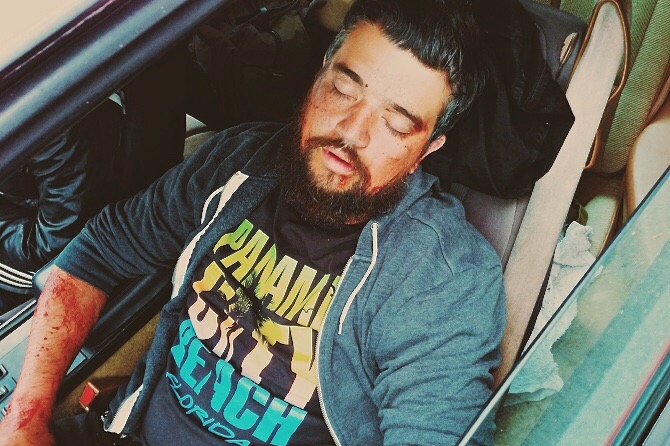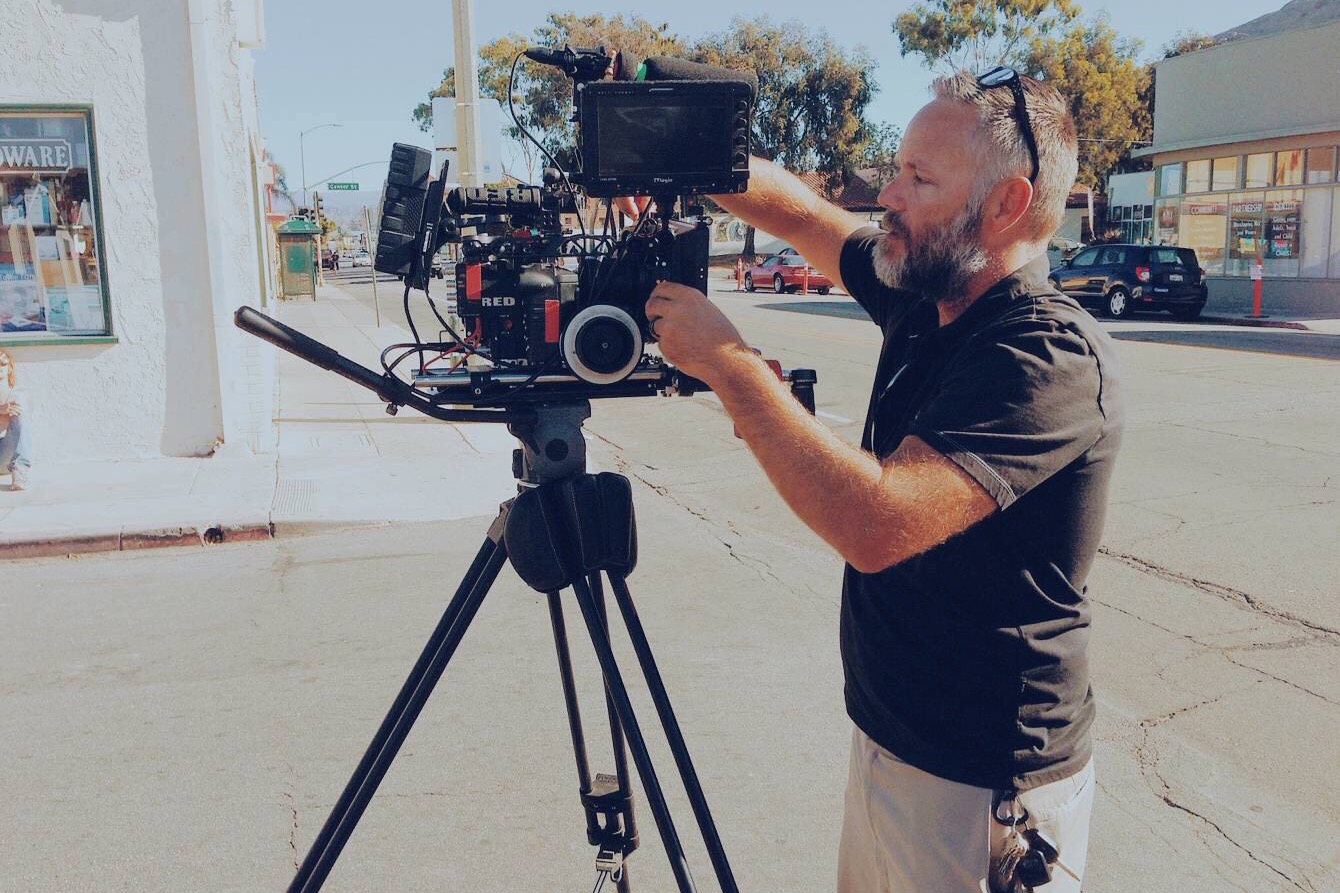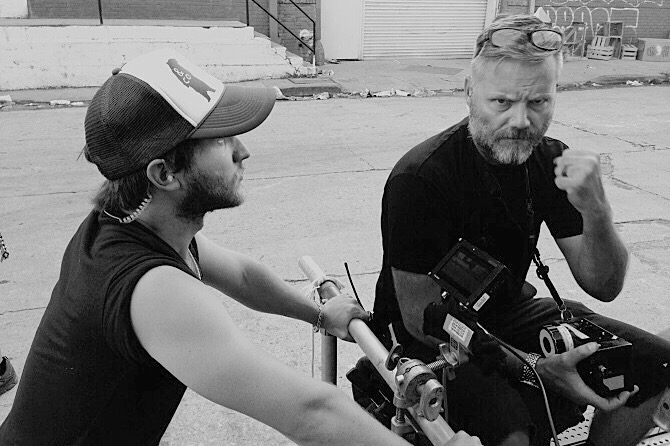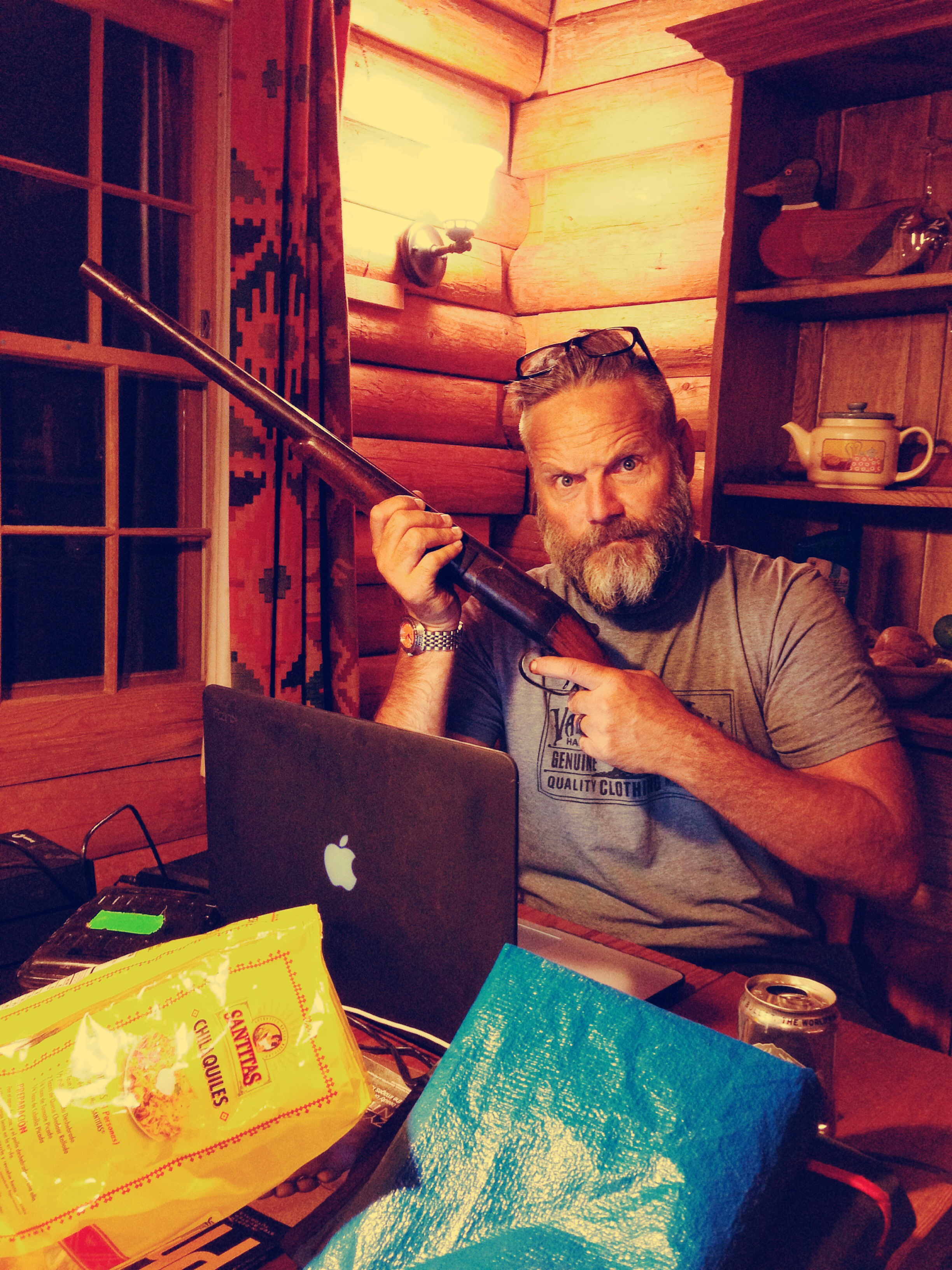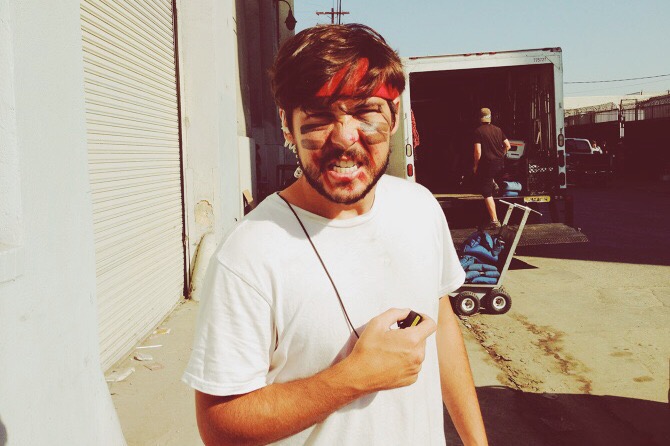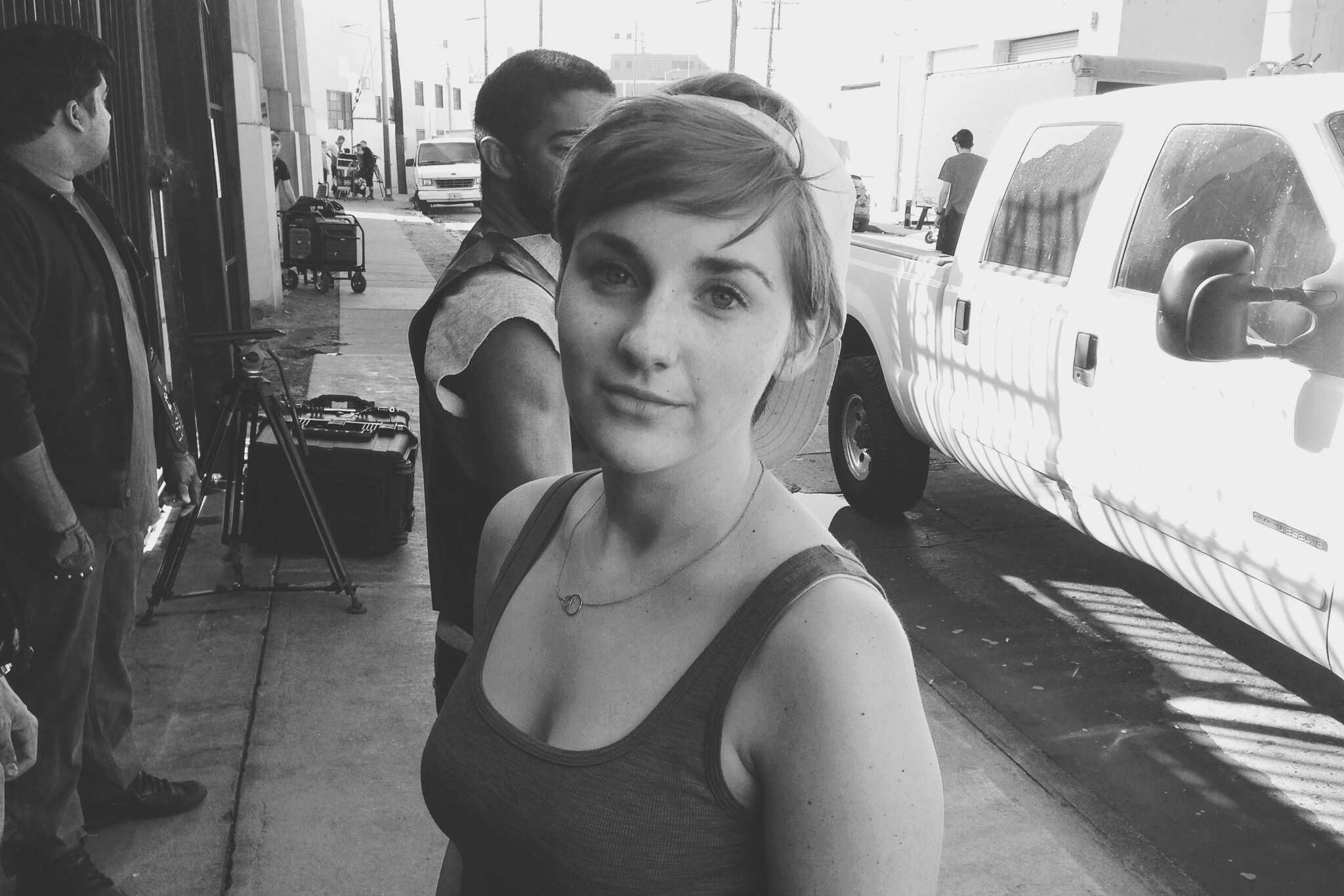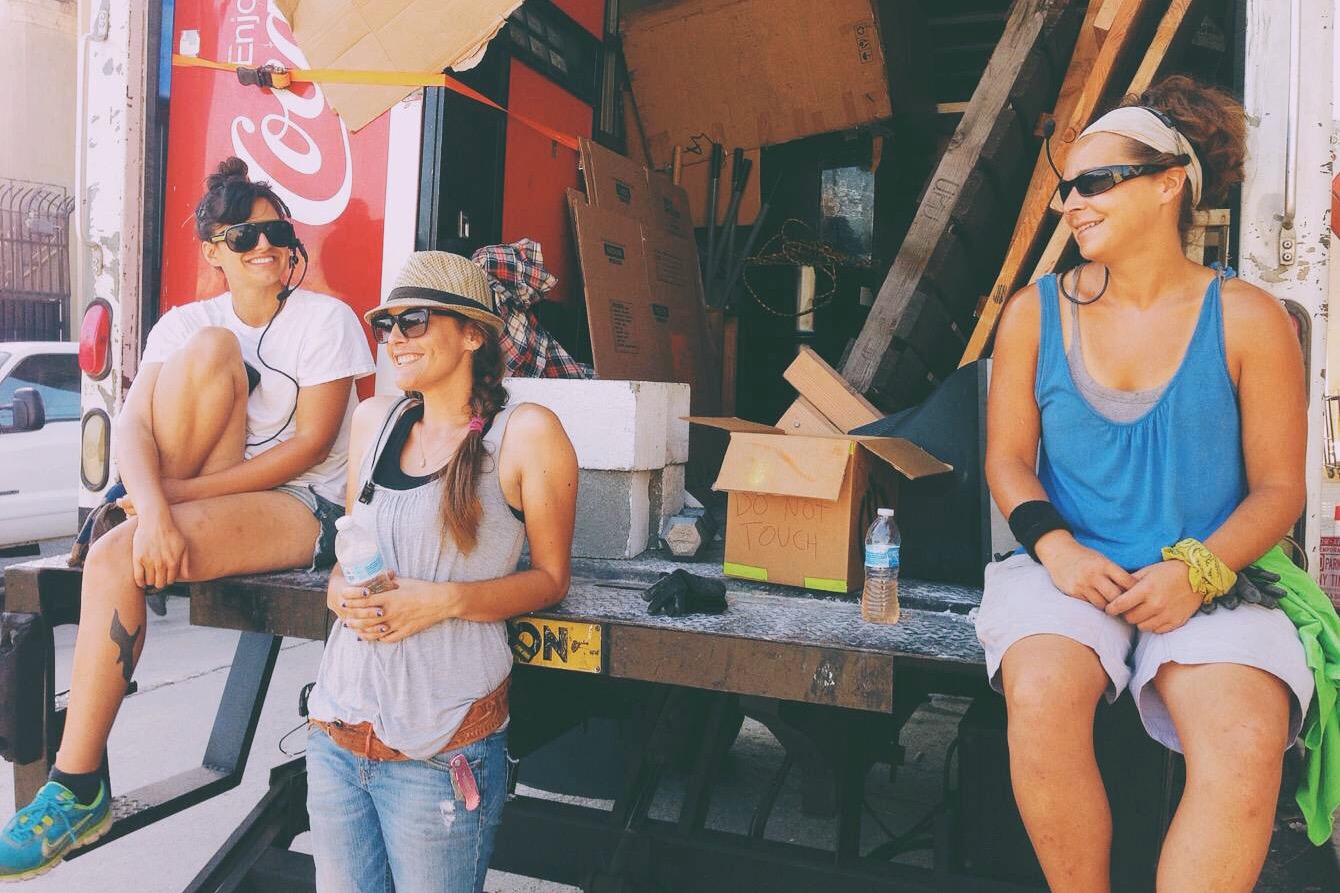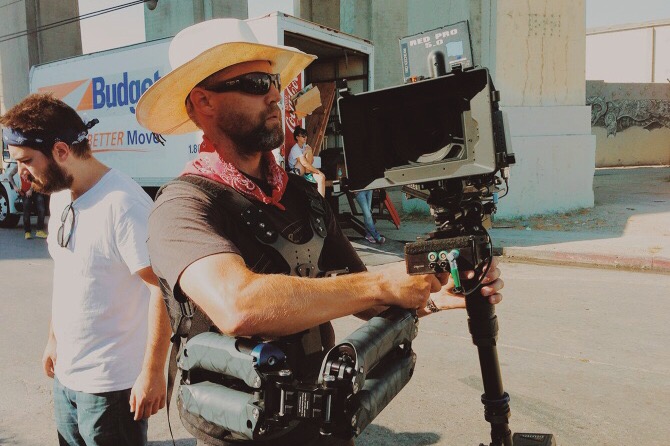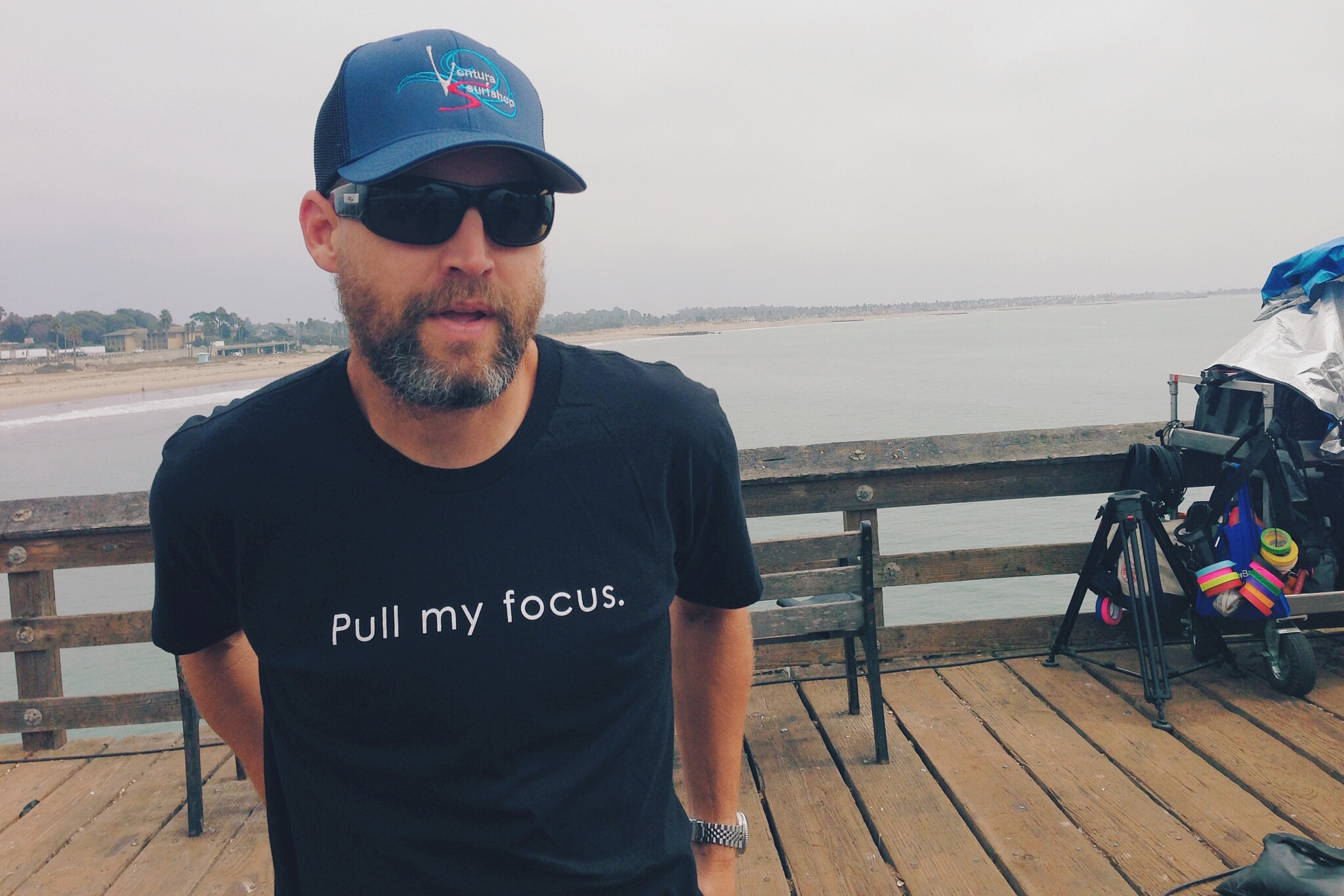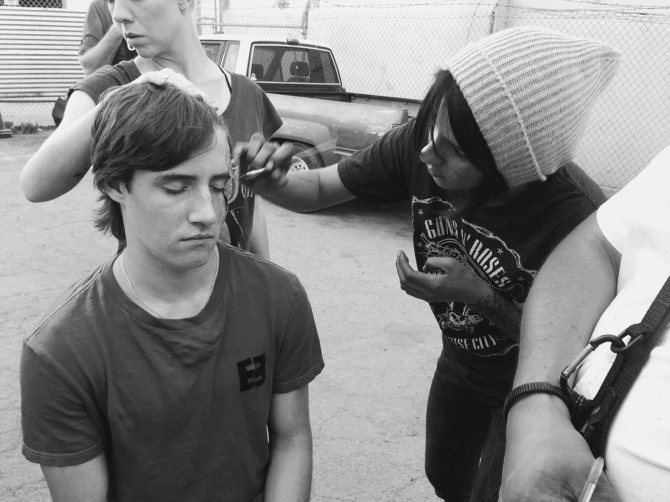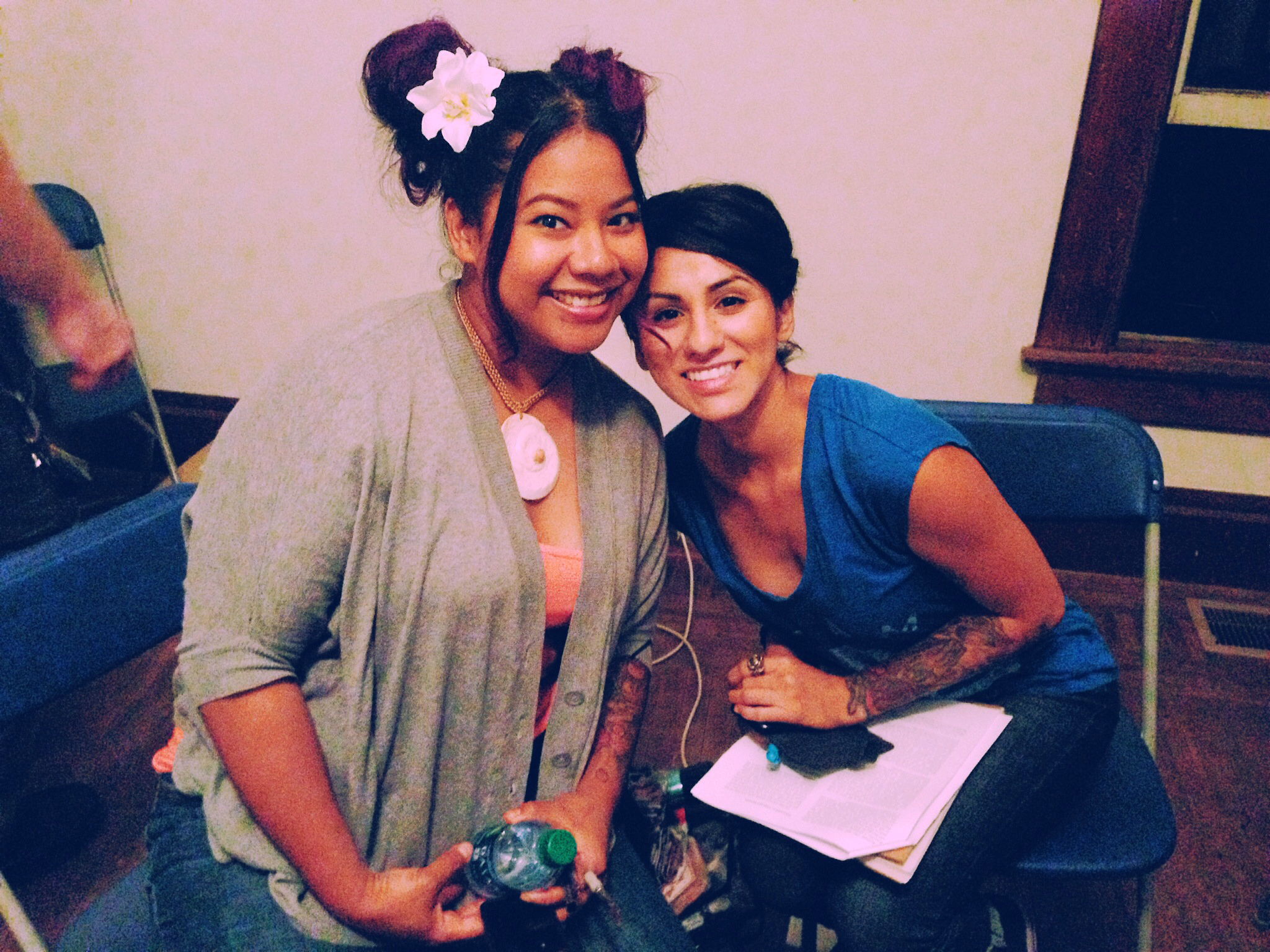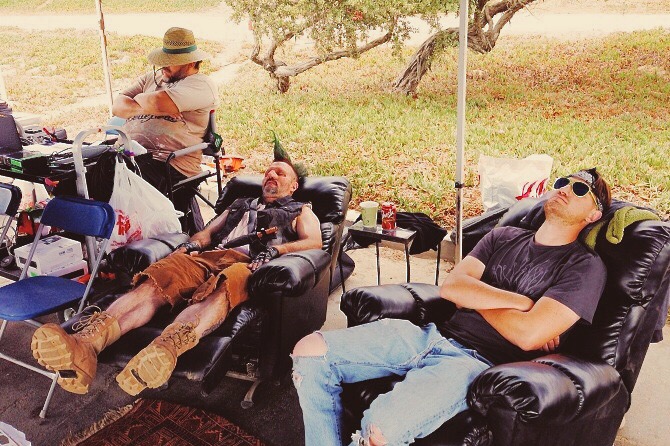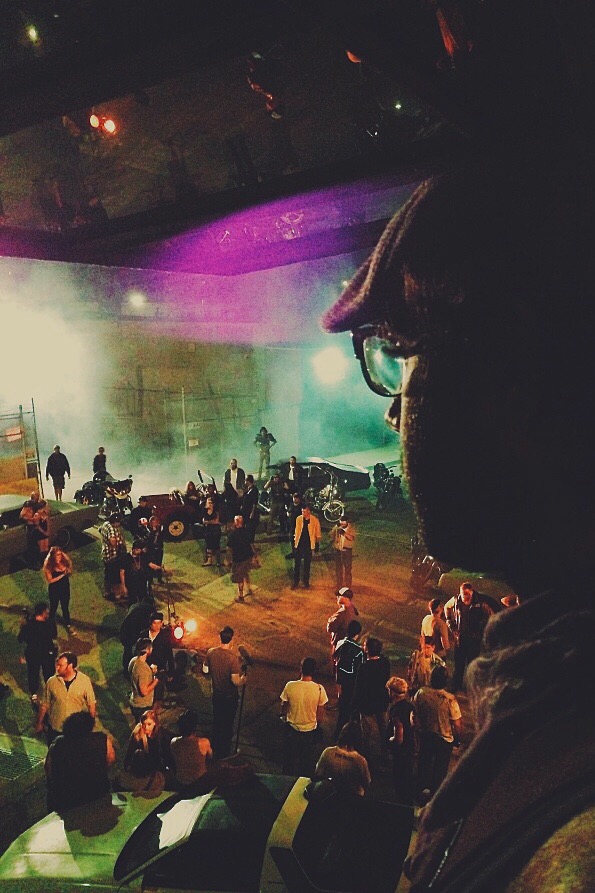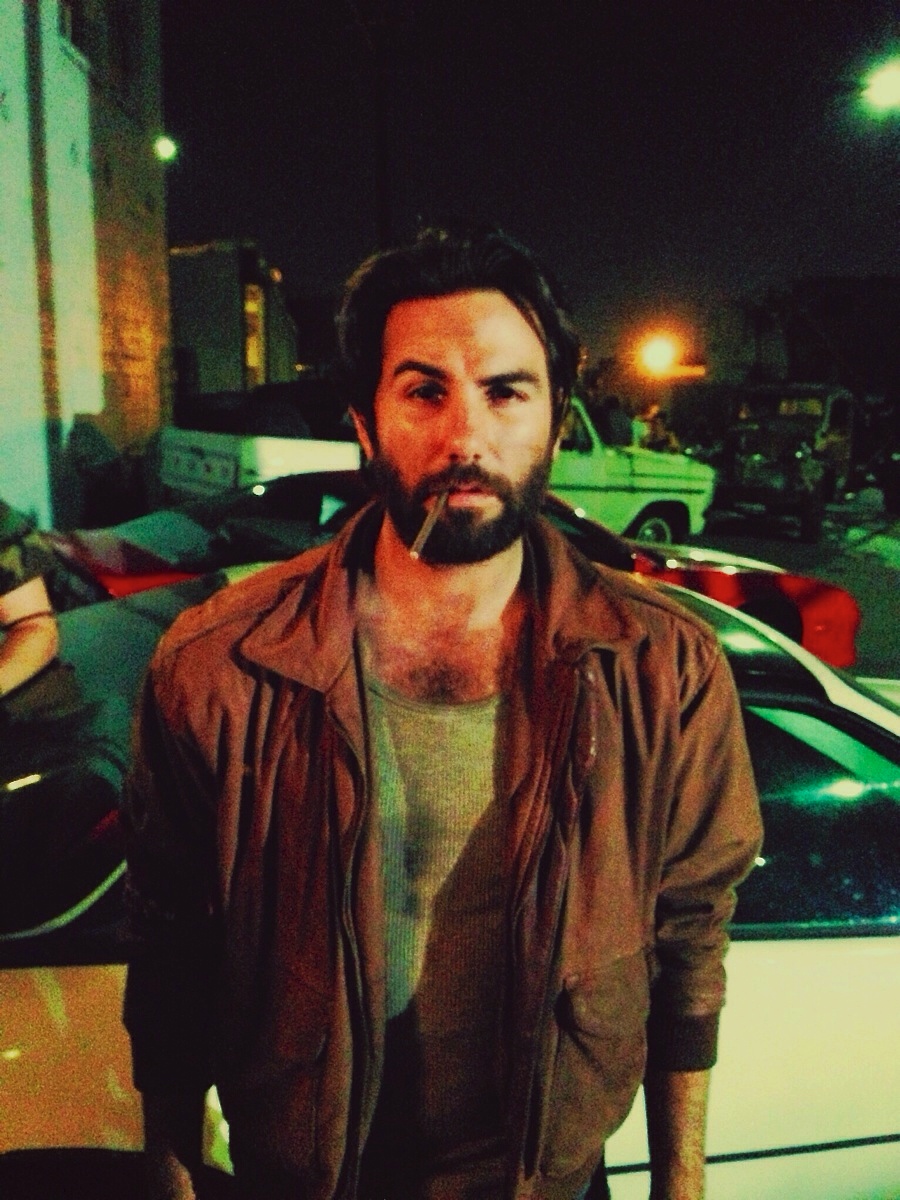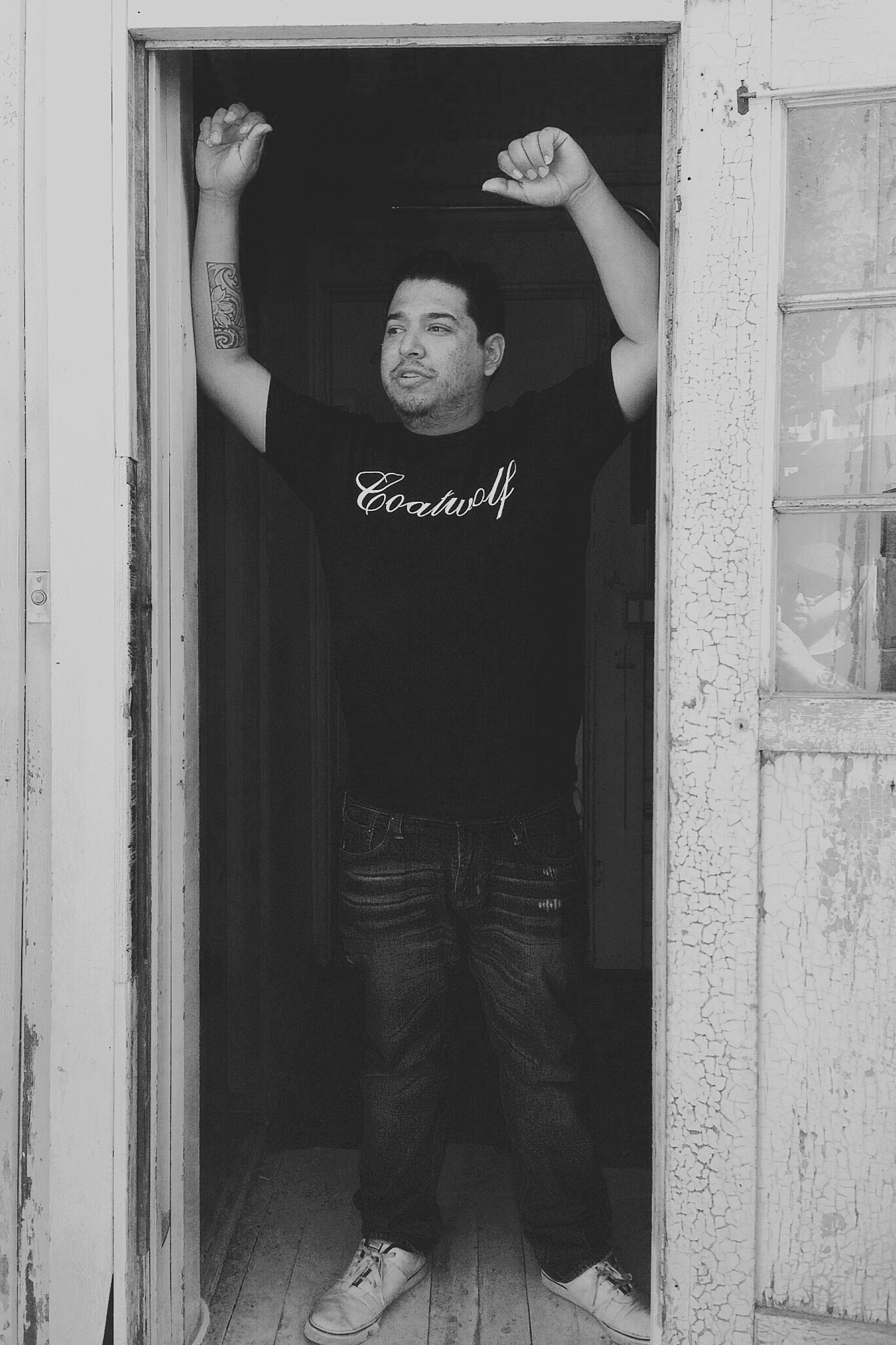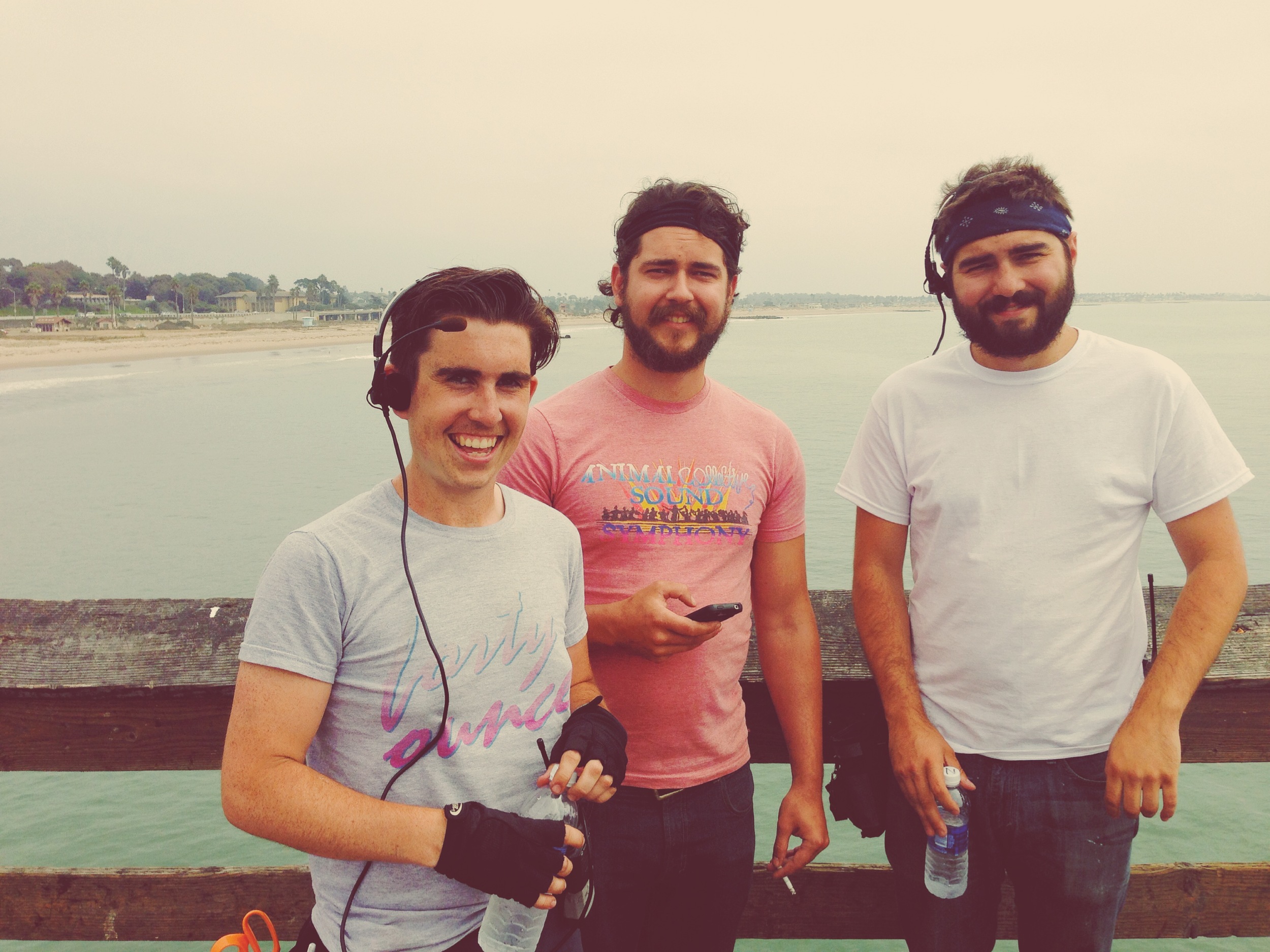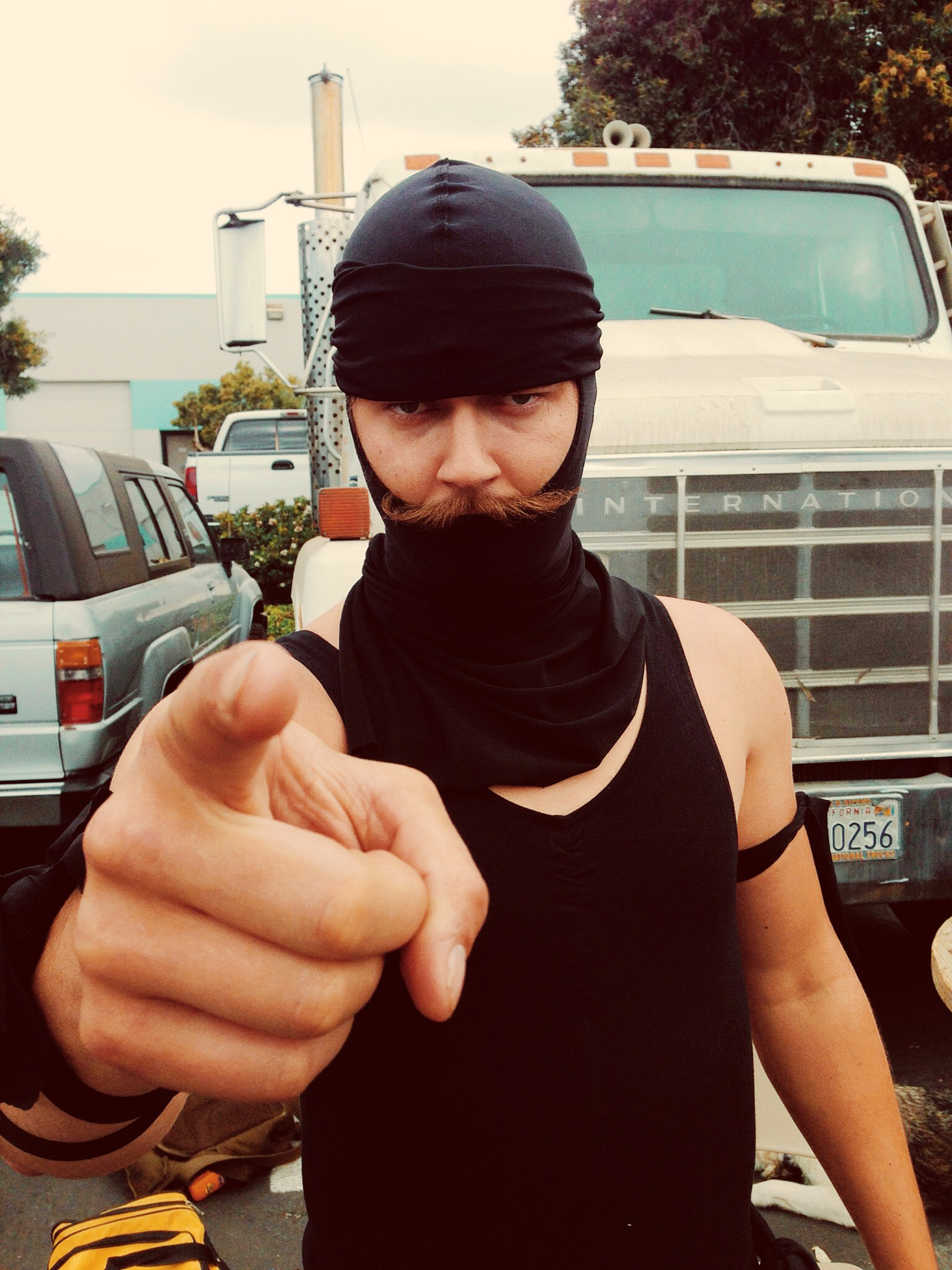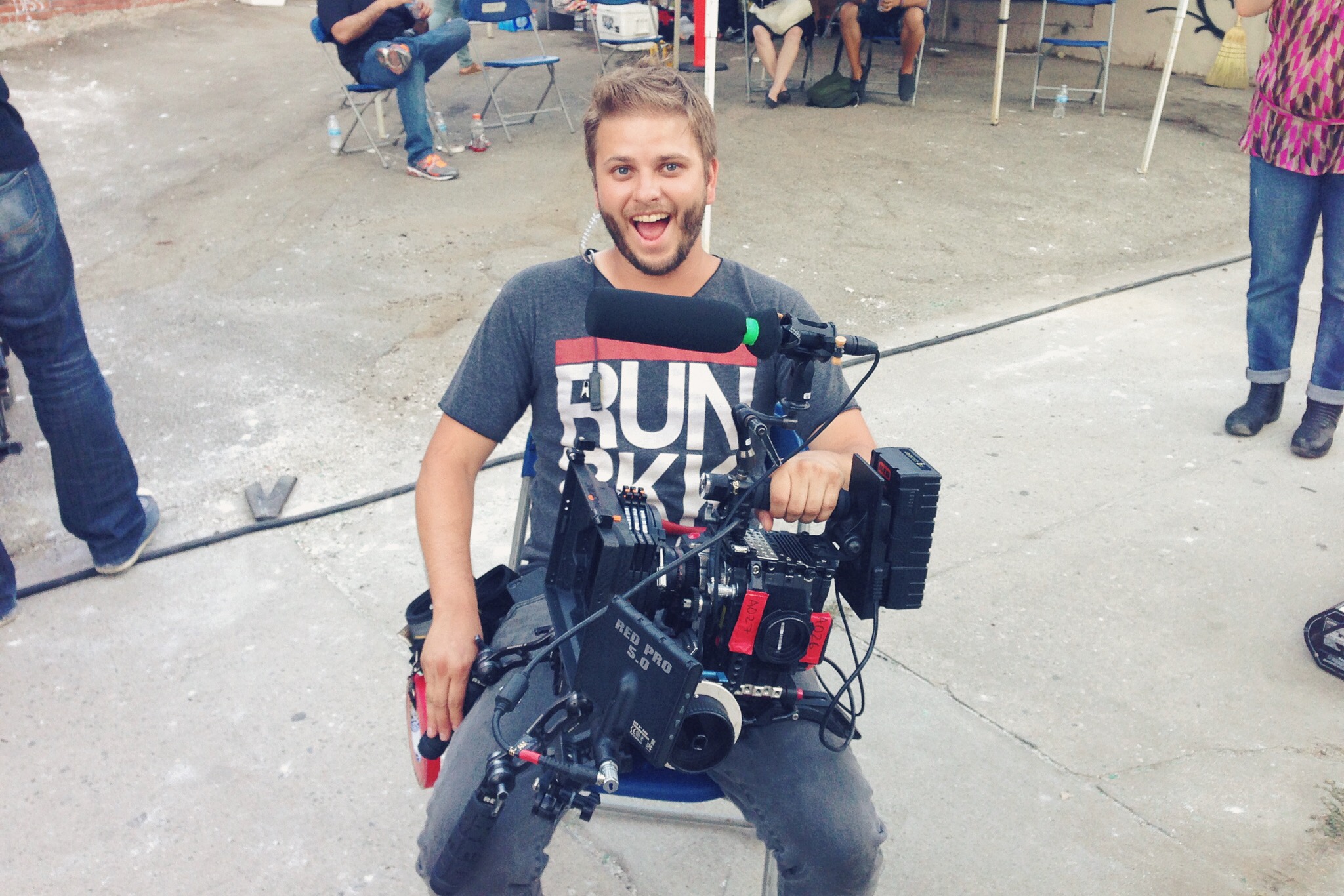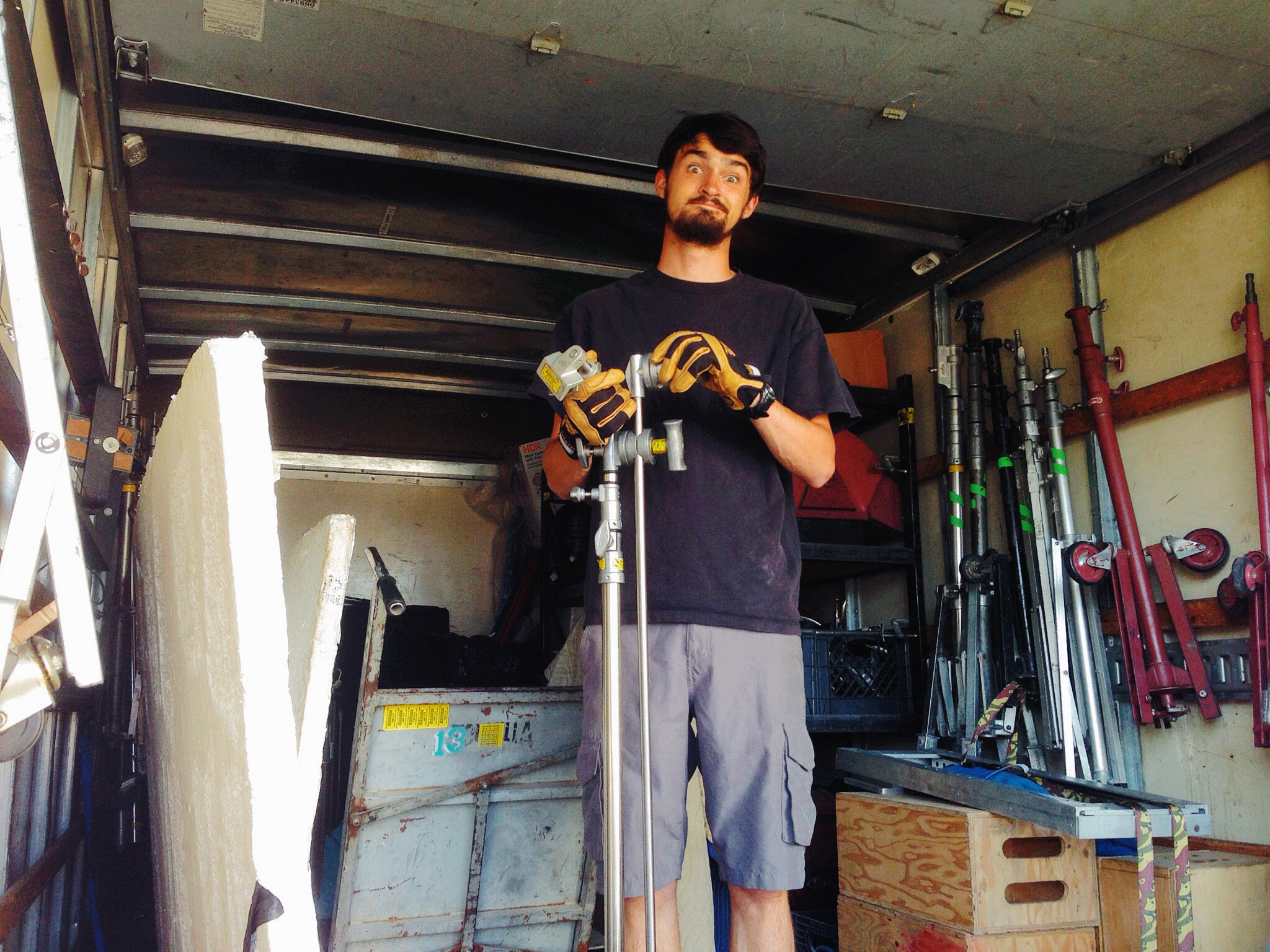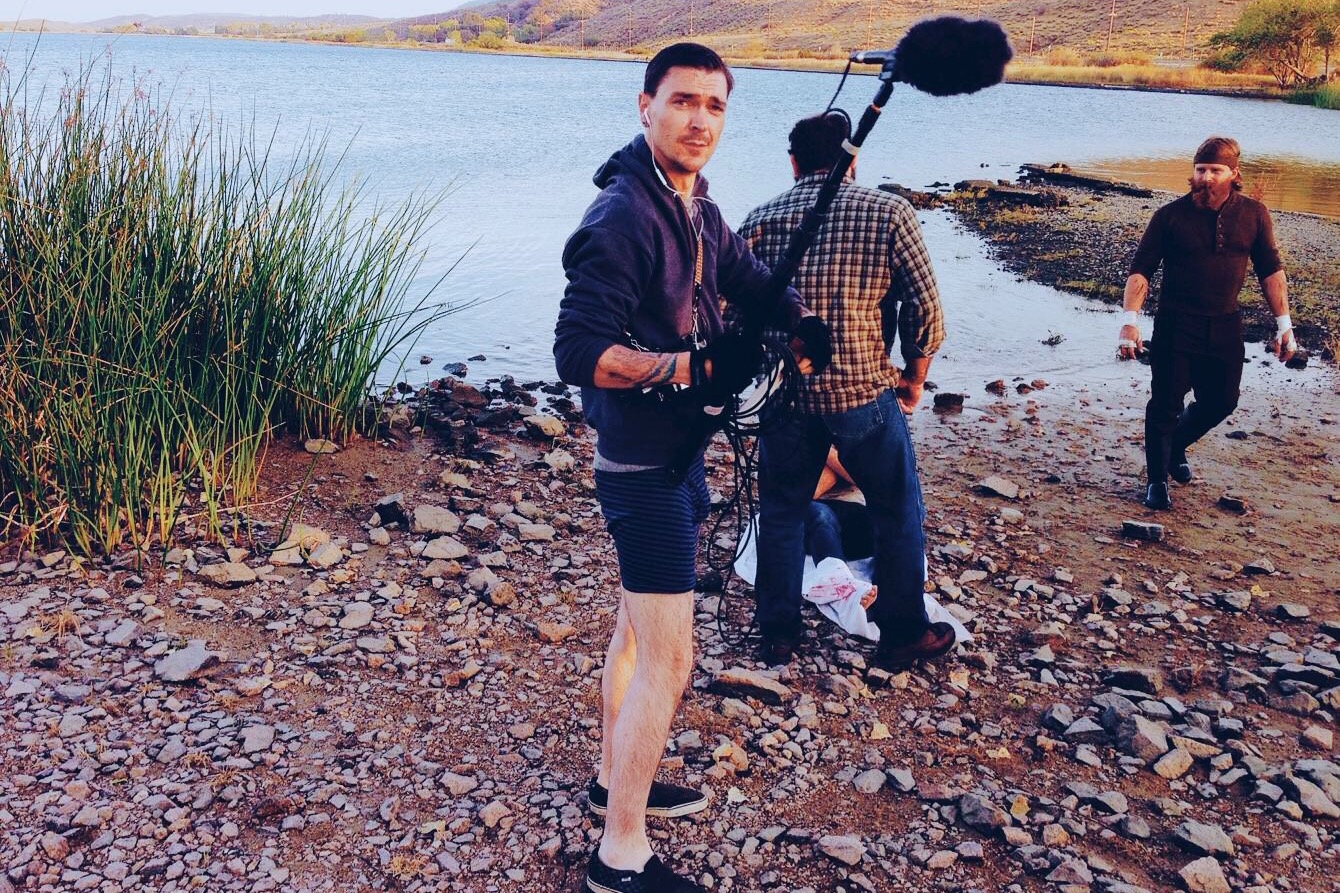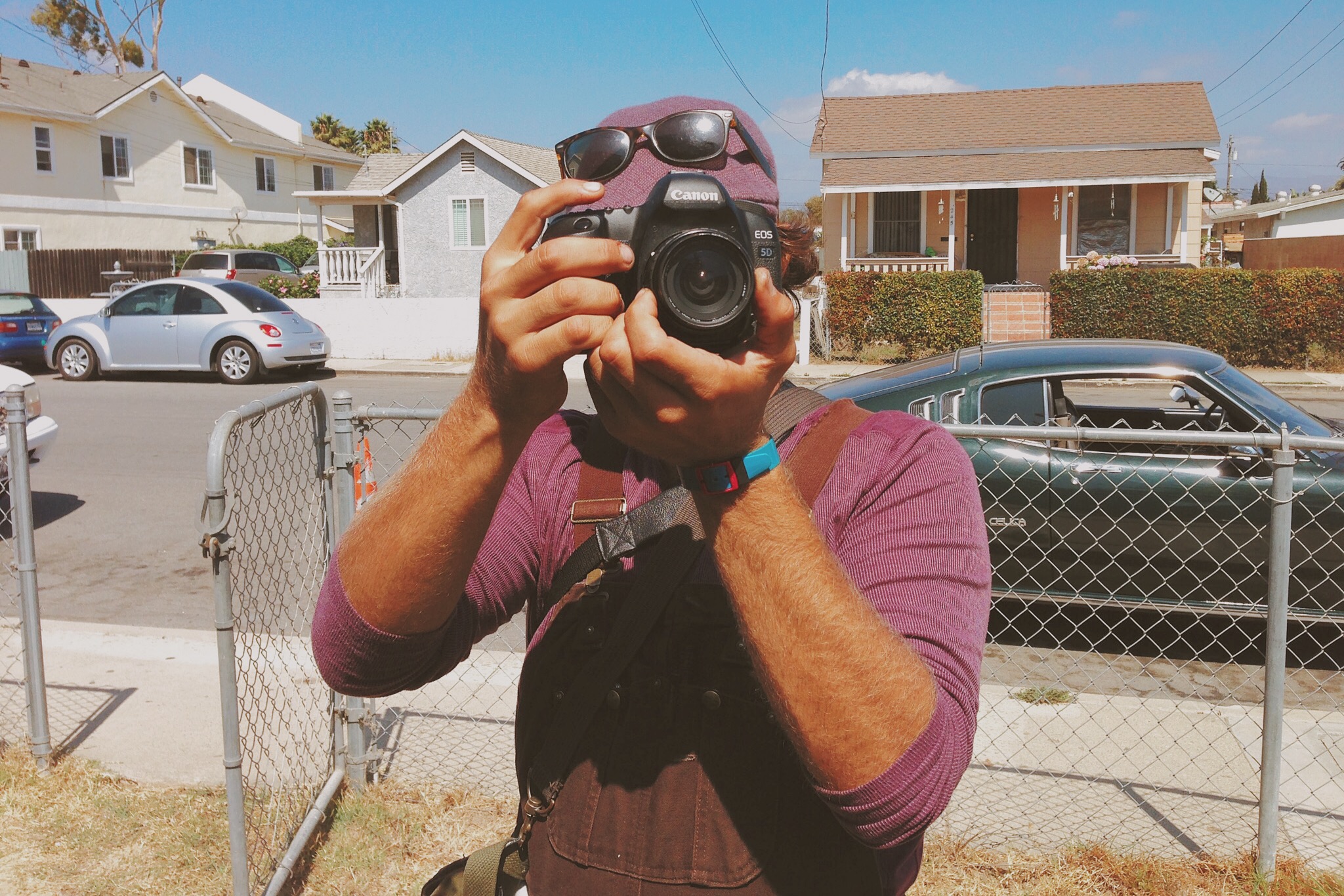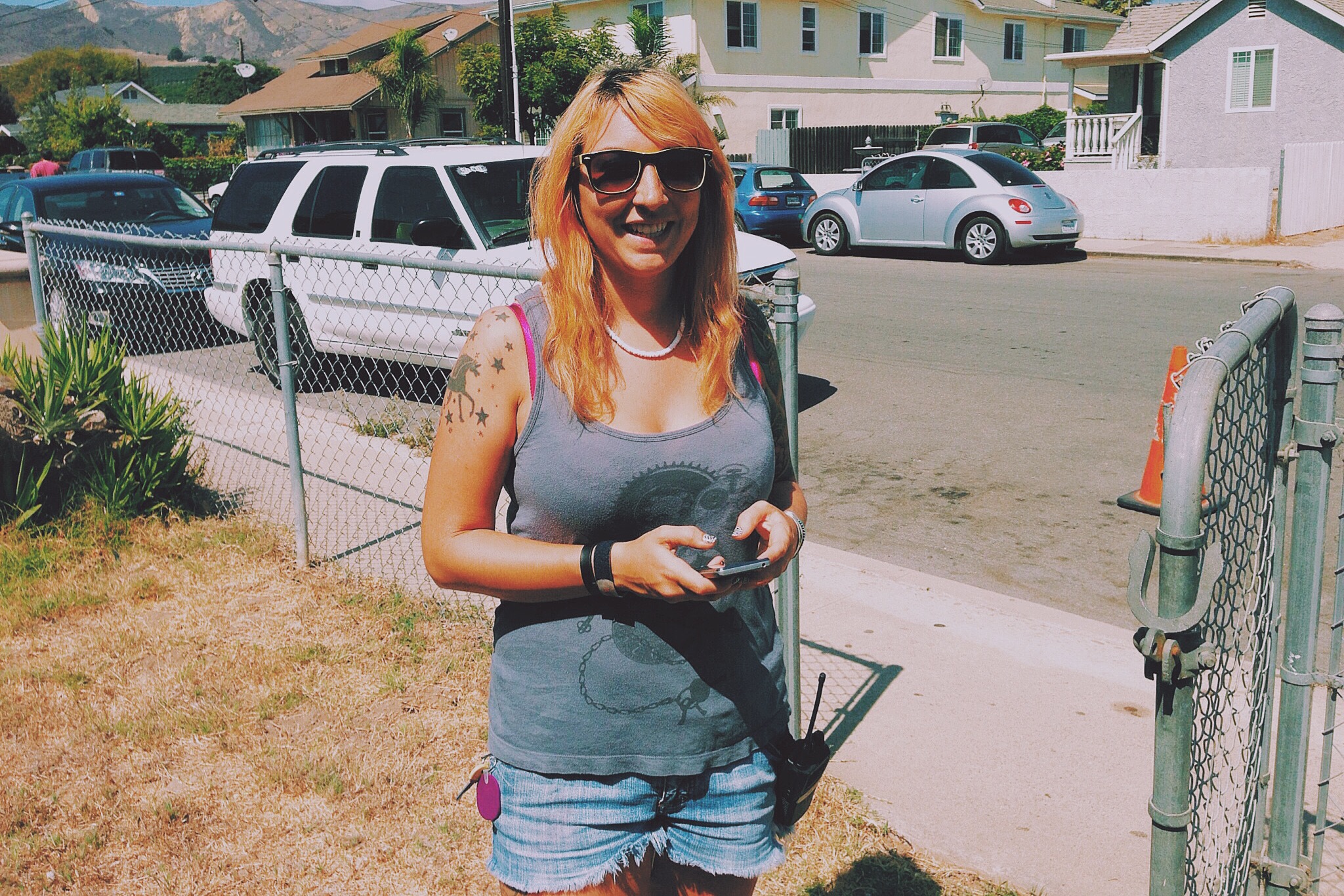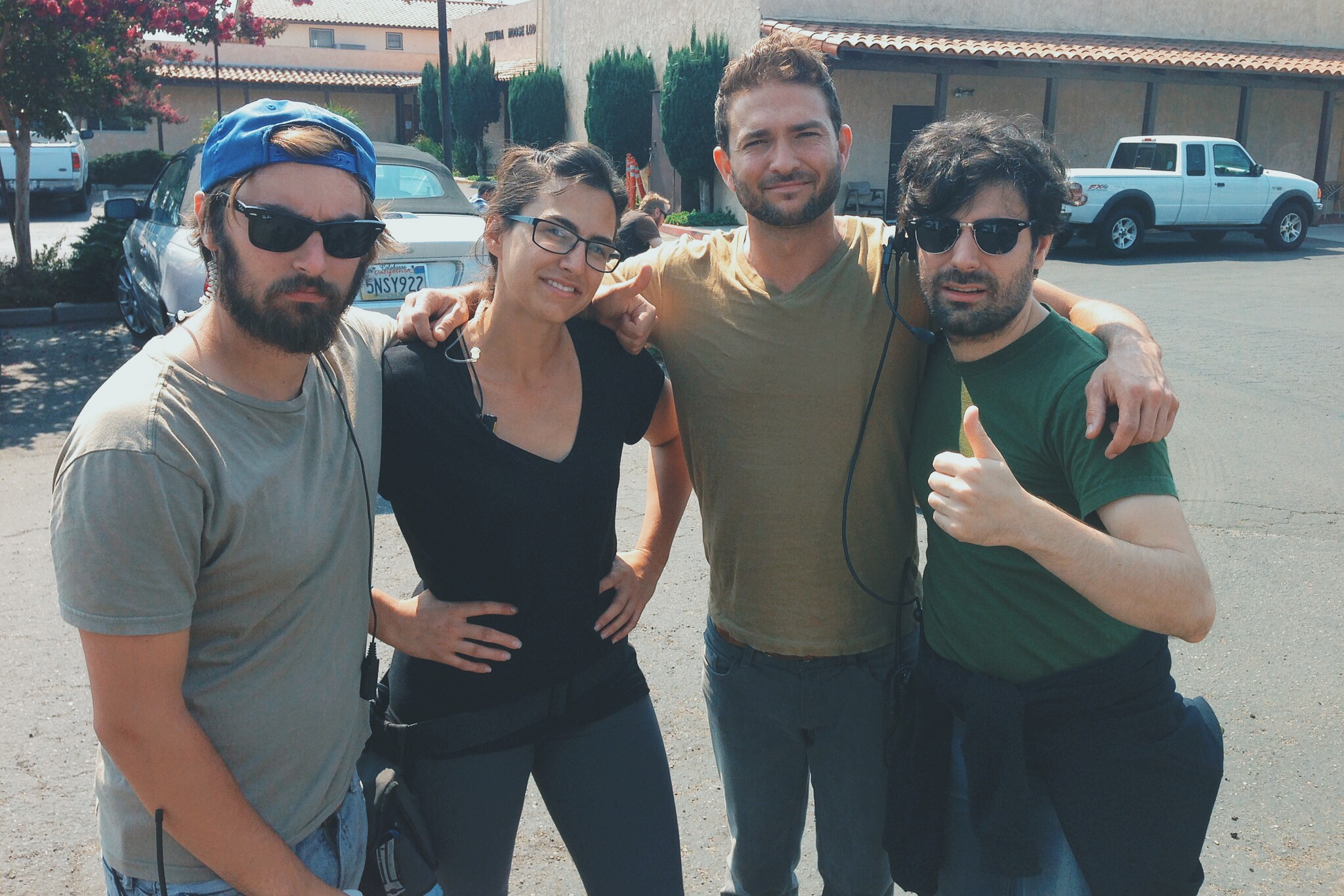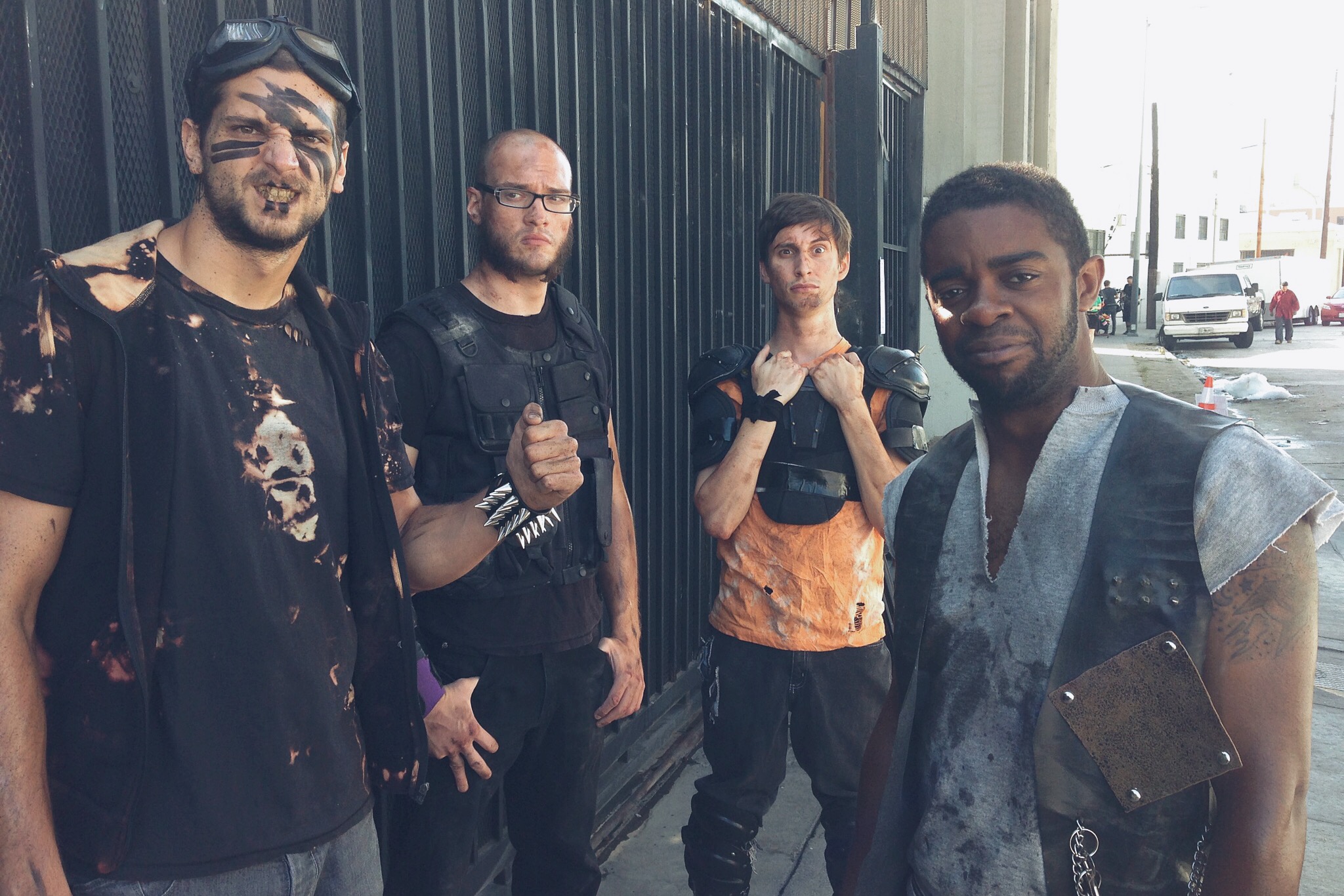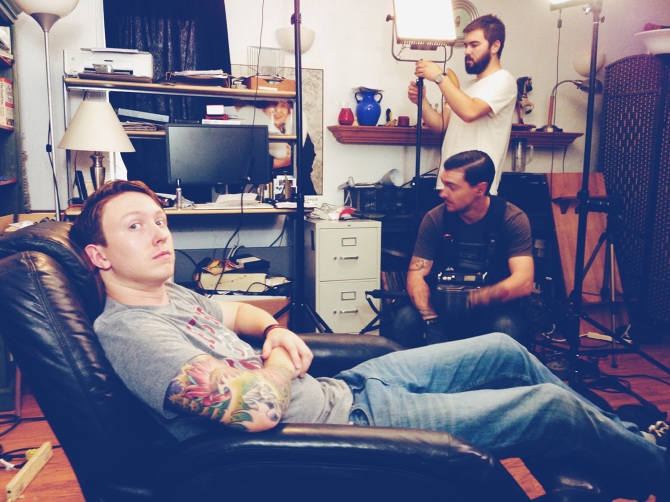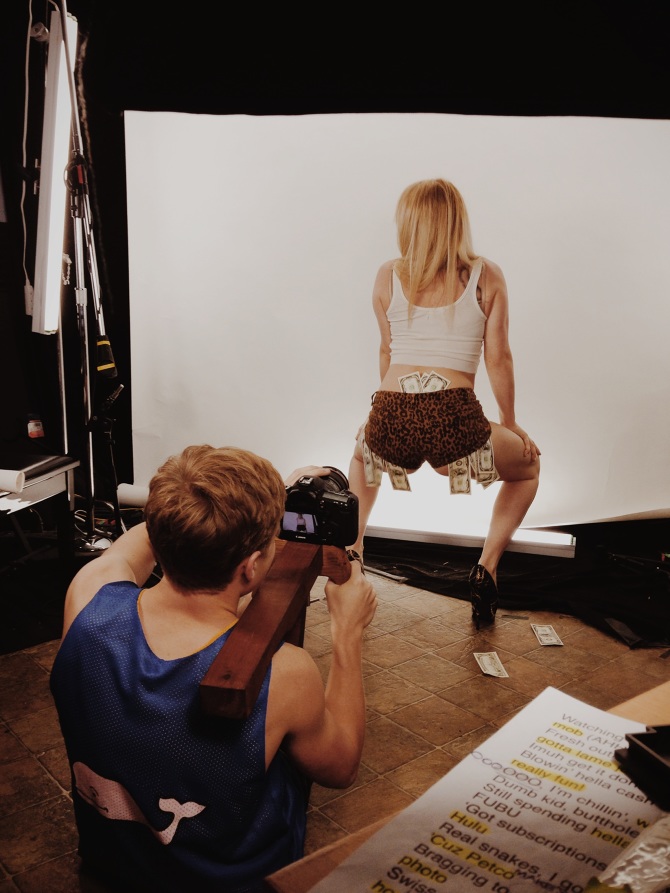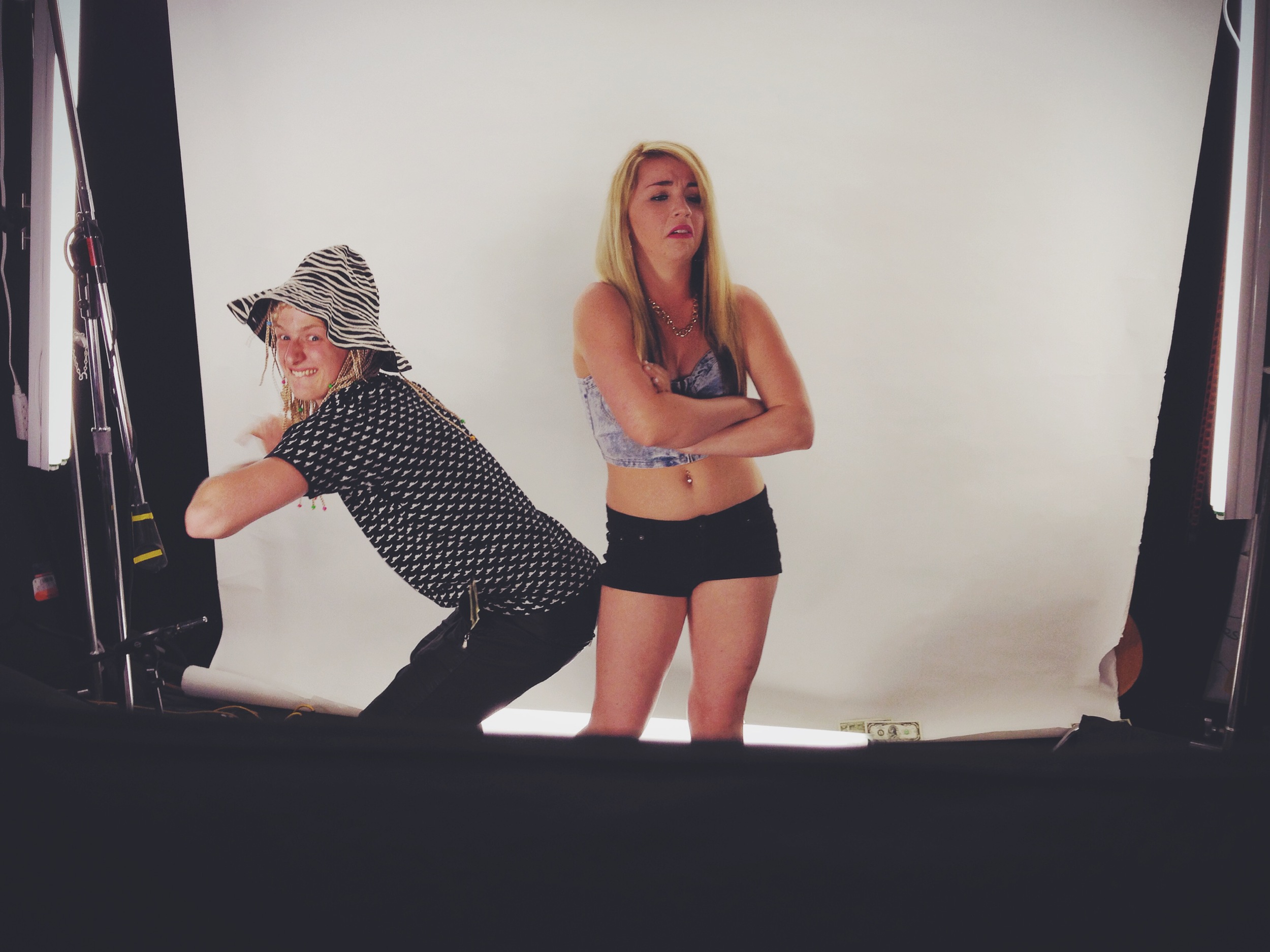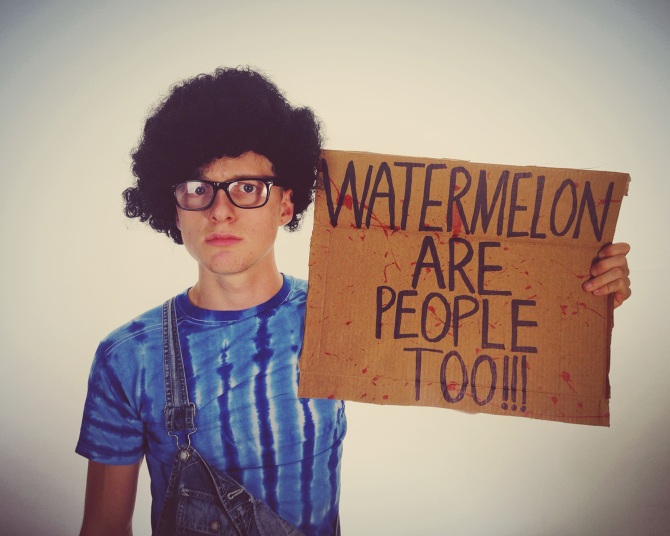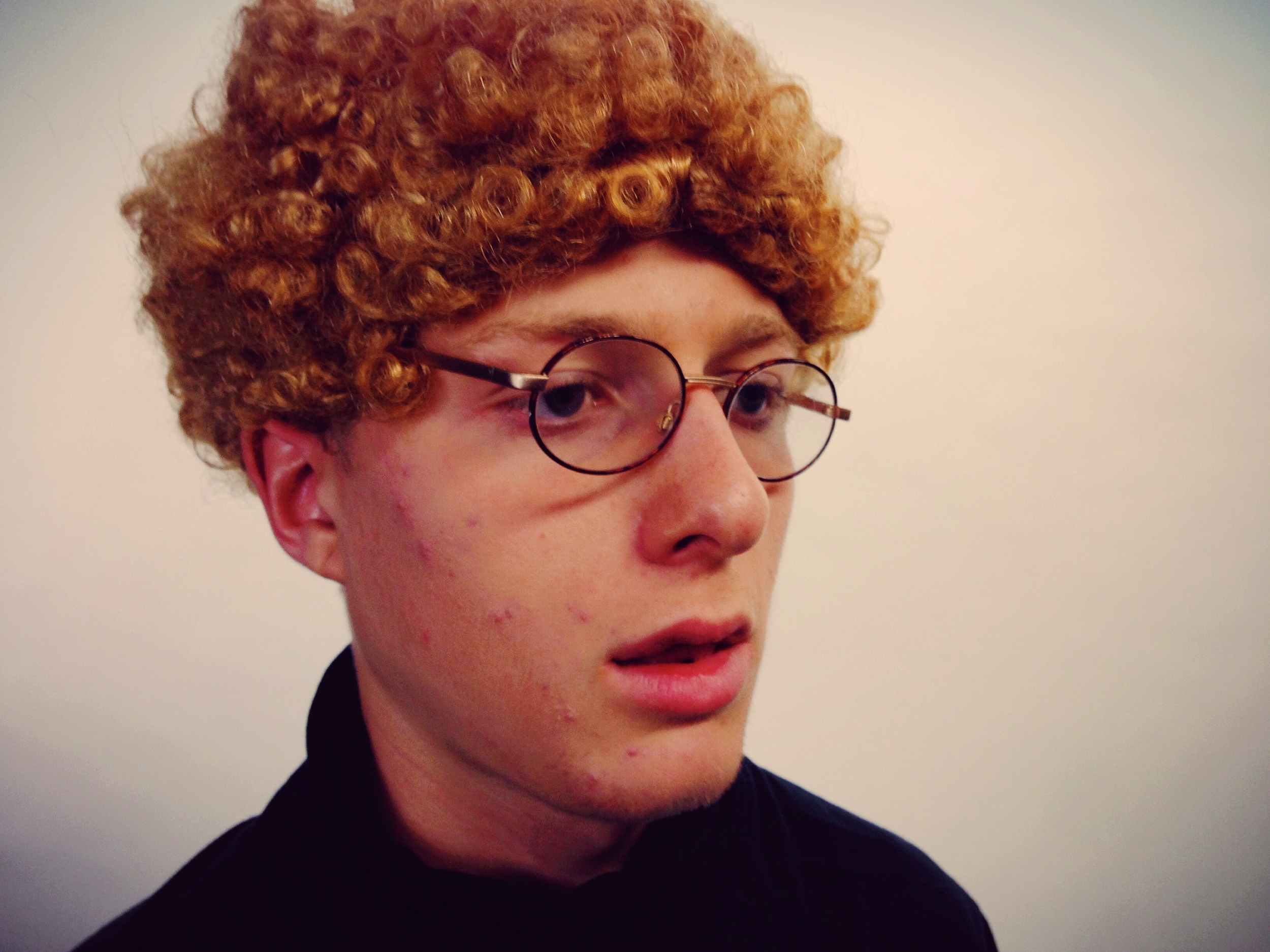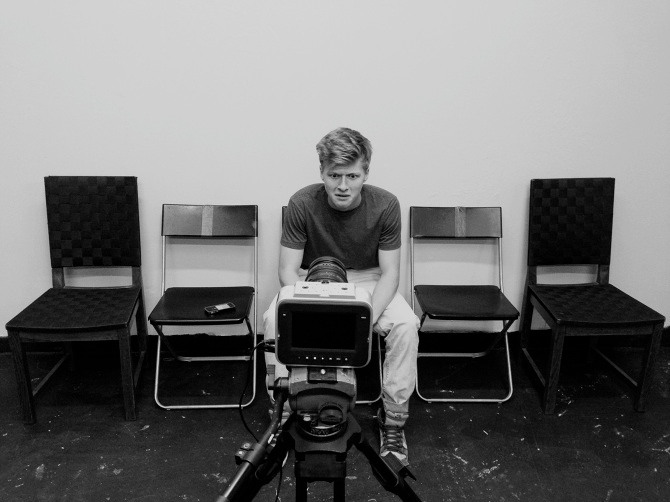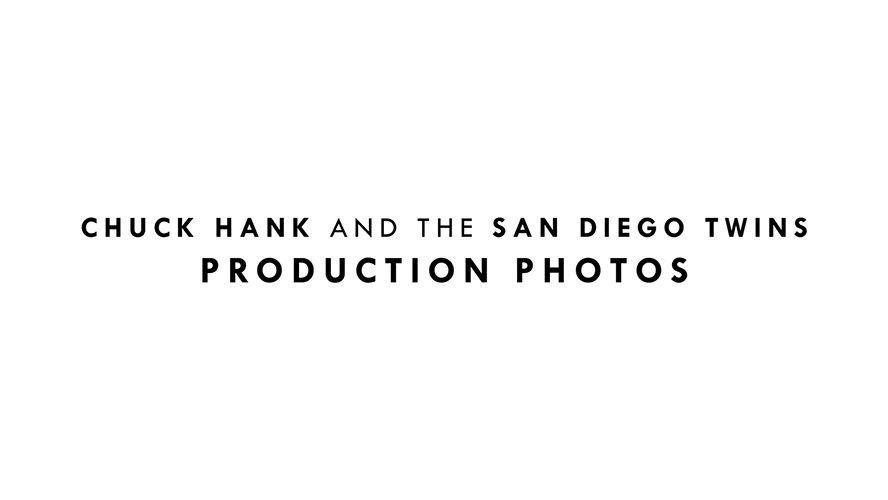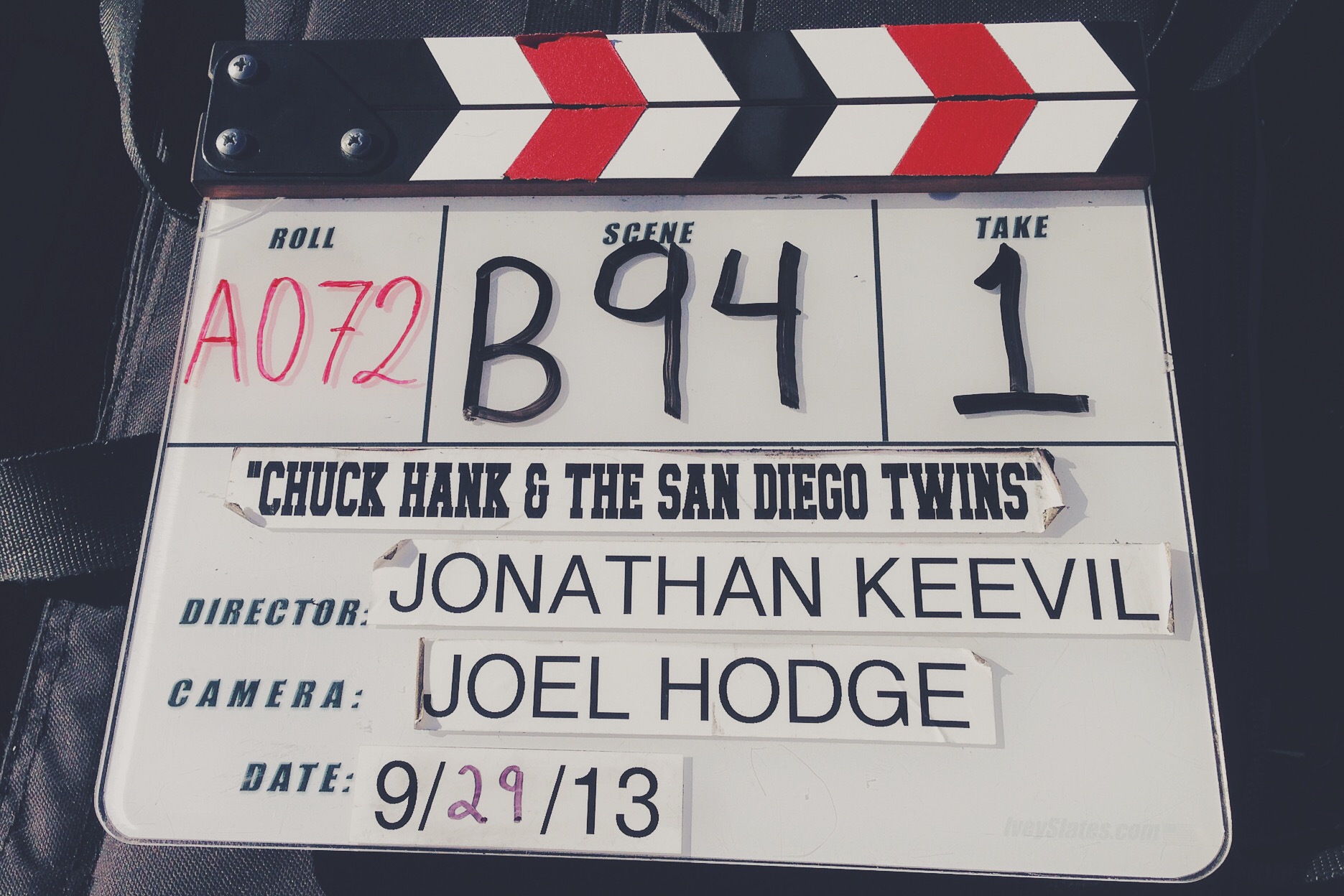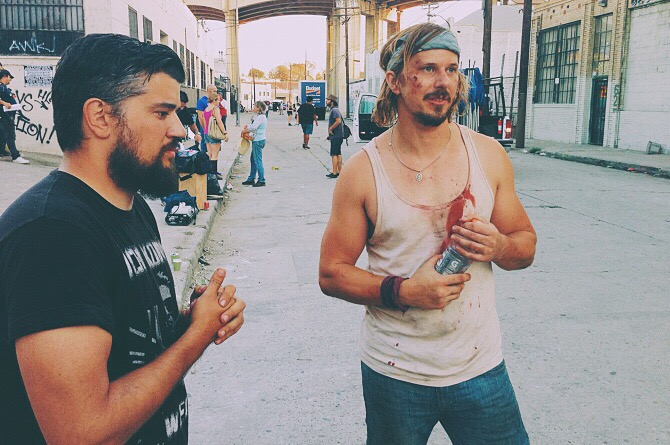 Joel Hodge & Jonathan Keevil
Cinematographer, Joel and the director, Jonathan, discuss the upcoming shot.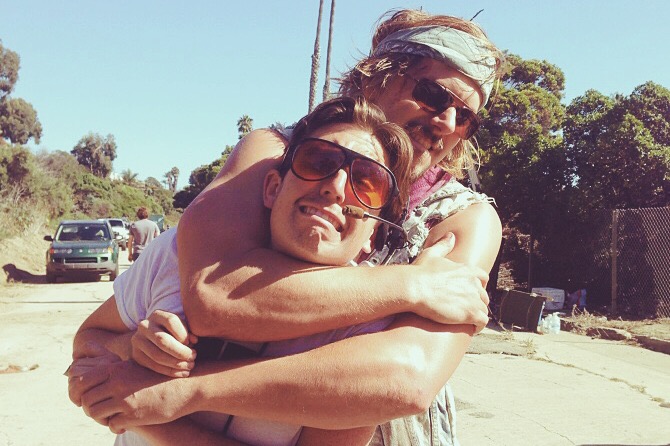 Jonathan & Casey Burr
It's customary for the director to choke out the property master...isn't it?
Jonathan & Ninjas
Jonathan, our fearless leader, is surrounded by Ninjas on one of the last days of principal photography.
Noah Segan
Actor extraordinaire, Noah Segan (Looper), shows off his costume on our first day of shooting.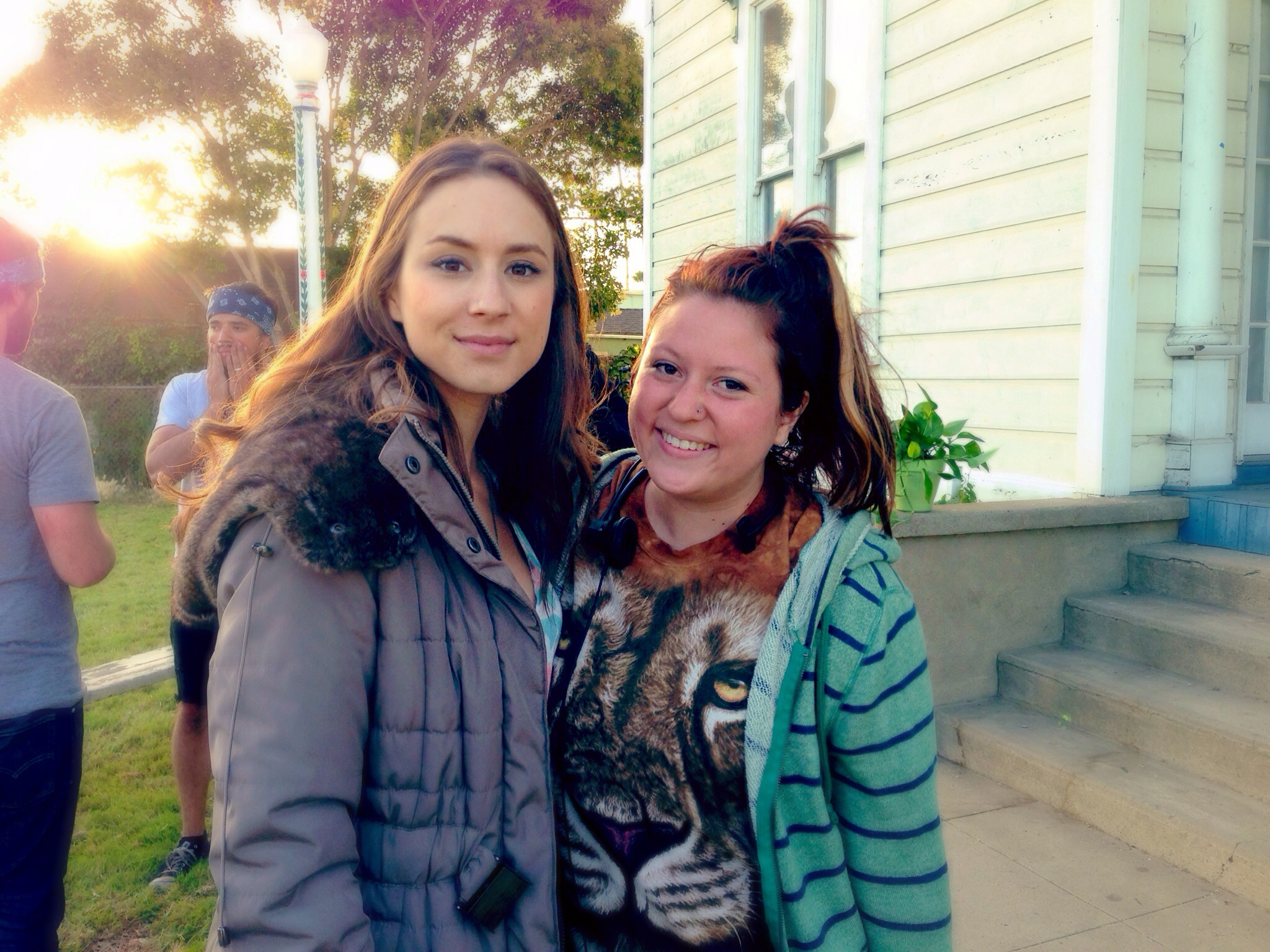 Troian Bellisario & Ashley Guzman
Actress, Troian Bellisario (Pretty Little Liars), poses for a picture with one of my friends and PA for the day, Ashley.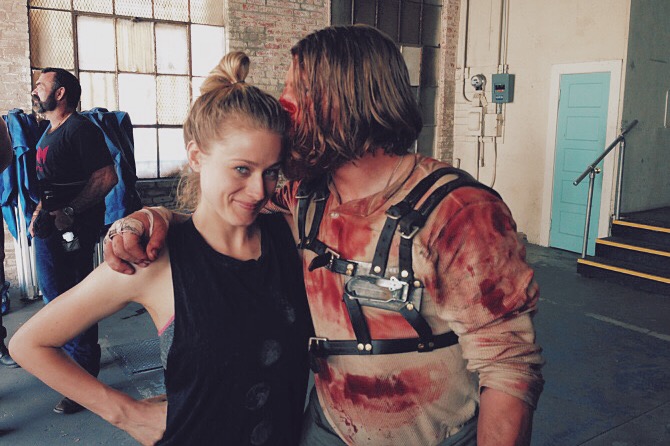 Olivia Taylor Dudley & Evan Glodell
Olivia is affectionate with her man, Evan, even when he's covered in fake blood. What a great girlfriend!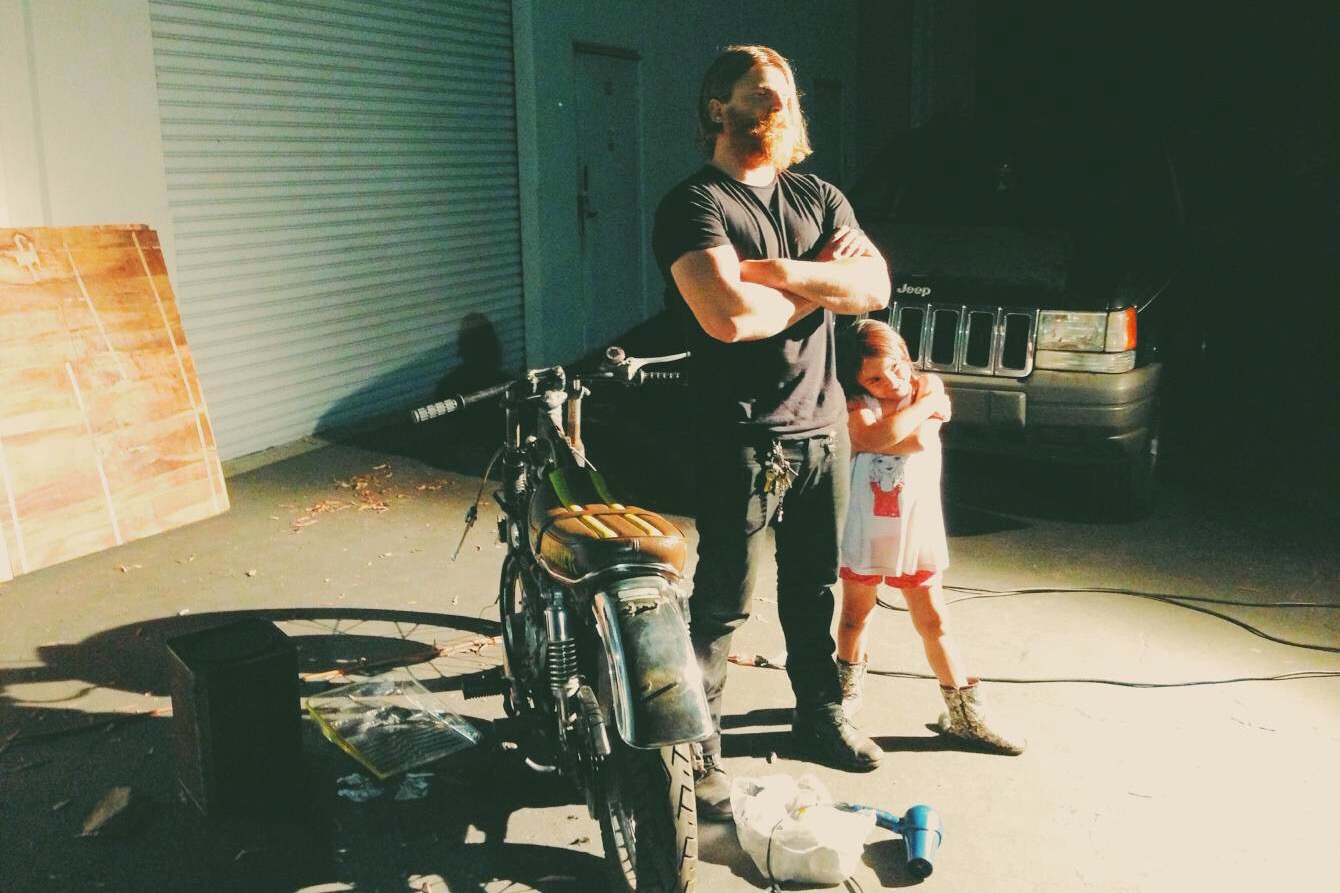 Evan & His Helper
Our friend Aaron's daughter was at the Coatwolf HQ that night and decided she wanted to be a part of the lighting test.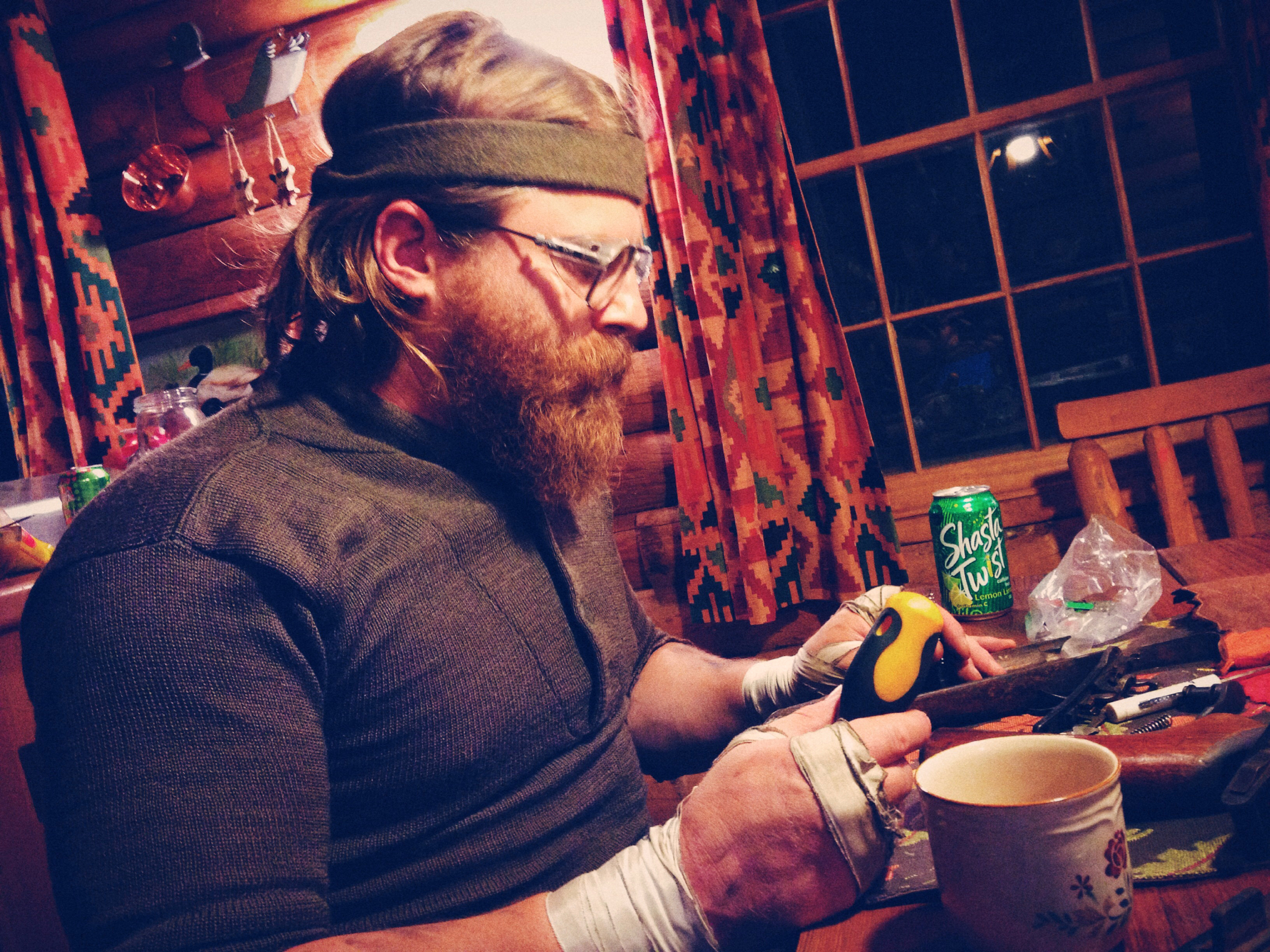 Evan (Cabin Version)
Evan at the cabin, always working on some DIY project. Usually involving something dangerous.
Joel & Hugo Villasenor
Joel was more than just the DP, he played a character as well. This is him getting his fake blood applied by the head of the SFX makeup department, Hugo Villasenor.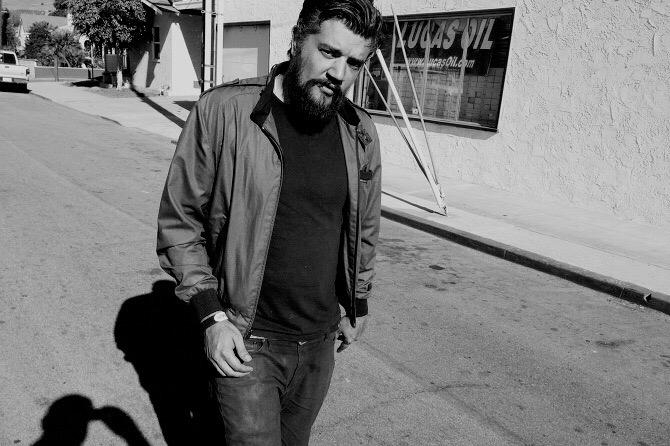 Joel
Joel just has that swagger.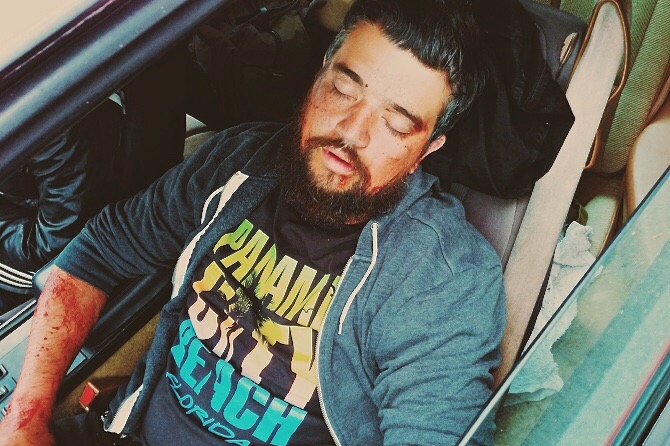 Joel
It was definitely past everyone's bedtime that morning. Two over night shoots in a row.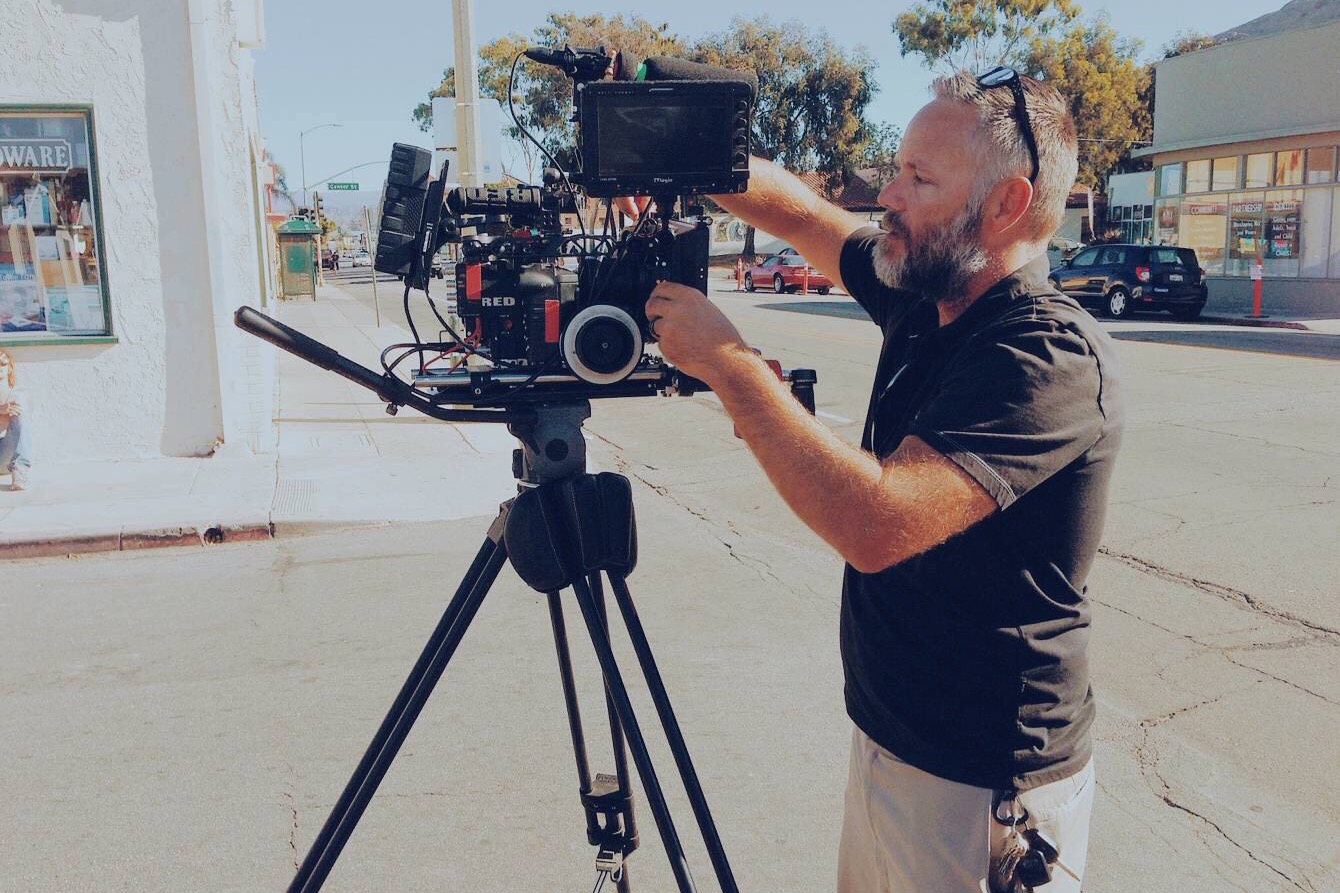 Diesel Pfingsten
Diesel, the 2nd AC, making sure the RED camera is ready to shoot.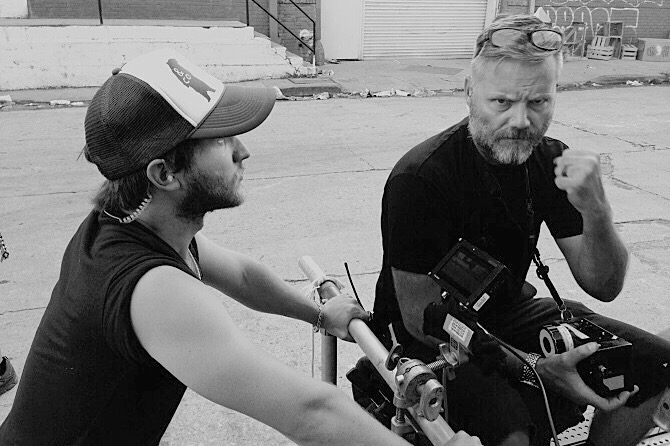 Skyler Rousselet & Diesel
Skyler, the key grip, is getting ready to push a dolly while Diesel pulls focus.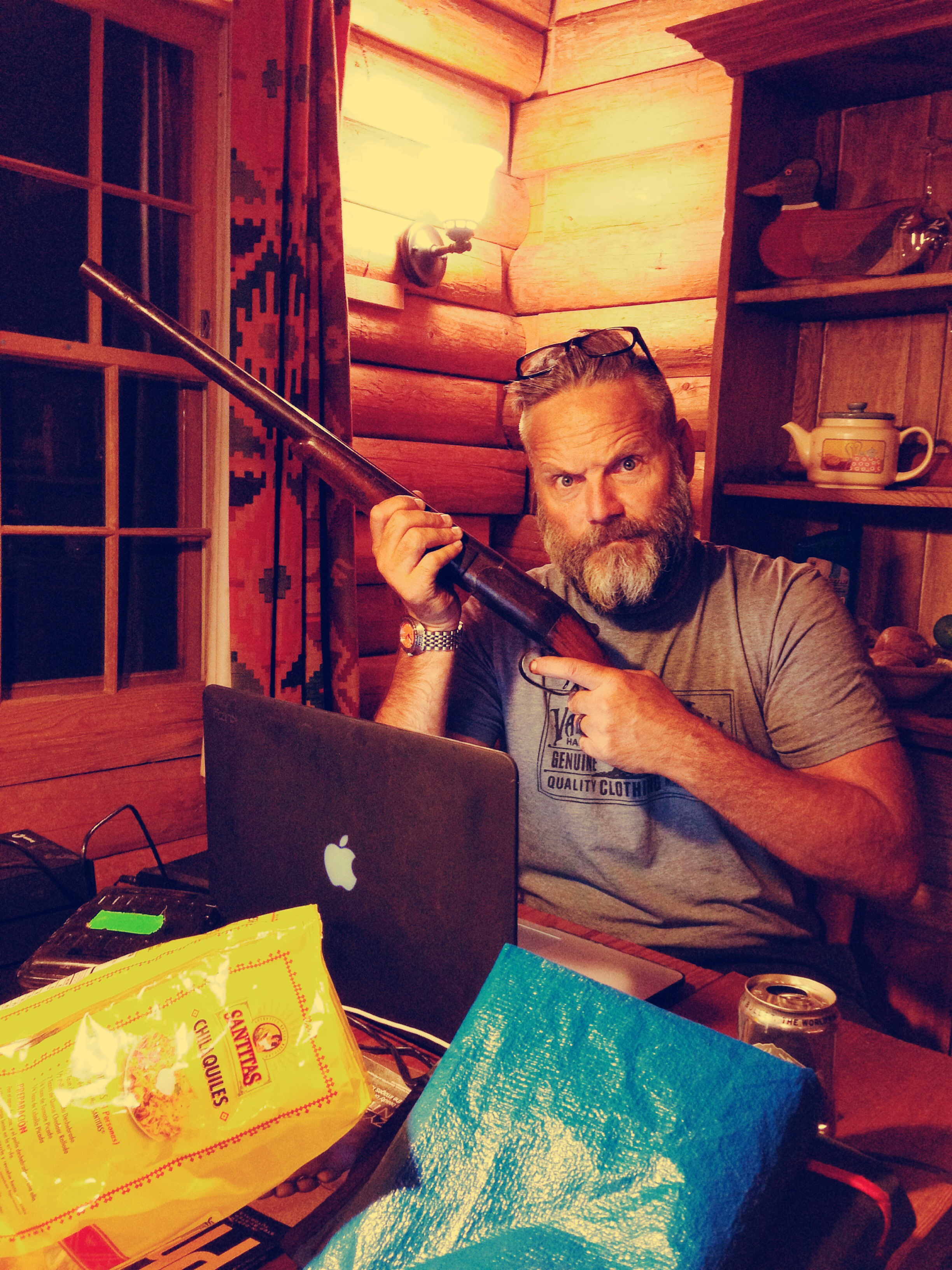 Diesel (Cabin Version)
Apparently, when at higher altitudes, Diesel turns into a mountain man and becomes enthralled with weapons.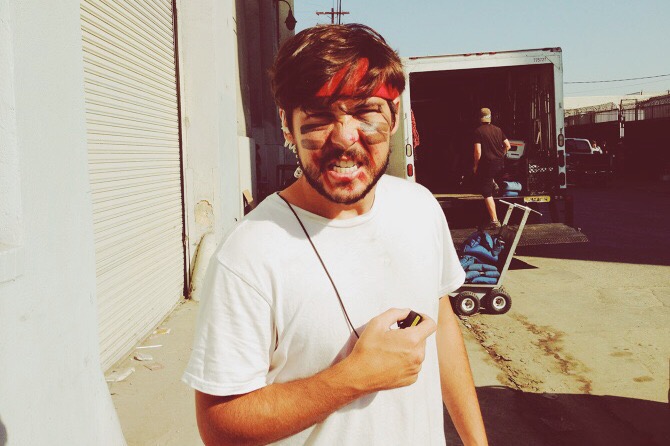 Clayton LaDue
Clayton is showing me his "tiger face".
Clayton
Clayton was the man in charge of this specific picture car, on this specific day. Even after his amazing performance in the film, Coldwater, he isn't too cool to work his ass off behind the camera.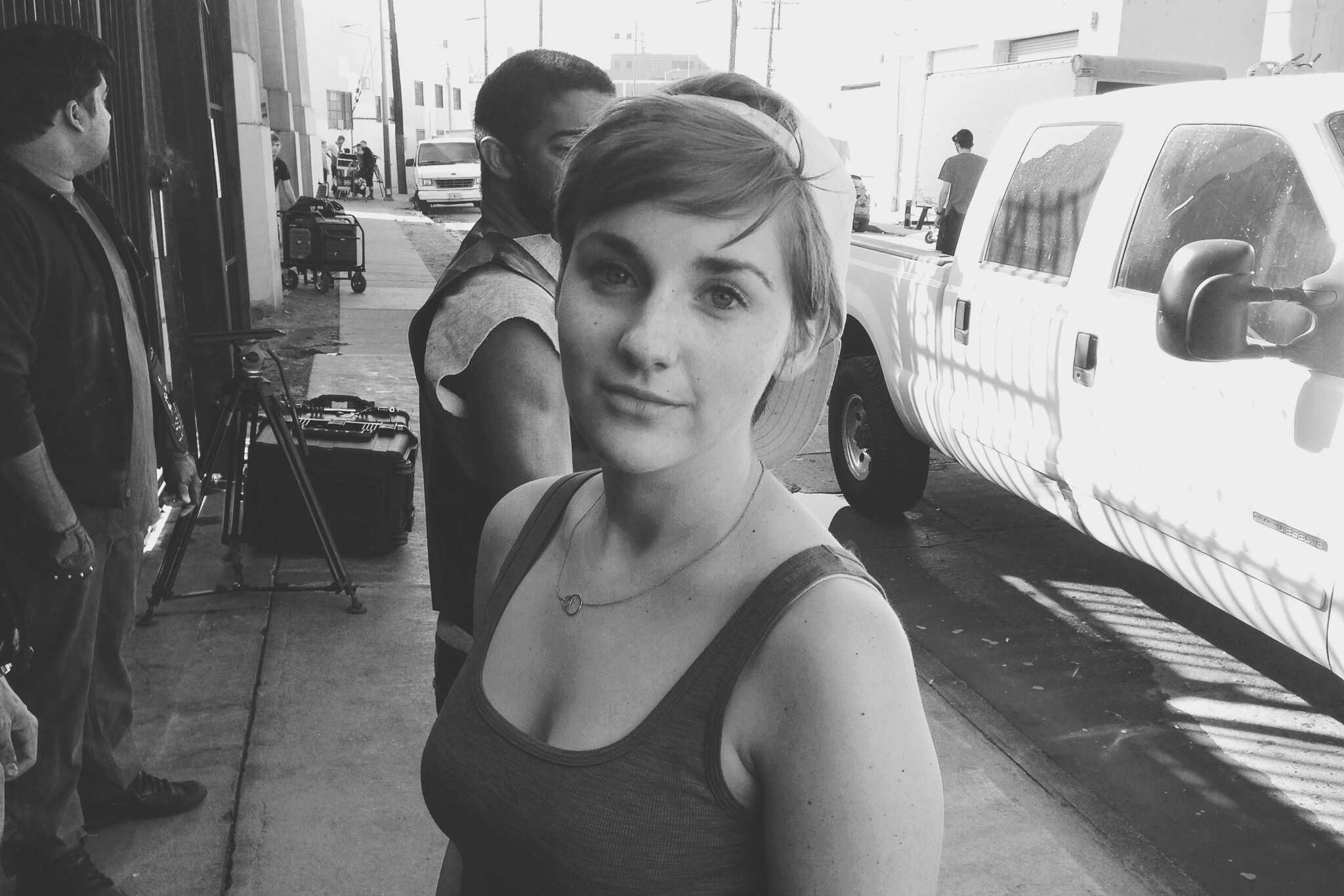 Alexa Nikol Curran
The wardrobe master, Alexa, was always running around for someone. She barely took the time to let me take this photo.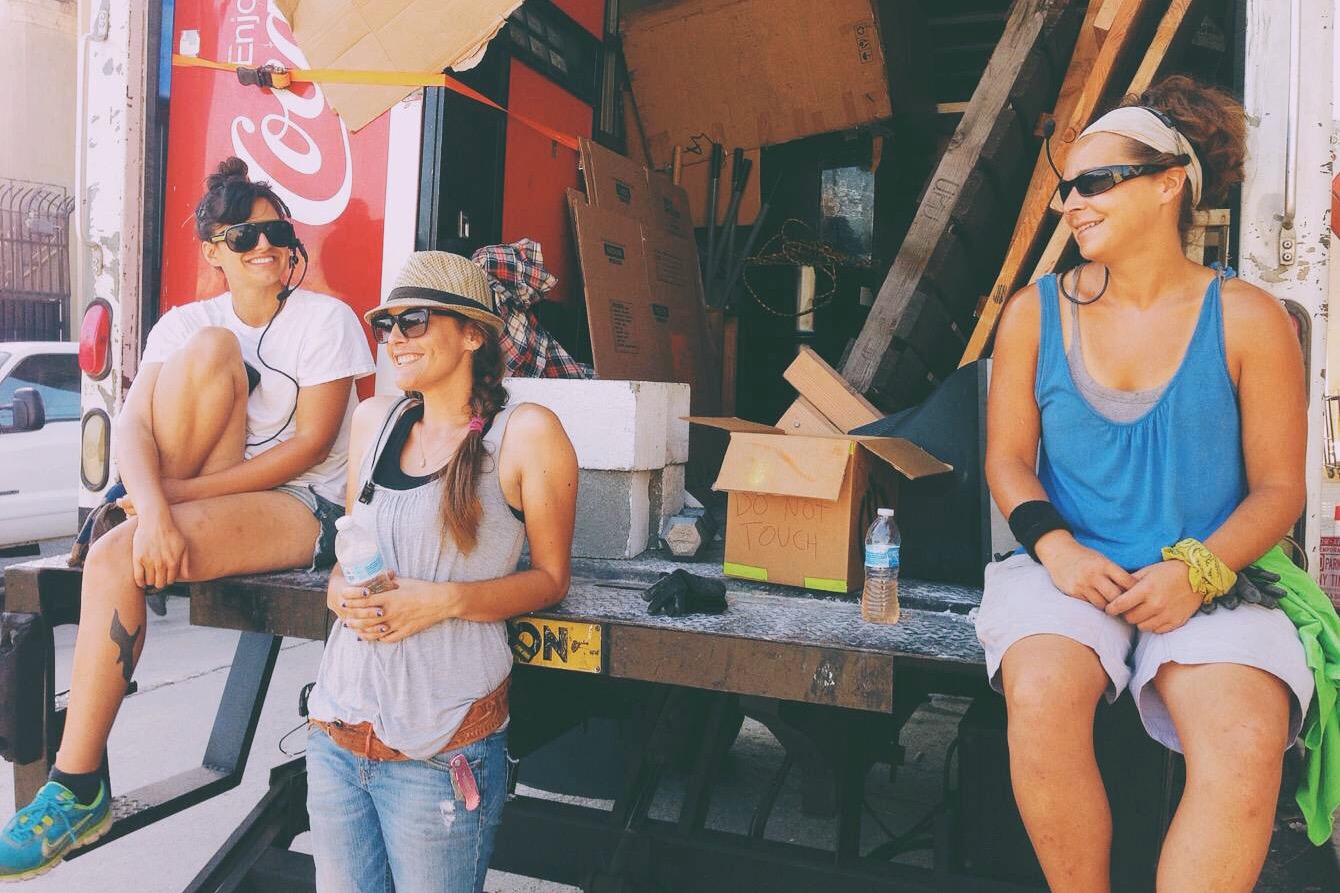 Lauren Hrehovcik, Celine Diano & Vero Diano
The magnificent ladies of the art department and queens of the art truck.
Lauren
She has no fear, especially not from chainsaws.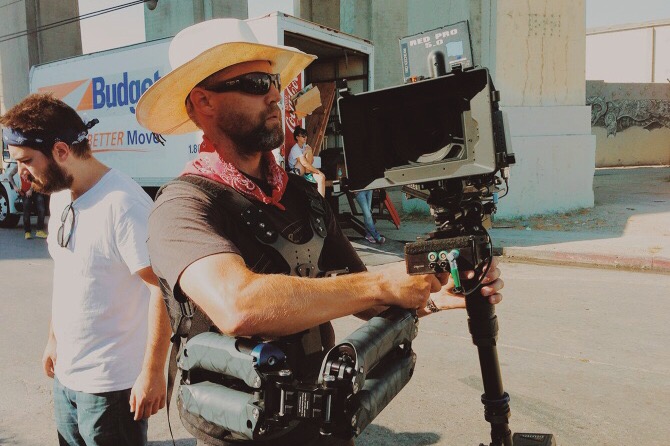 Tommy Stork
My favorite Steadicam operator in the world. Tommy is the coolest!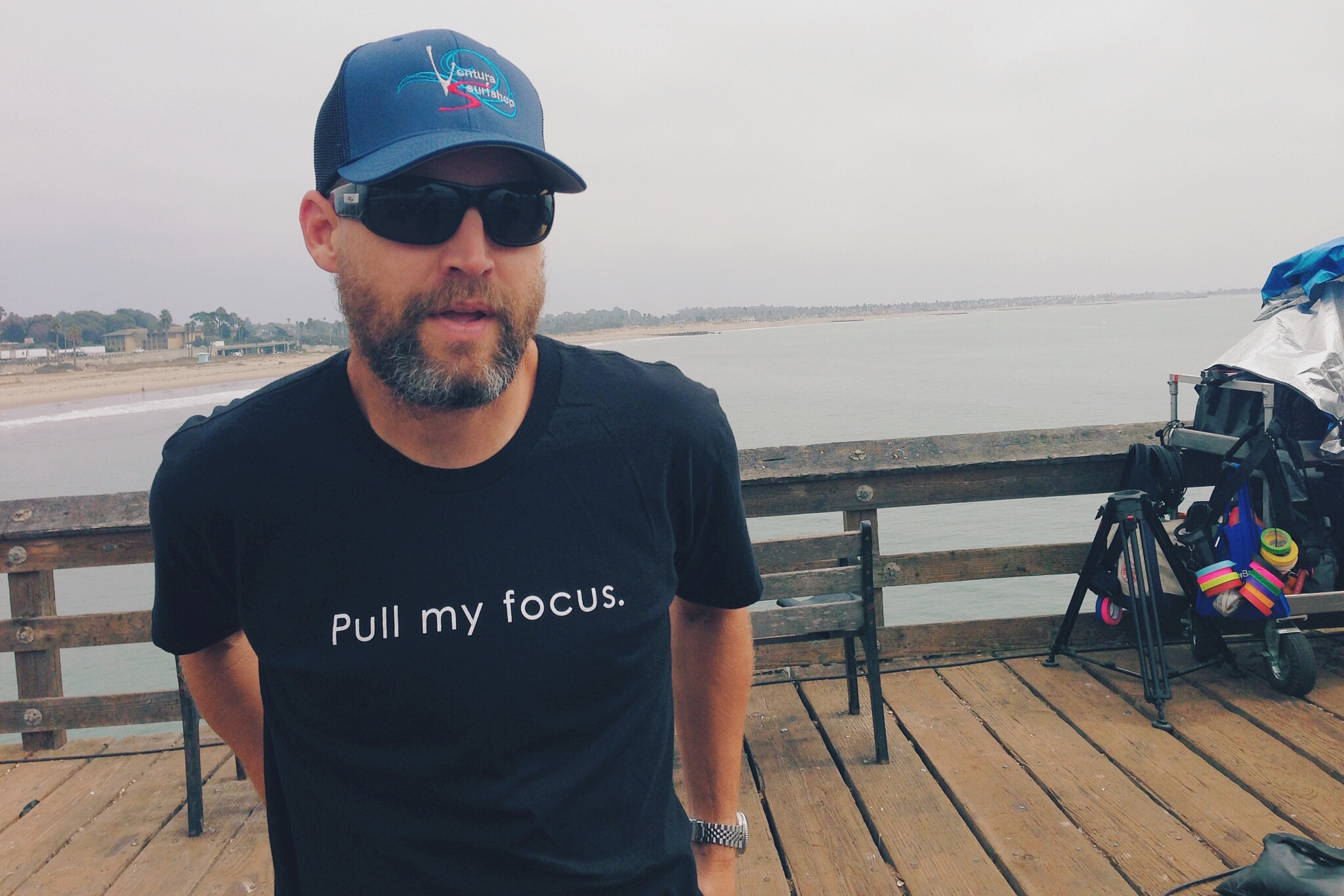 Tommy
No steadicam makes Tommy a dull boy.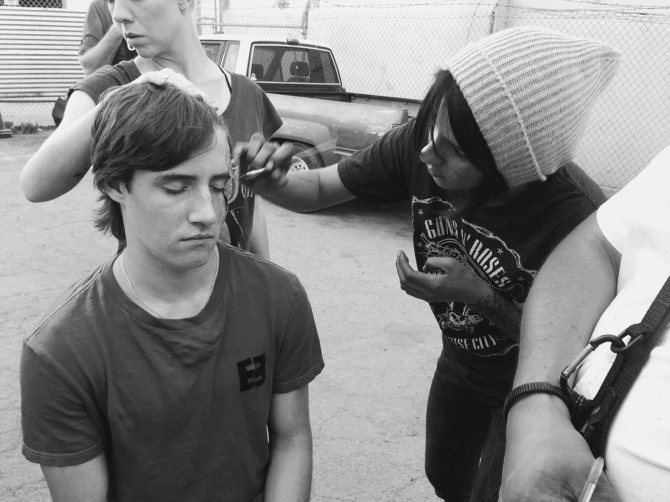 Rosa & Austin Wolff
Rosa is applying a scar to one of the young actors on set.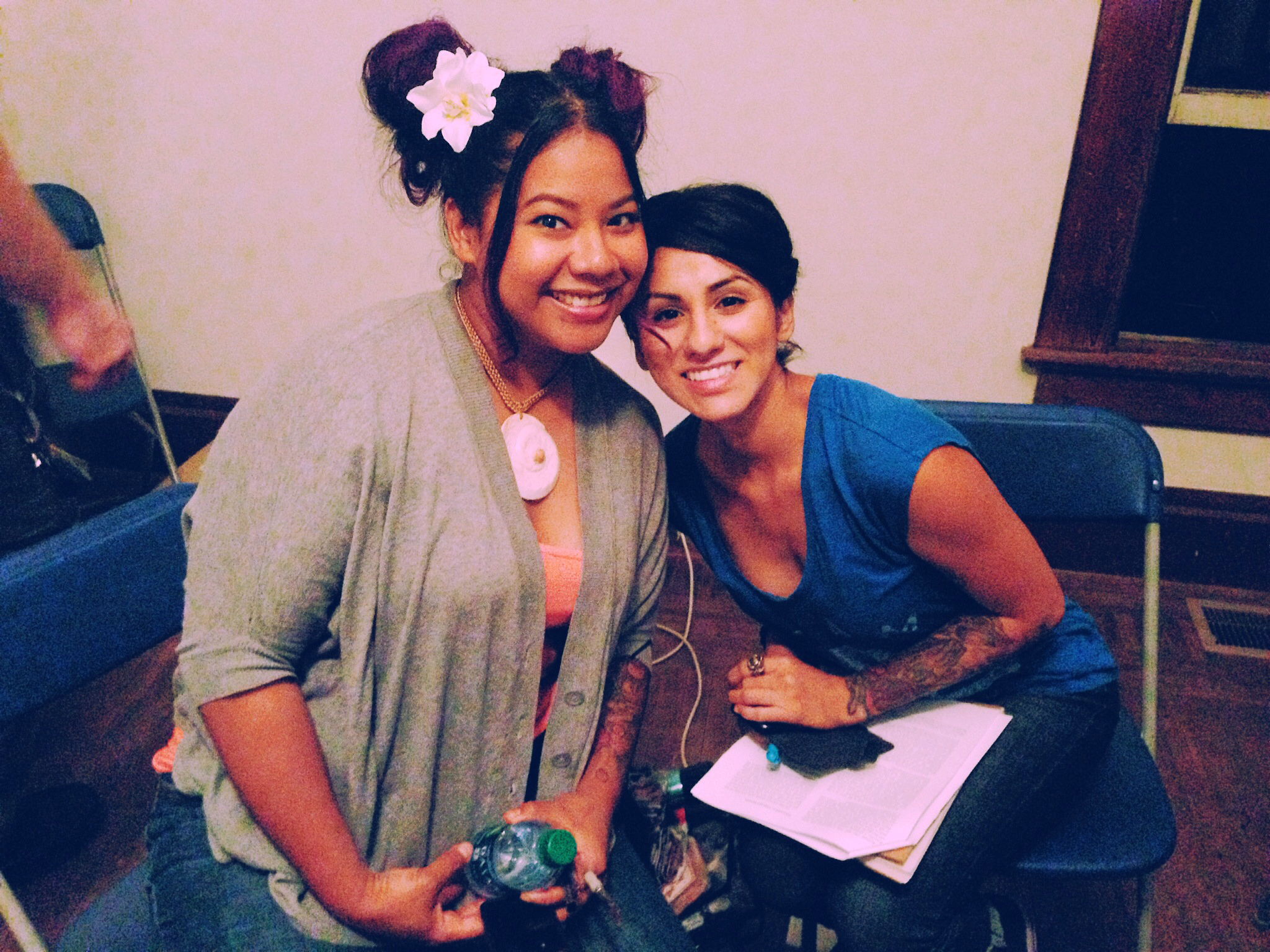 Analyn Cruz & Rosa
The ladies of the makeup department.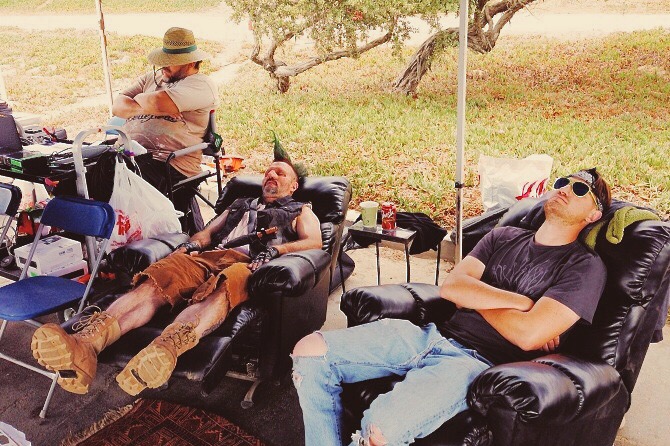 Luis Flores, David Arquette & Ben Watt
The three musketeers, taking a nap during a shooting day, near the beach. I guess the ocean breeze just makes people tired.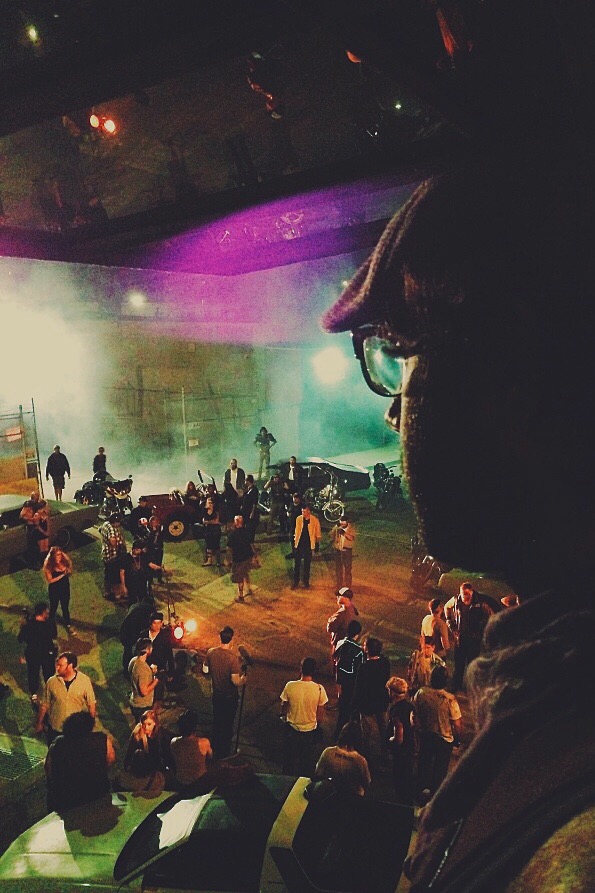 Scott Hart & The Street Brawl
Scott looks down from the second story as the brawl begins.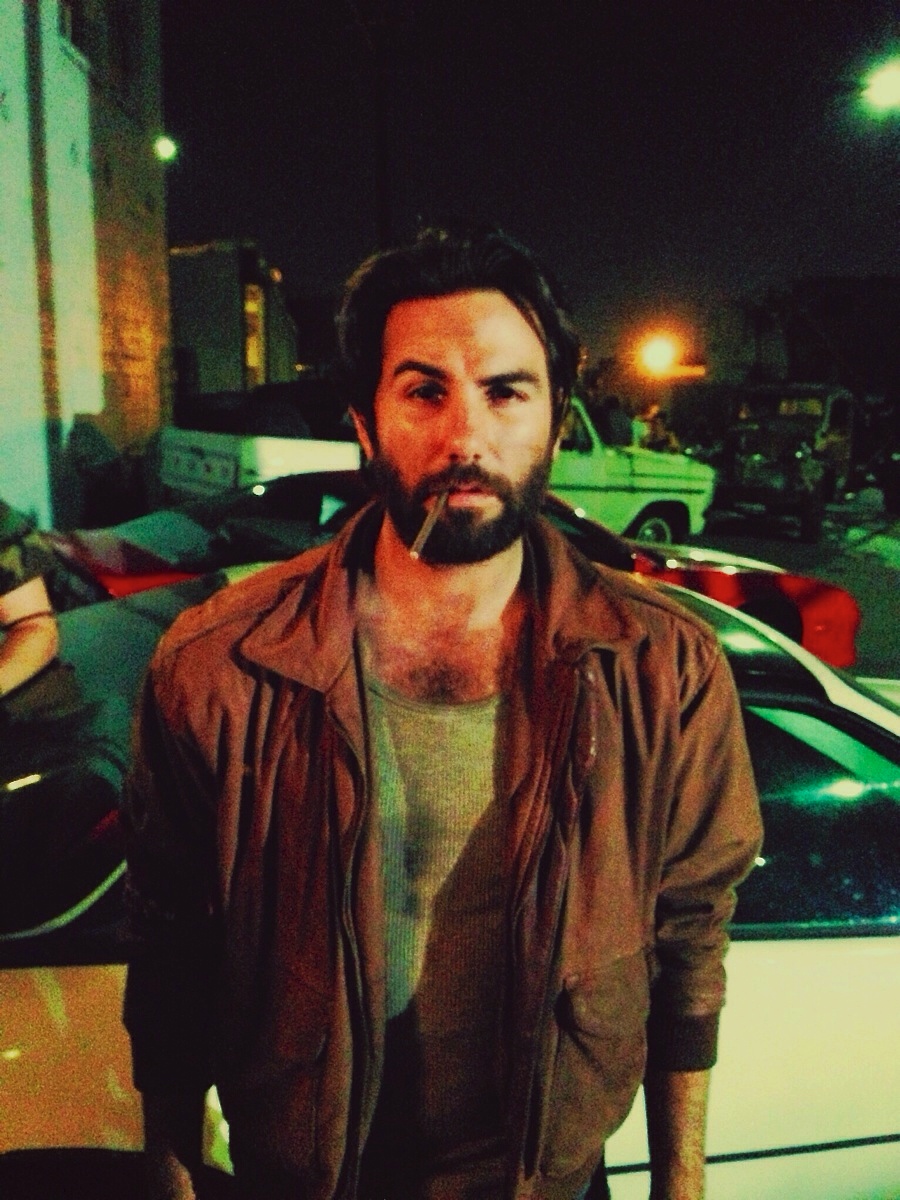 Ryan McGuffy
Ryan, showing off his badass costume for the "street brawl" scene.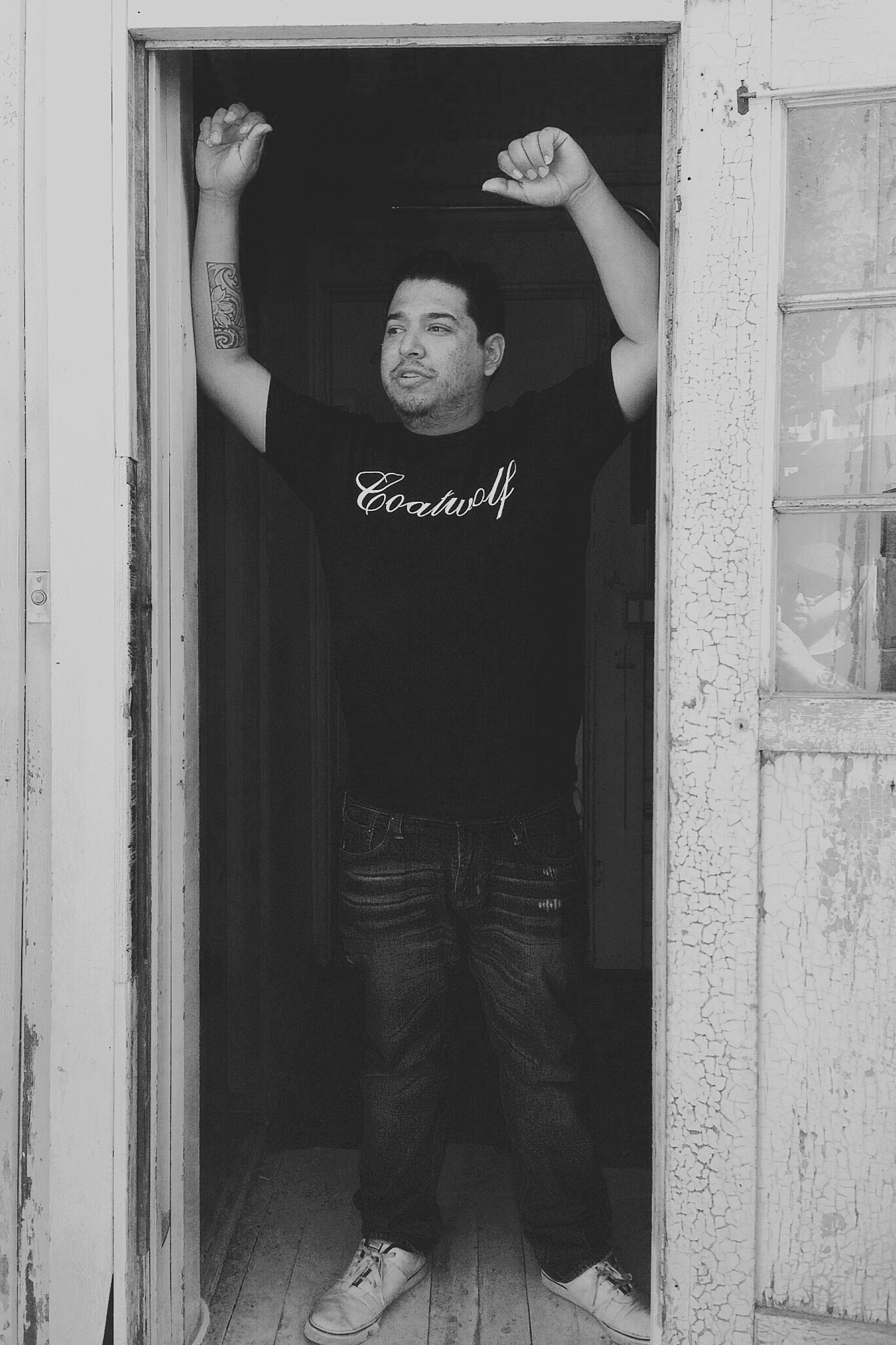 Angel Jimenez Jr.
Our 2nd AD, looking mighty fine in his Coatwolf tee.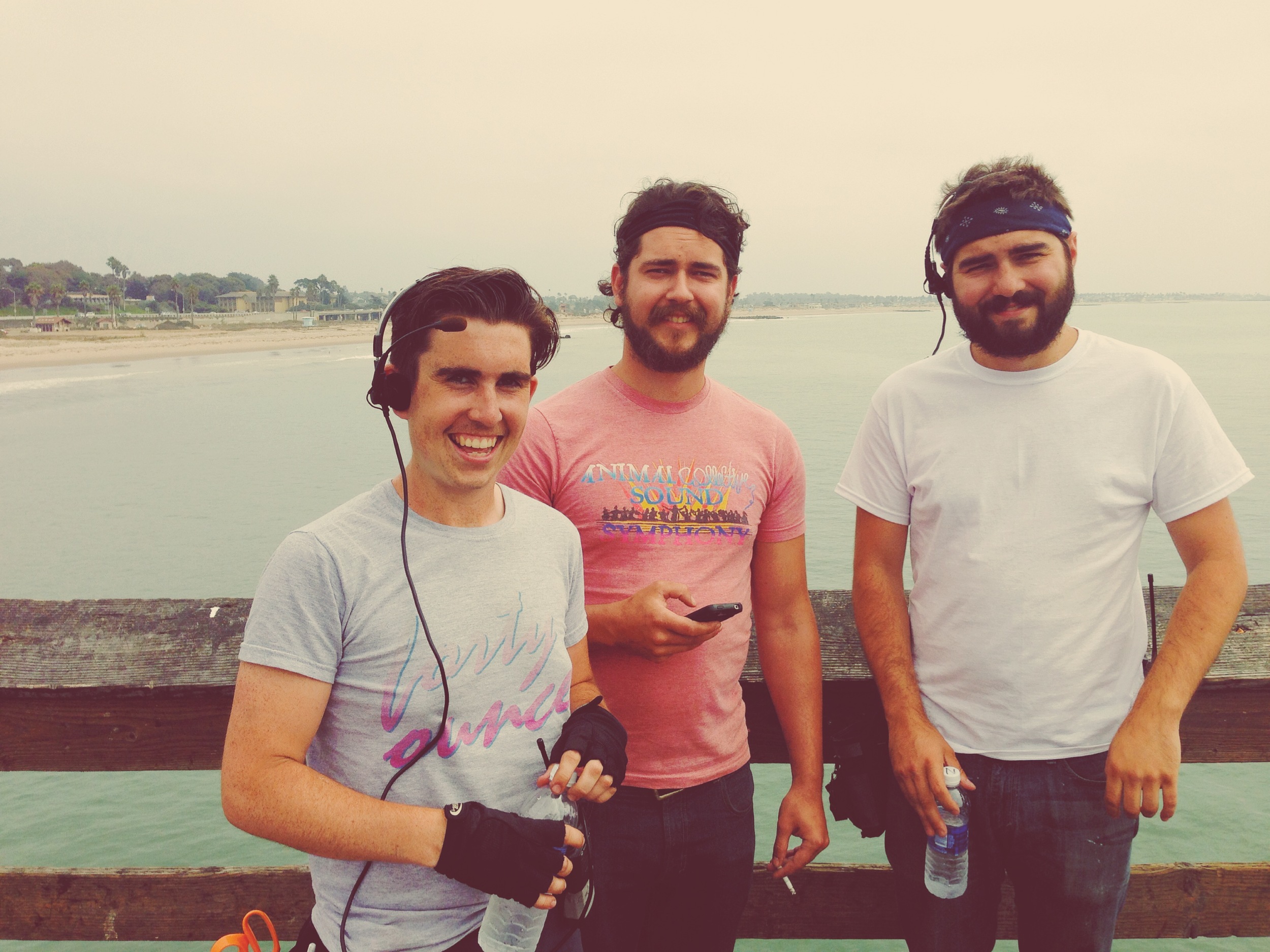 Casey, Matt Mosley & Zach Frankart
Property master, Casey is hanging out with the director's assistant/grip, Matt and camera department slave, Zach. It was a fun day at the pier!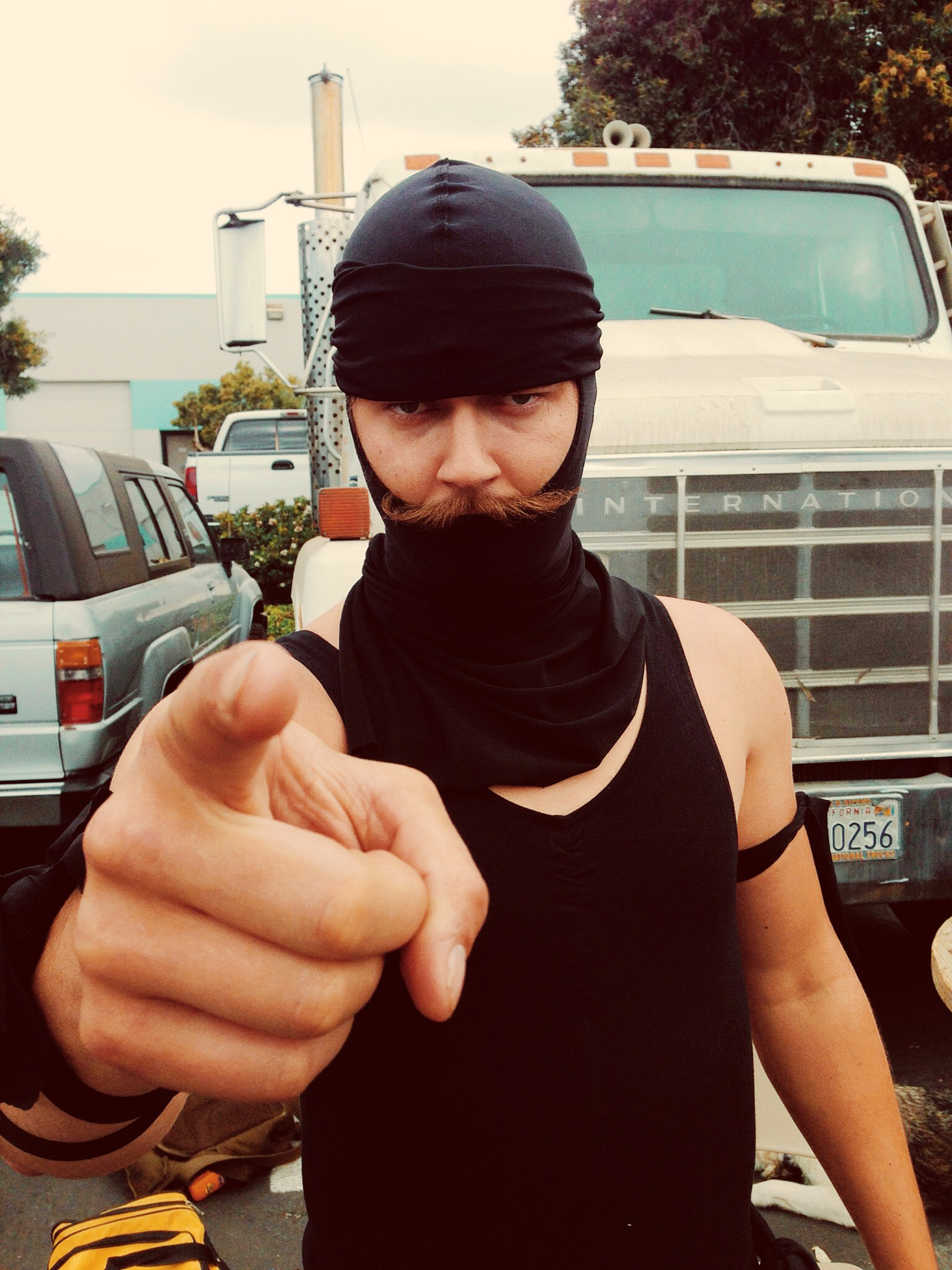 Matt (Ninja Version)
Attack of the mustache ninja a.k.a. Matt.
Zach & Billy Motley
Zach and Billy, always trying to look like they were doing something important.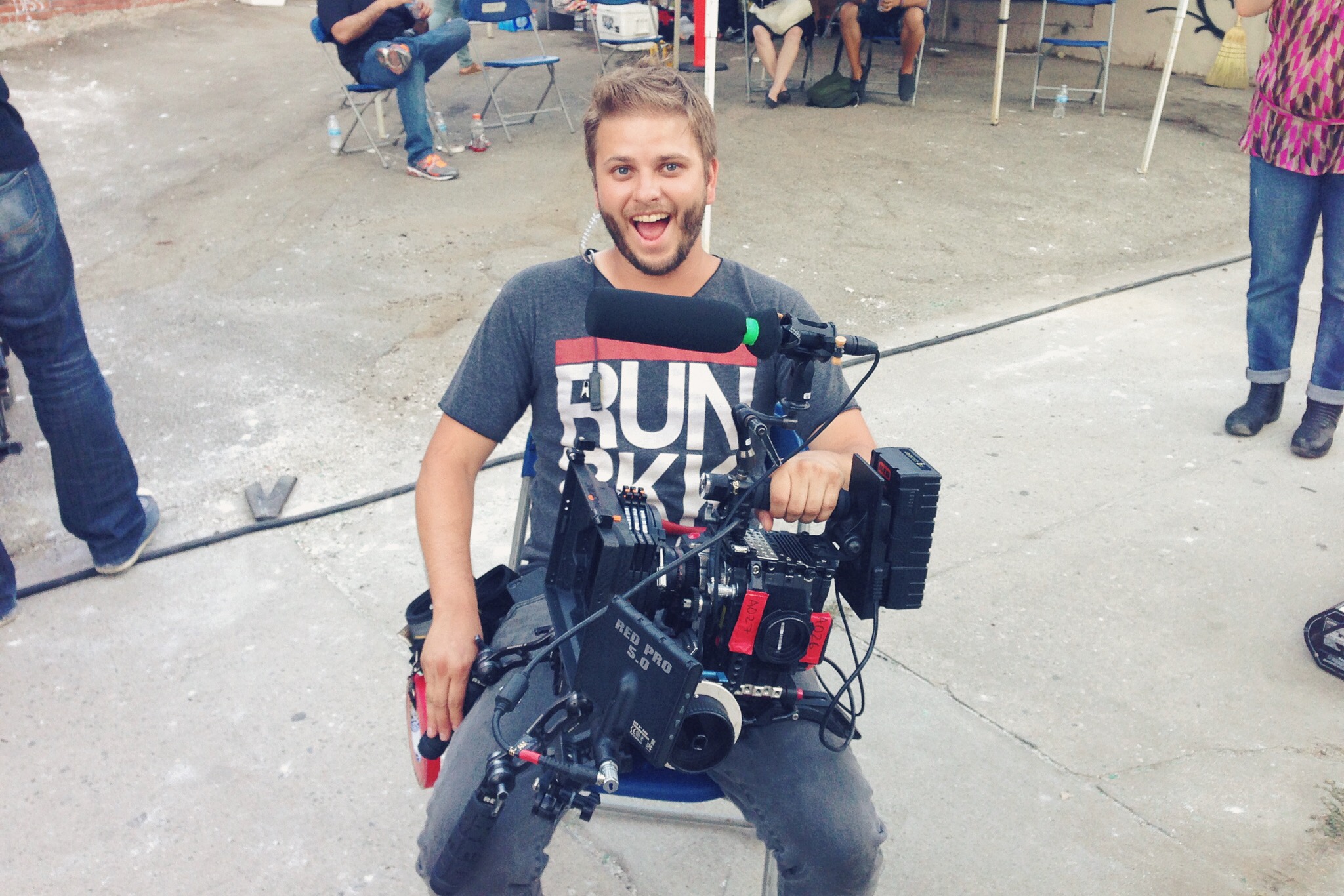 Billy
Billy, babysitting the RED camera...don't drop it!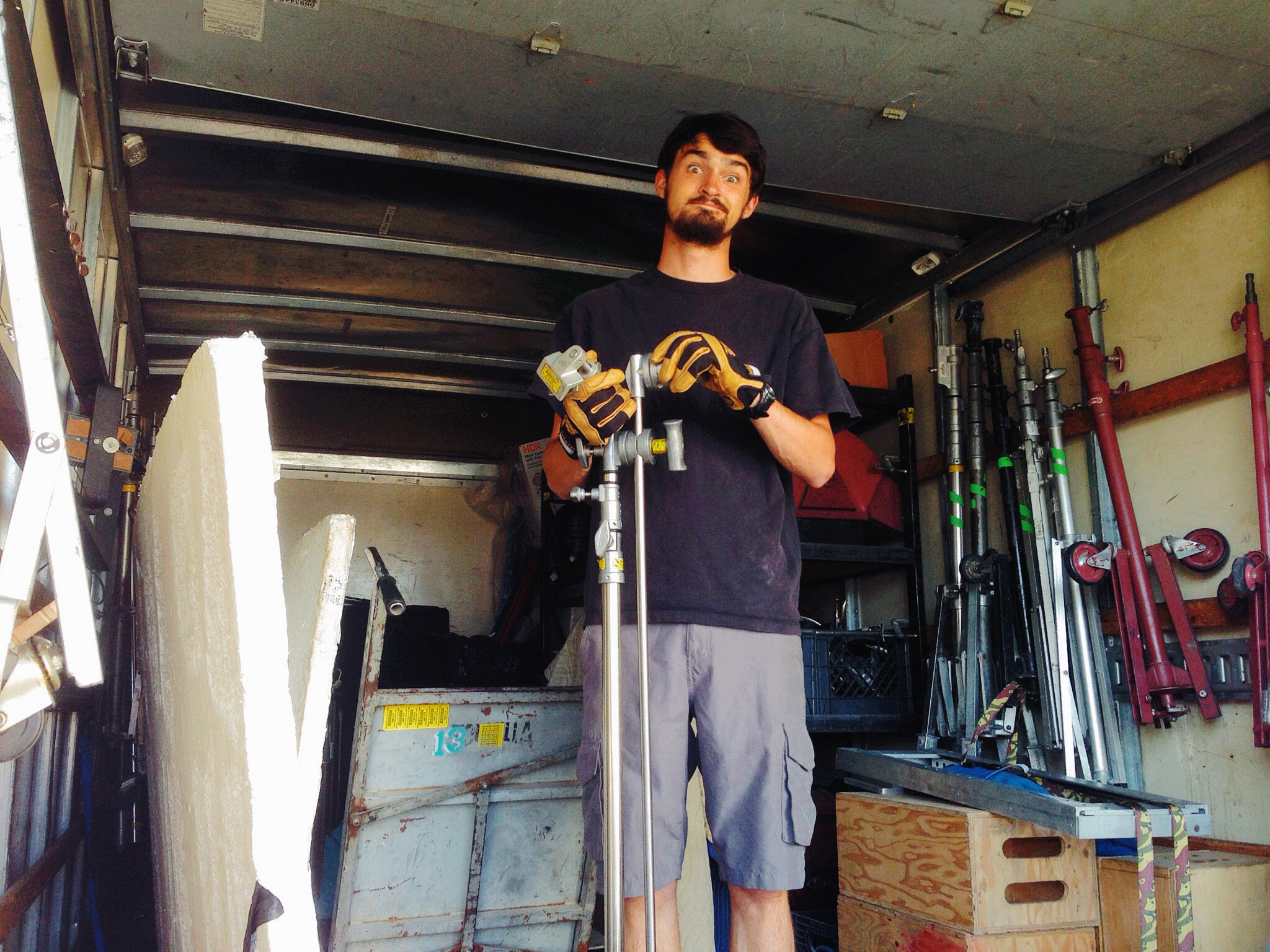 John Lefan
One of my favorite grips, John!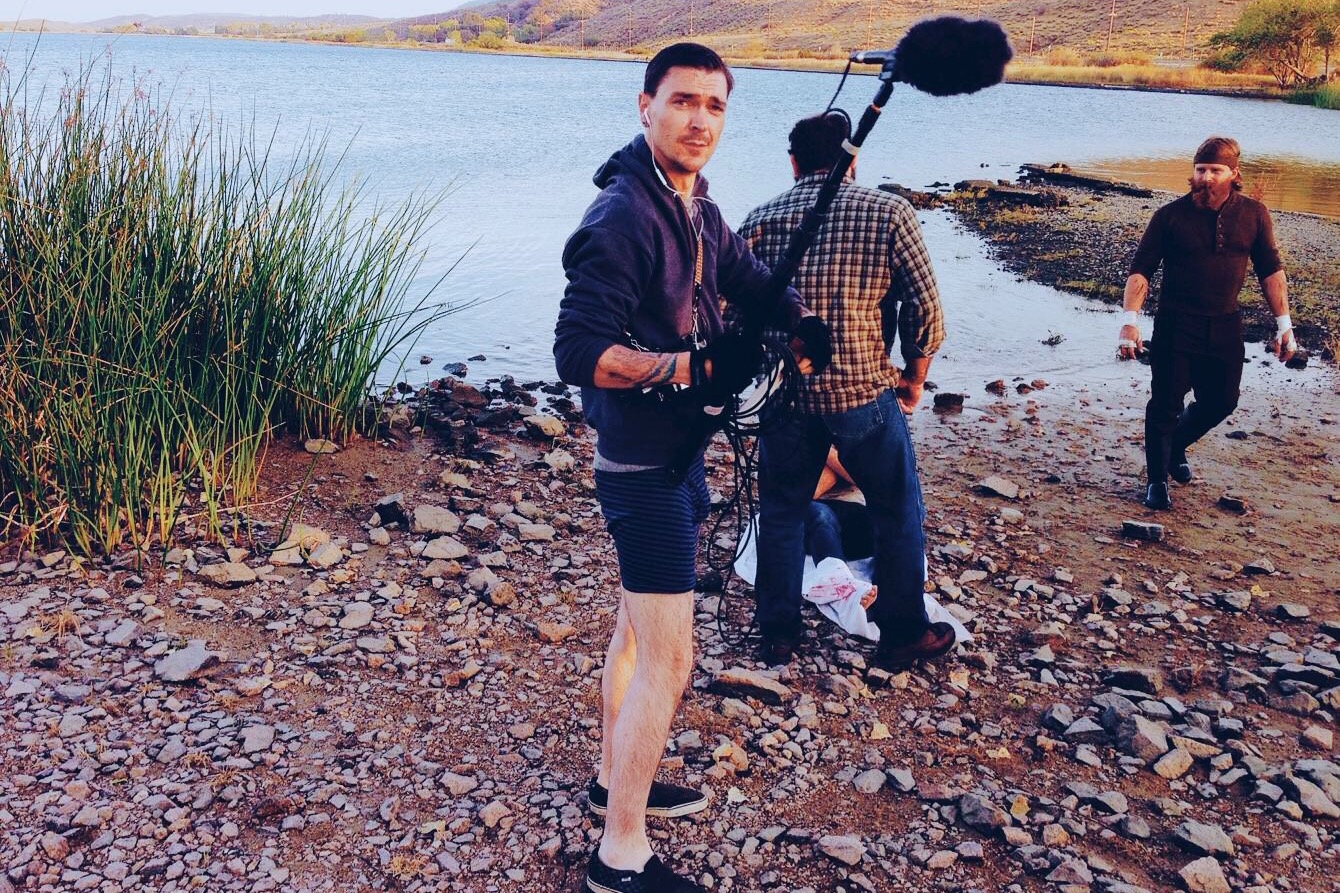 Matt "Coop" Cooper
Our location sound man, Coop, had to go into the lake to record audio. That called for the removal of his pants. Sacrifices are made for art.
William Shermer & Scott
The 2nd 2nd AD, Will and our still photographer and occasional chef, Scott, both had to play "jerks" in a scene at the pier.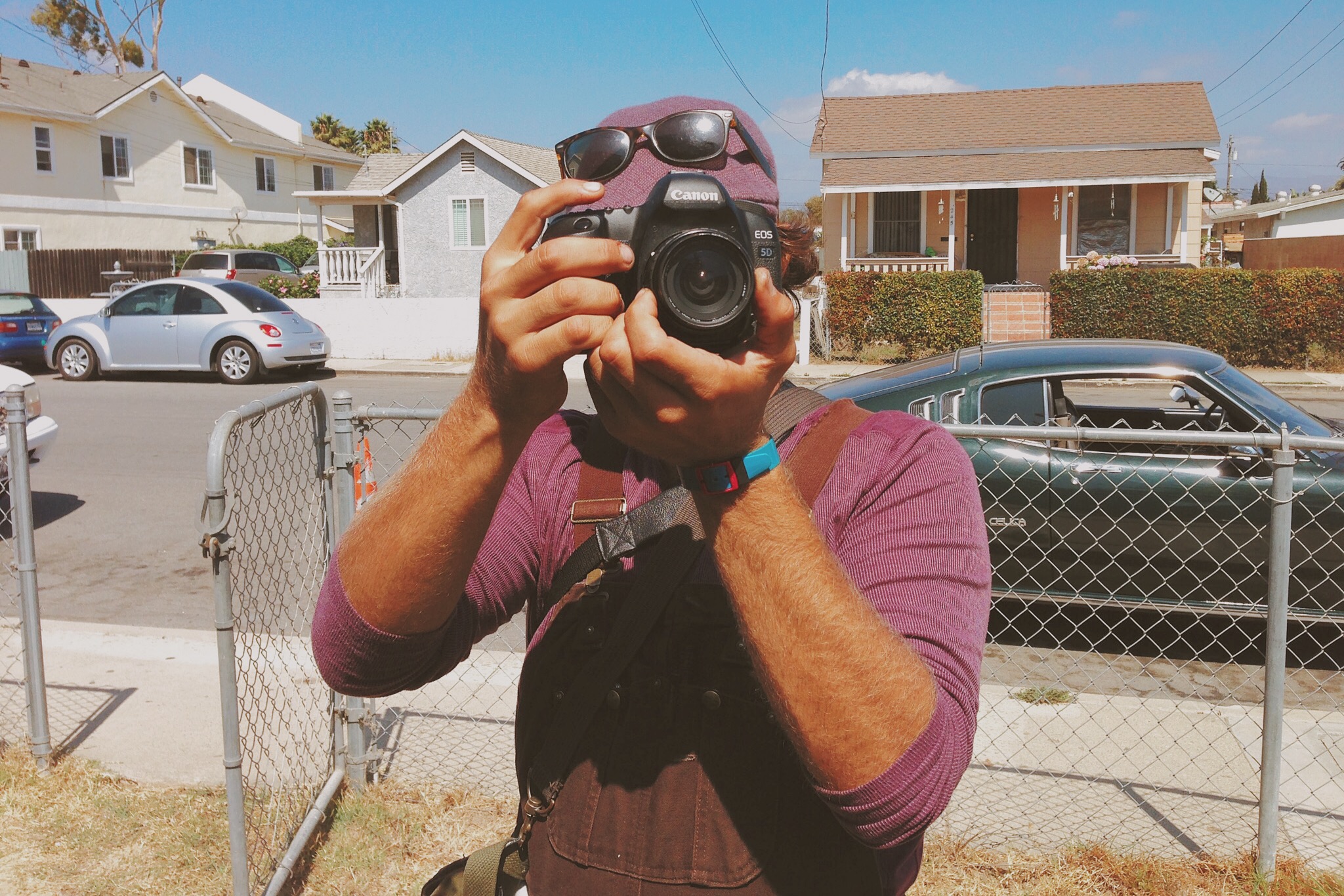 Scott
Scott, shooting me, shooting Scott.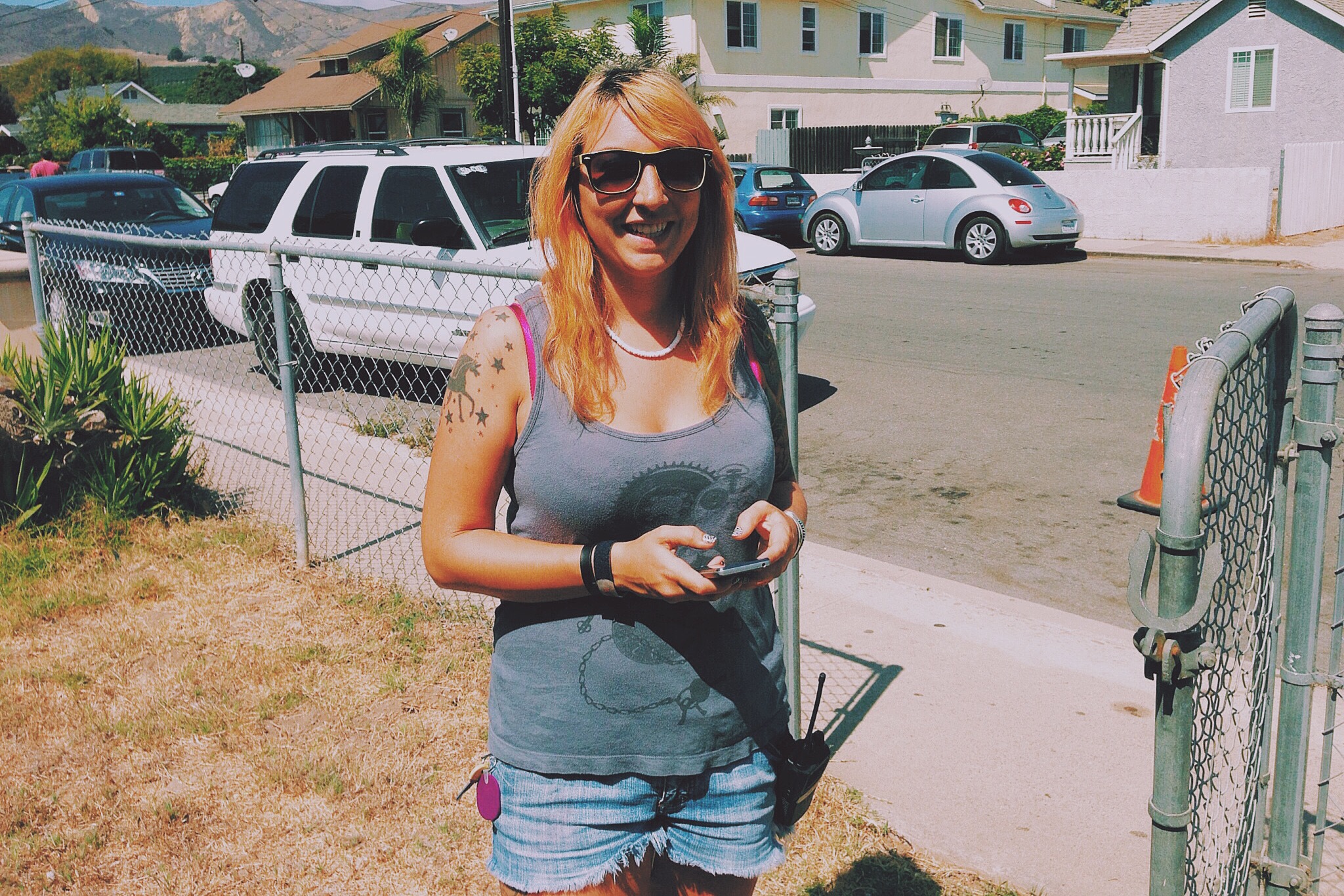 Jet Kaufman
Jet, the most badass location manager and owner of an amazing dog named Sebastian!
Matt Walker
Matt was the ultimate PA and just an overall badass.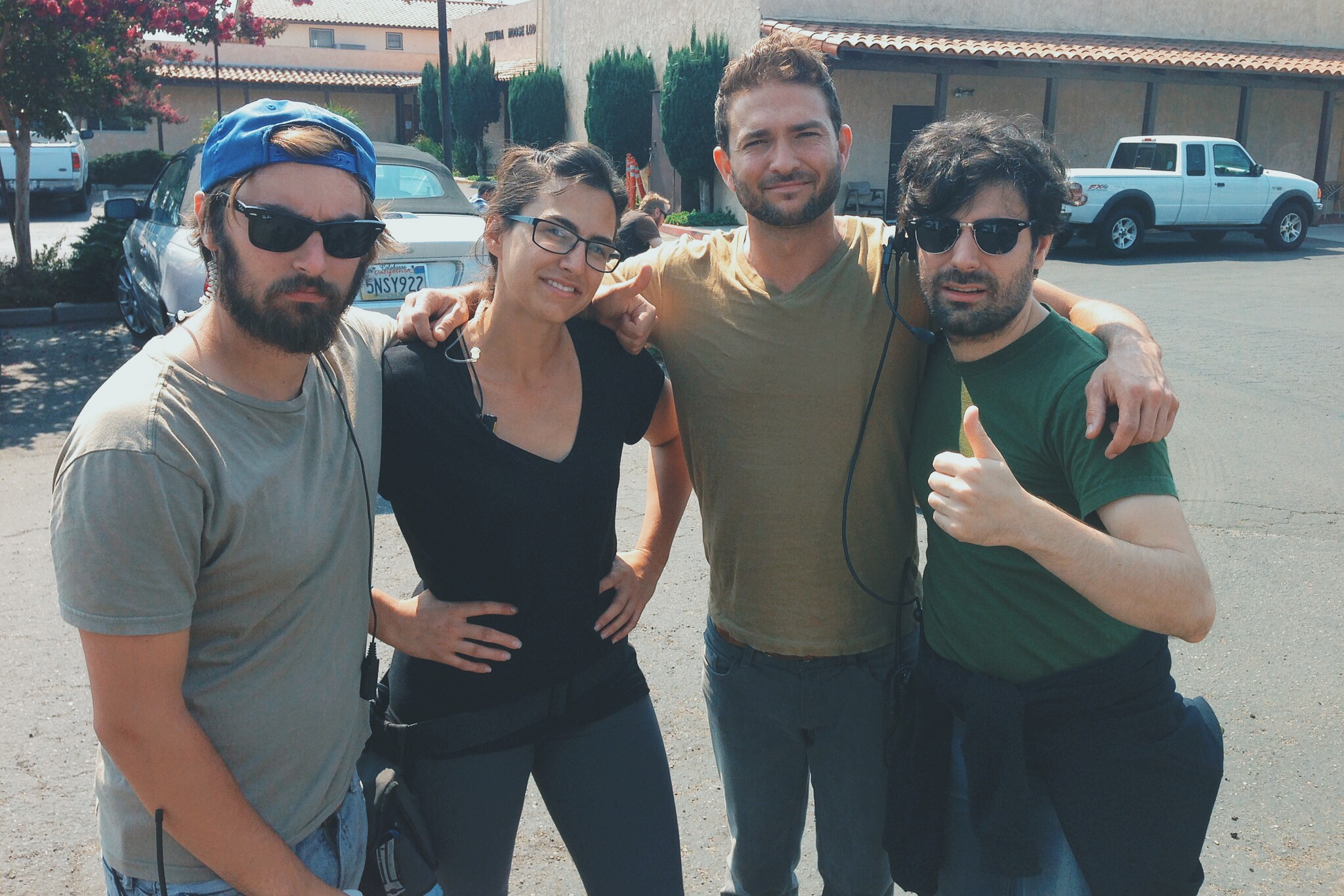 Will, Lauren, PA & Dave Gironda Jr.
Group picture from one of the first days of shooting. I'm sorry to say, I don't remember the guy who is second from the right. He must have just felt the loving embrace of Dave's arm and been hypnotized by Dave's thumbs up.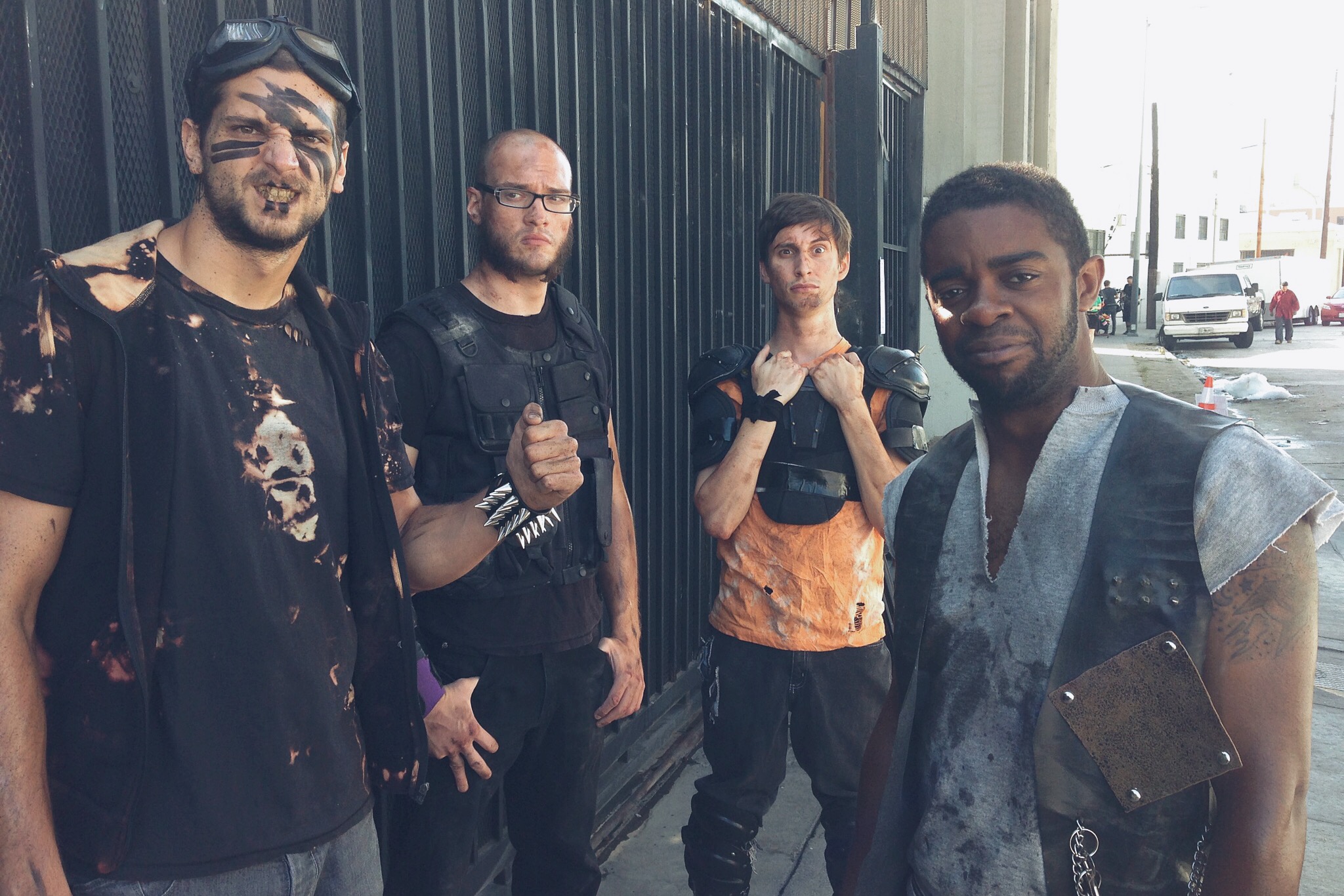 Fans/Extras
The ultimate fan experience!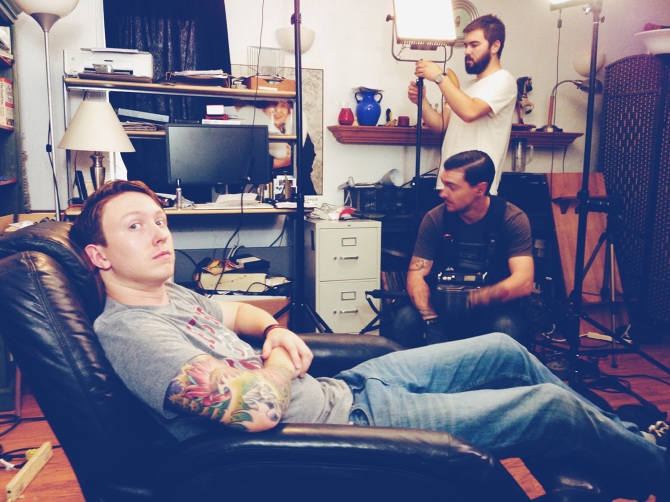 Johnny Hochstetler, Matt & Zach
Johnny, Pedro Correa & Zach
Johnny and Zach, as they film one of the least awkward instances of Pedro a.k.a. DJ FUBU talking to people at random.
Snake Time
Our friend and occasional TPC camera man, Logan Heftel, is filming Pedro walking down the street with a giant snake around his neck. Nothing odd about that.
Lauren Francesca, A Blow-Up Doll & Pedro
What happens when you put a YouTube celebrity, Pedro the crazy Peruvian and a blow-up doll on the same couch? I guess you'll just have to find out by watching the video!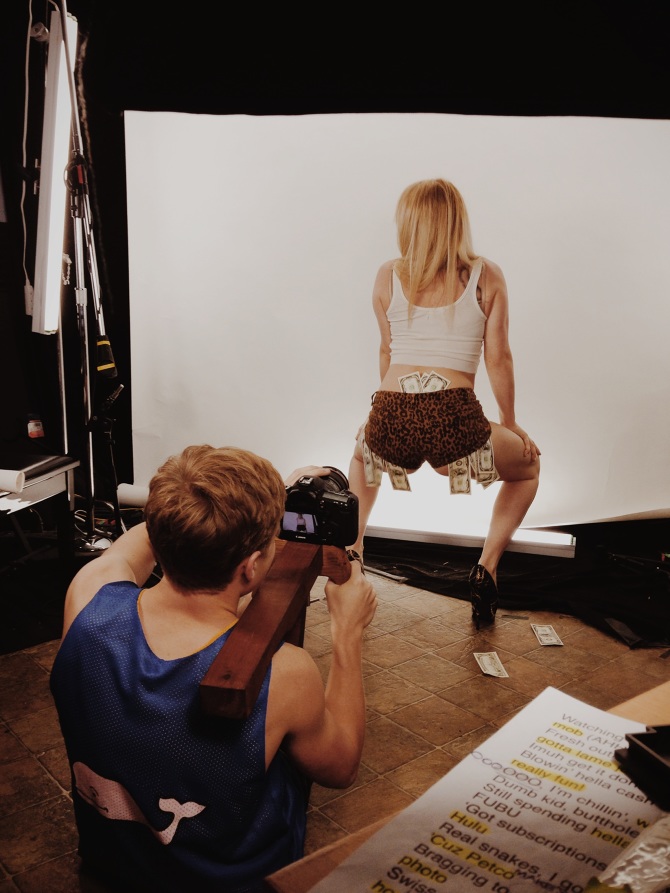 Pedro & Jamie (Twerking Expert)
Pedro, making sure we have that low angle shot of Jamie twerking.
Legs
Pedro raps in between our model/actress' legs. It wasn't awkward at all...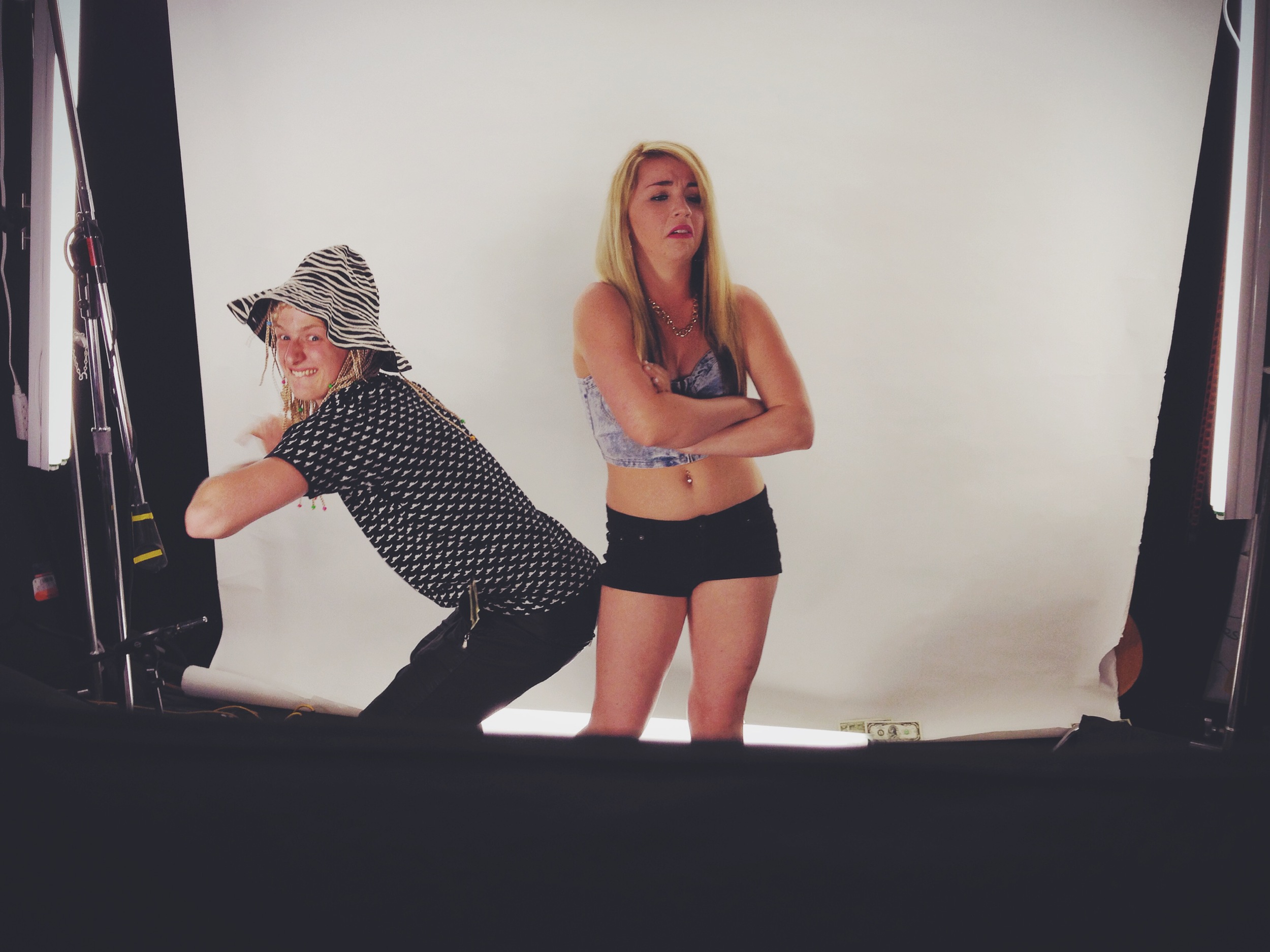 Pedro & Jamie
I don't think she had to act very hard to be grossed out and annoyed by Pedro...he makes that reaction super easy.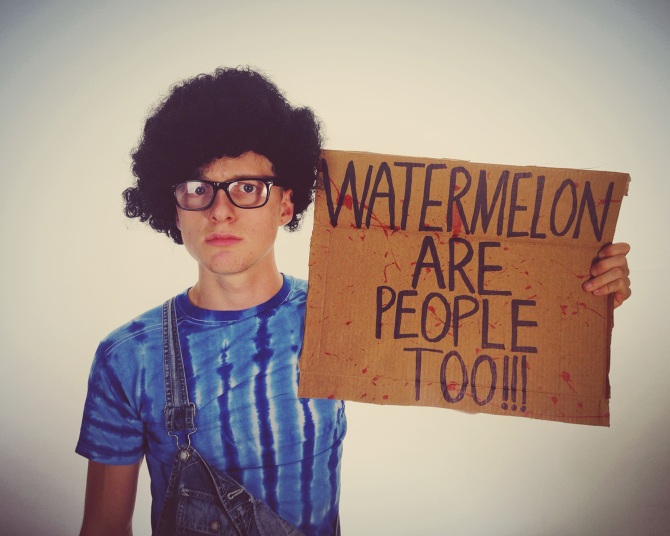 Pedro
Pedro in costume for one of the TPC shoots.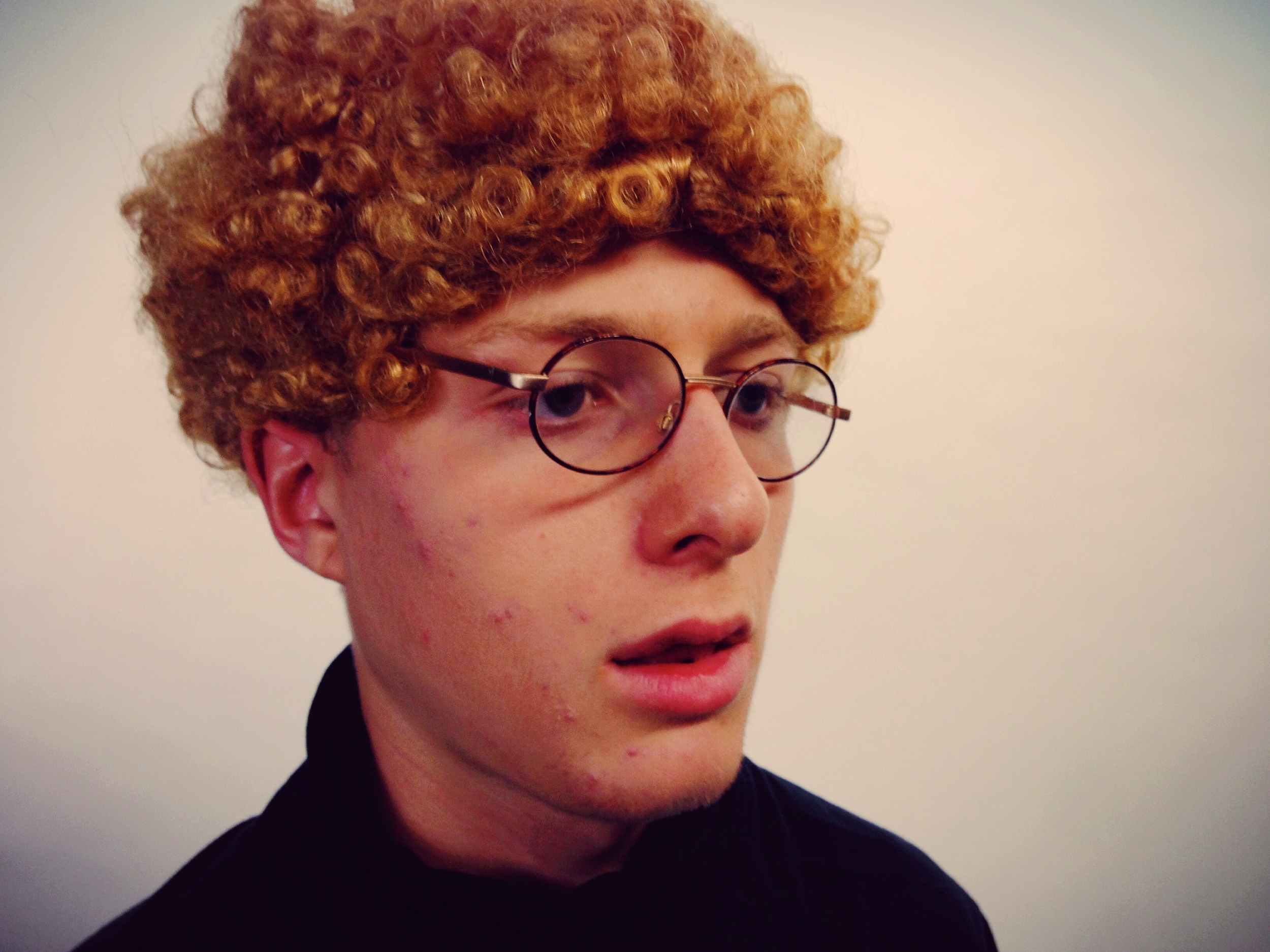 Pedro
Pedro in costume as Eugene for the Apple Watch/Techgasm short.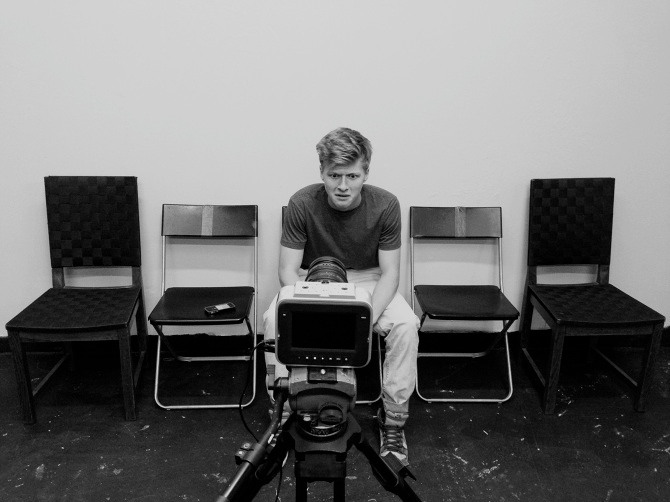 Pedro
One of the earliest shots of Pedro, rehearsing for our very first short together, "Stony".