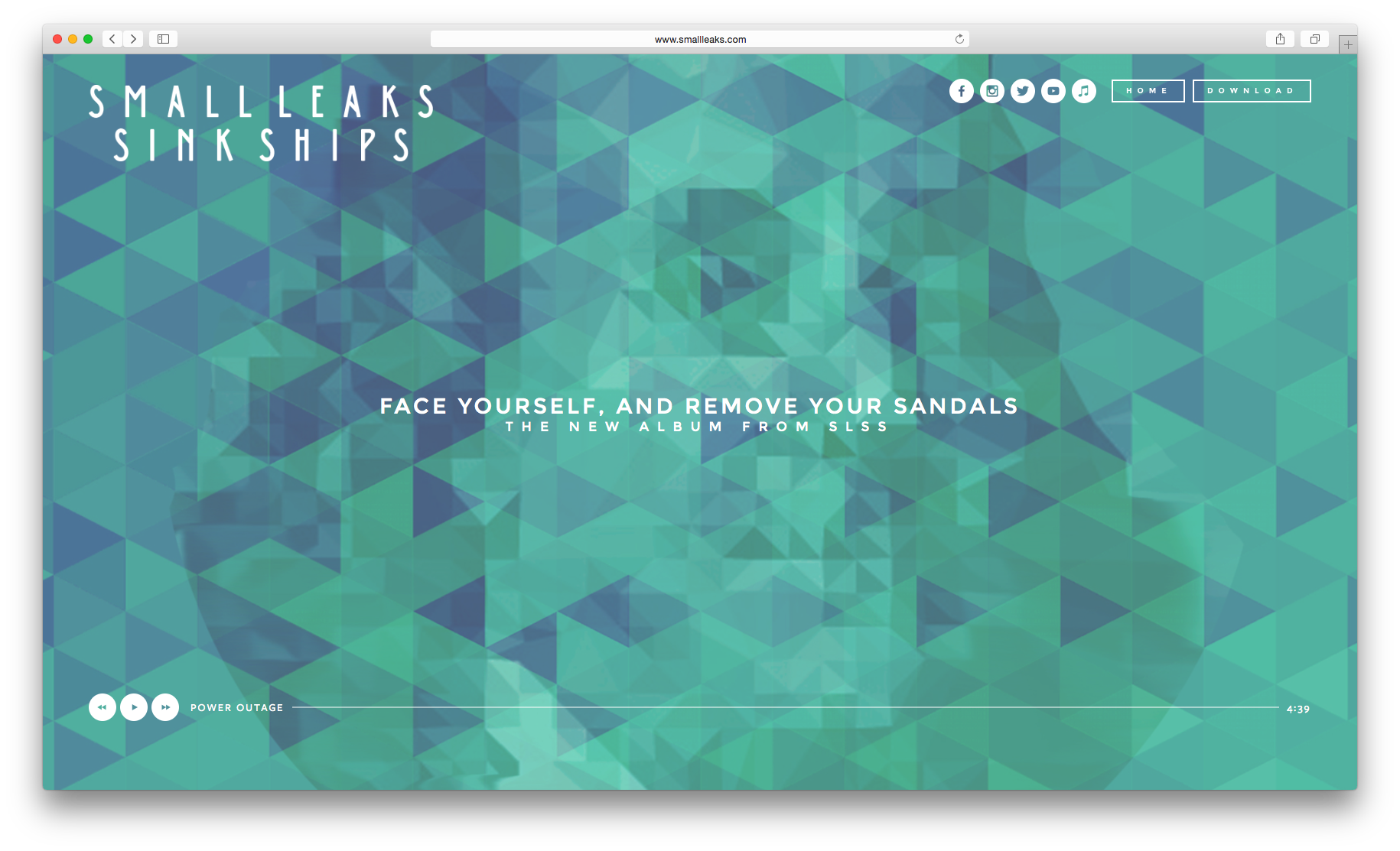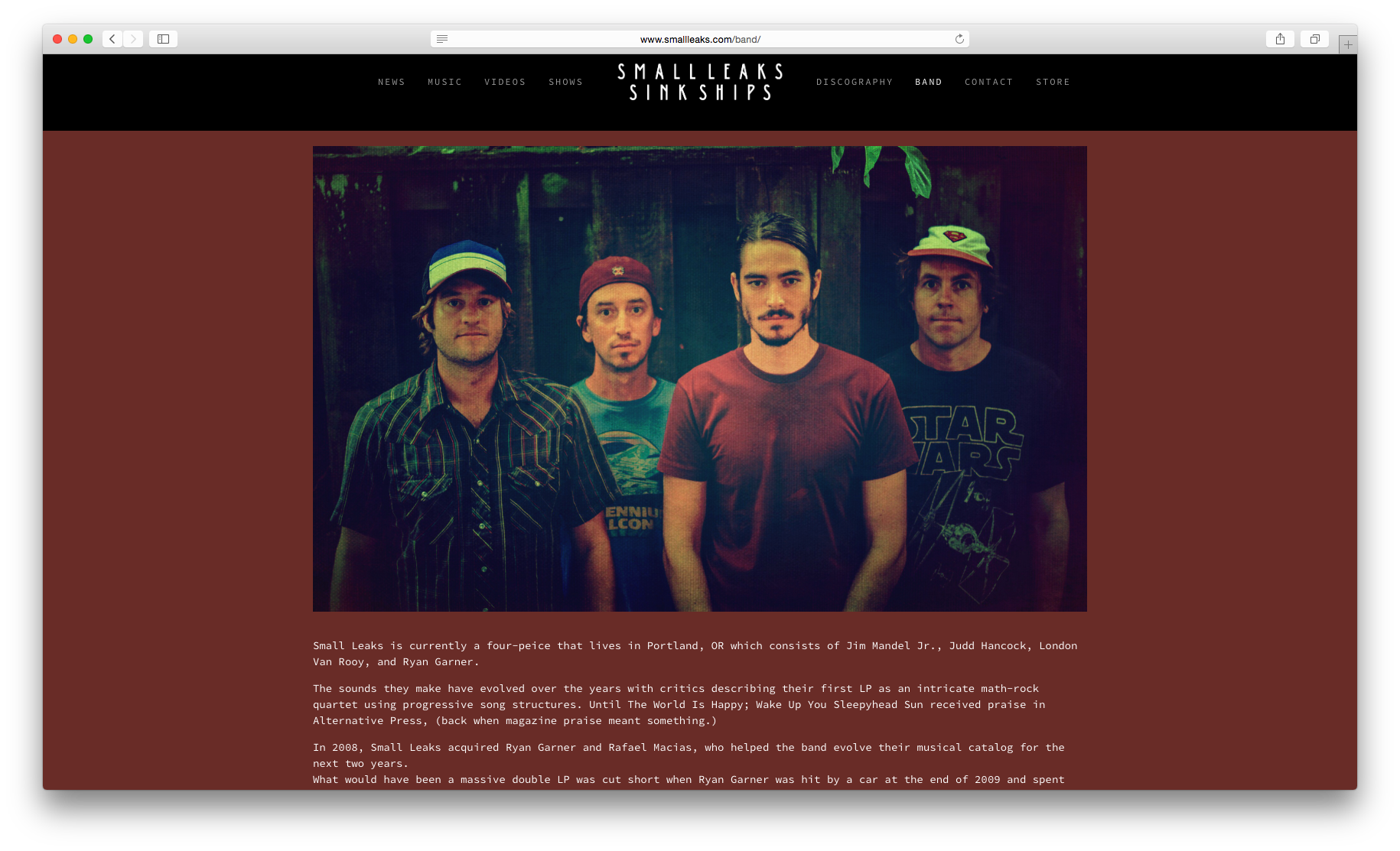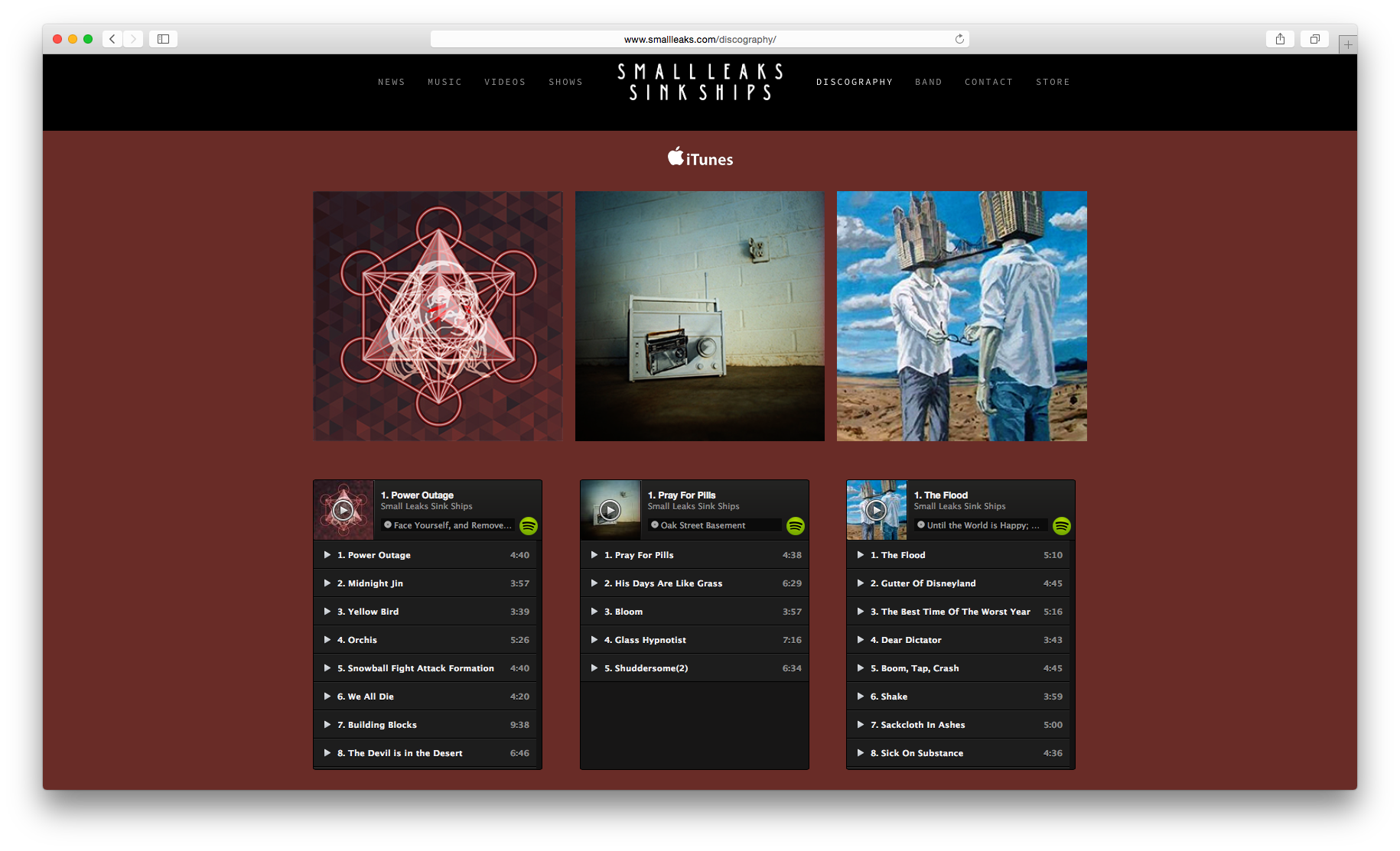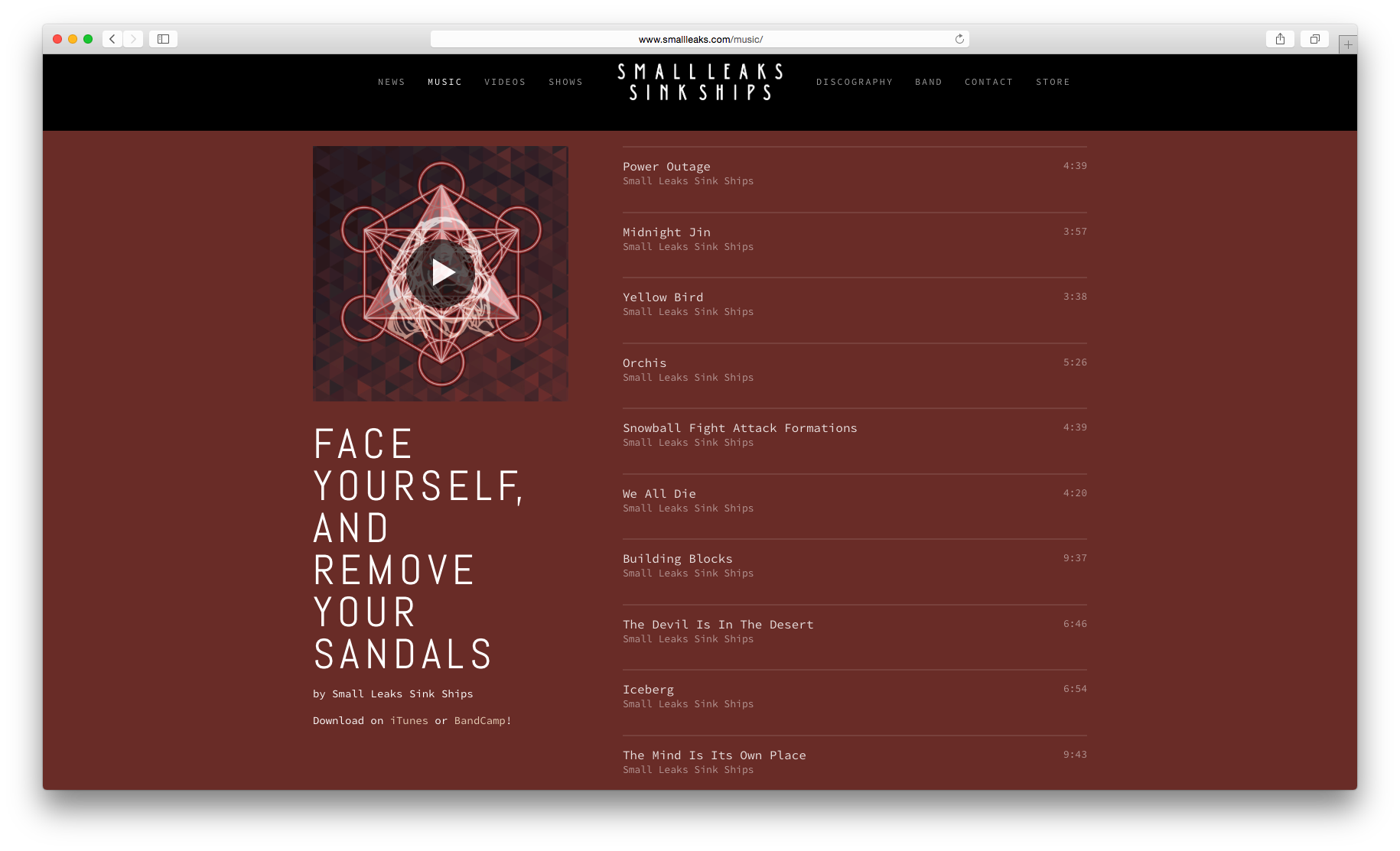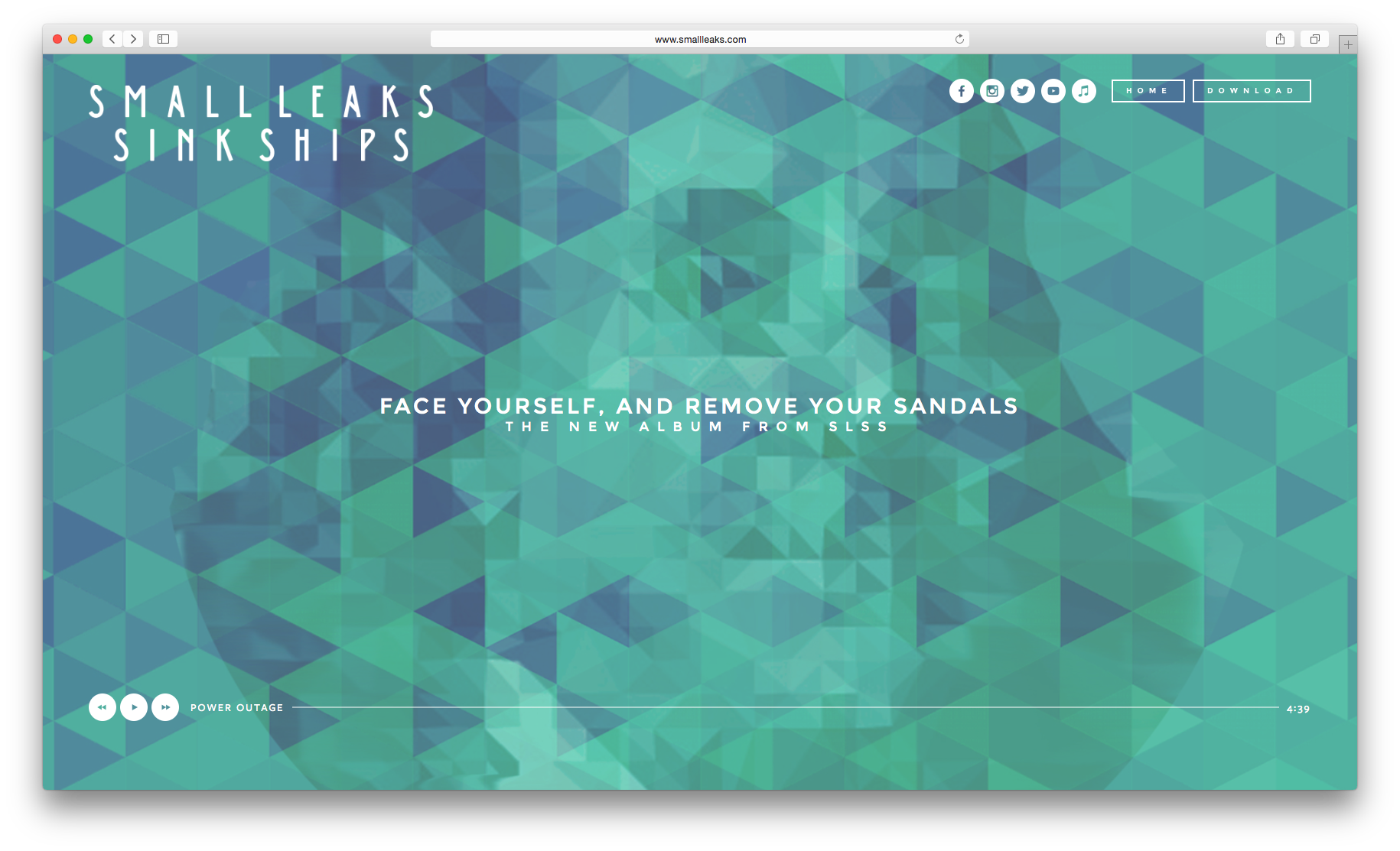 SLSS Cover Page
Screen shot of the cover page when you visit SmallLeaks.com. The background image changes color from the original album art colors (orange/yellow/red) to this blue/green scheme I created.
SLSS Index Page
Once you click the "Home" button on the cover page, this is the index page that the user is directed to. Menu items appear with a delay to make the page more dynamic. I edited the photo and created the logo used.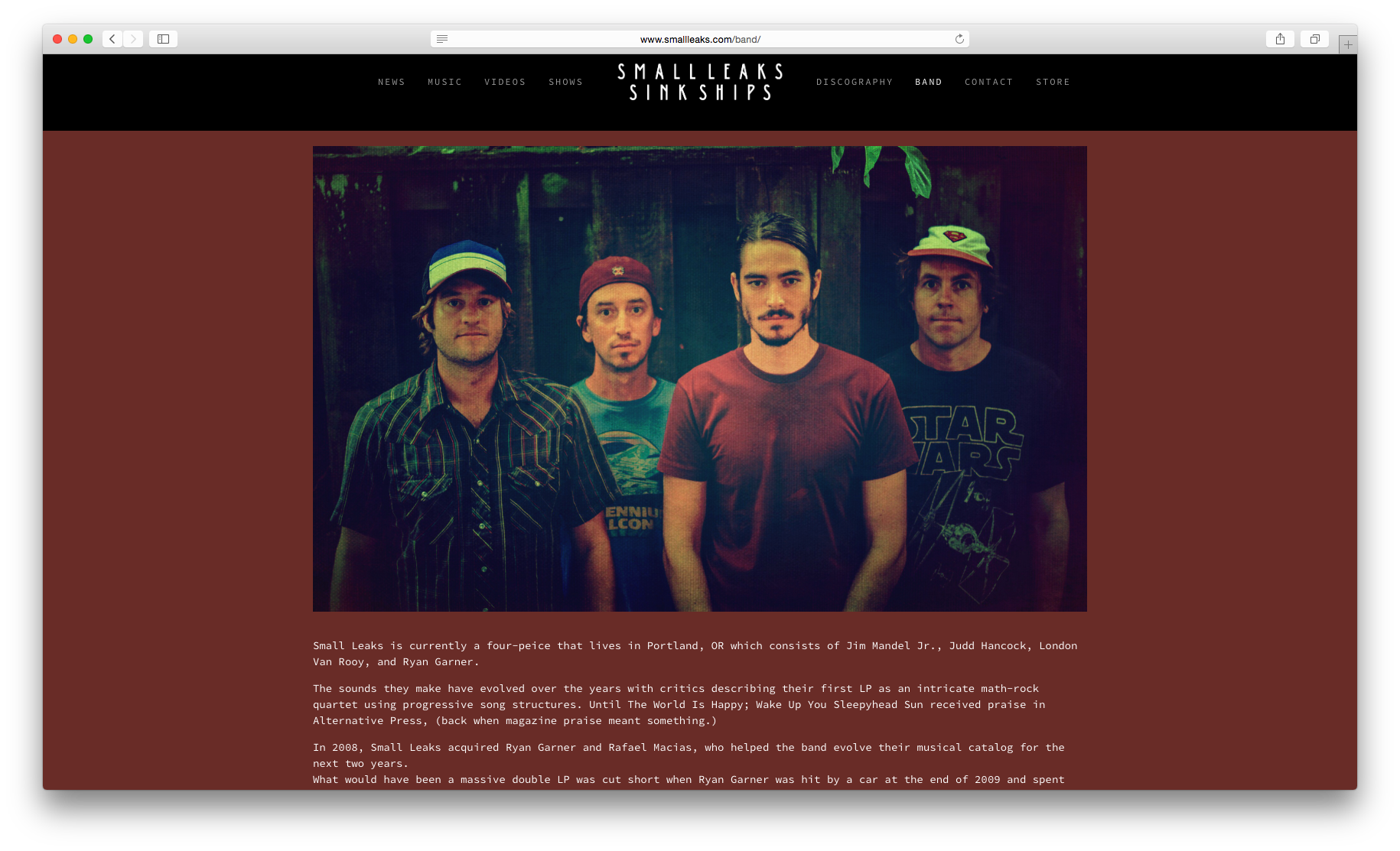 SLSS Bio Page
This is the band biography page. I did the color/texture manipulation on the group photo at the top.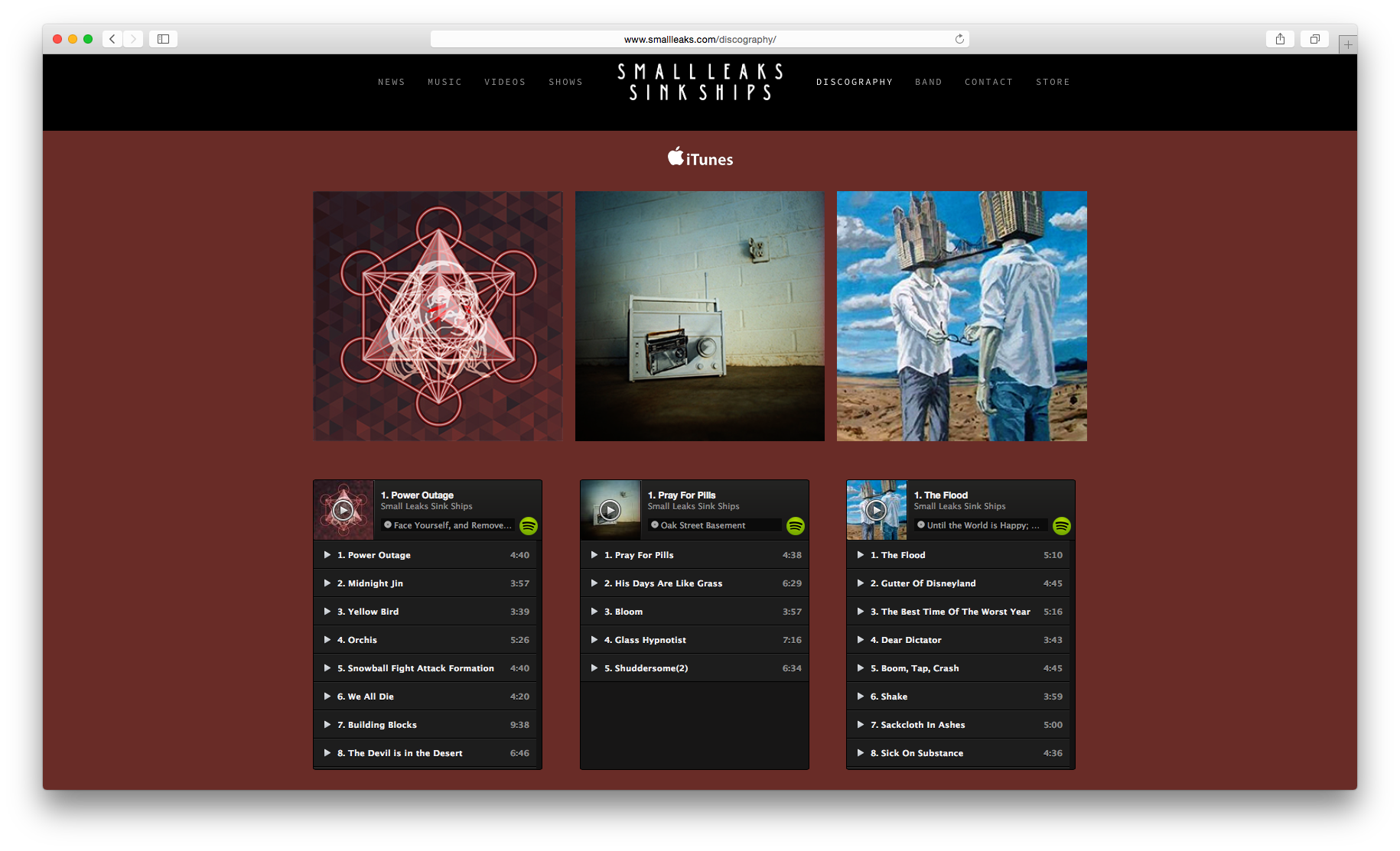 SLSS Discography Page
This is the discography page. I laid out the band's three releases and inserted the code for the embedded Spotify players.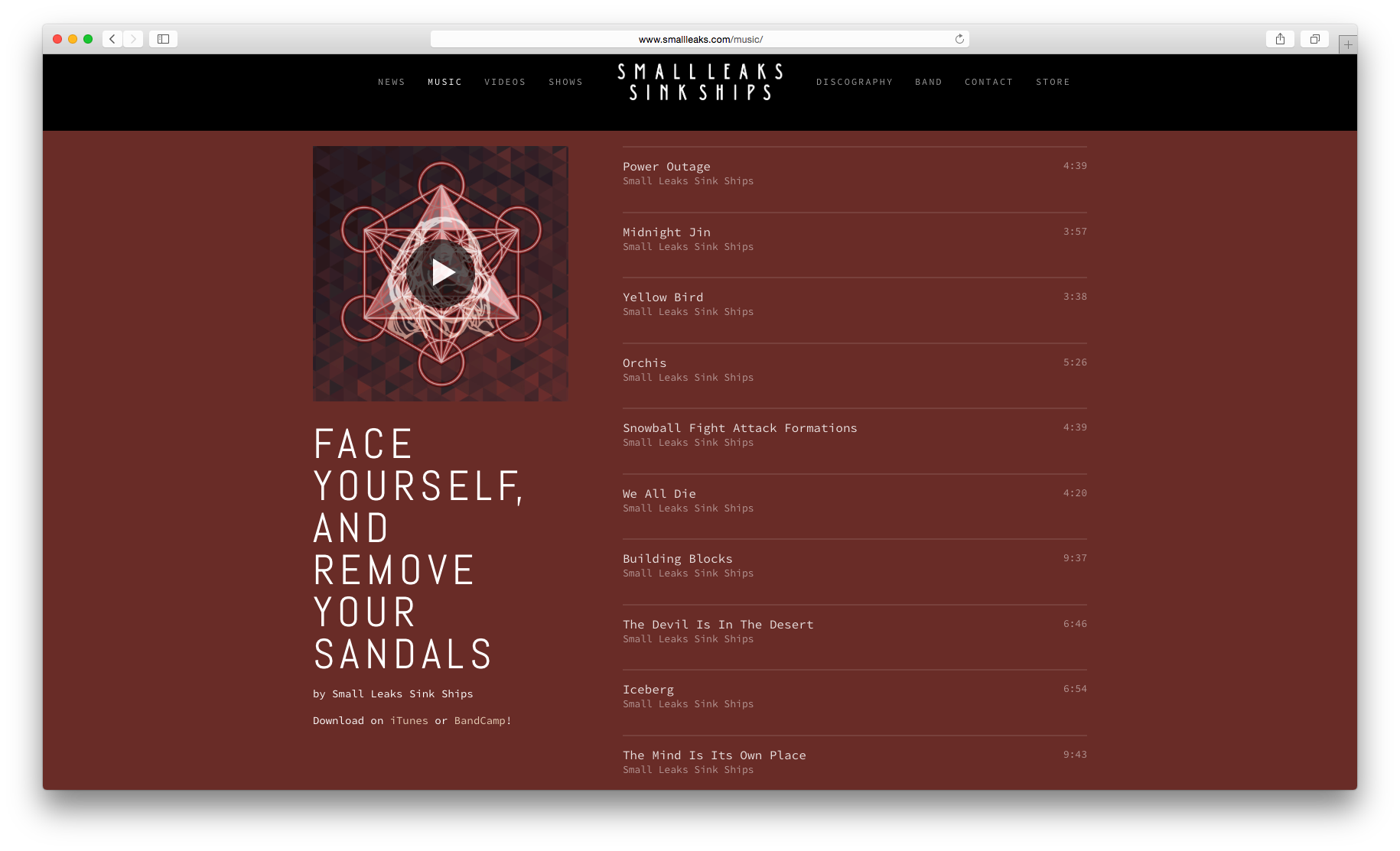 SLSS Album Stream
This is the album stream of the band's most recent release. On this page I inserted an audio player that contained a stream of the entire album.
Small Leaks Sink Ships
One of the promotional logo images I created for the Small Leaks Sink Ships website. The background was taken from the album artwork for their 2015 release.